Google has a firm grip with their products and services ubiquitous on the desktop. Don't get us wrong, we're long-standing admirers of many of Google's products and services. They are often high quality, easy to use, and 'free', but there can be downsides of over-reliance on a specific company. For example, there can be questions about their privacy policies, business practices, and an almost insatiable desire to control all of our data, all of the time.
What if you are looking to move away from Google and embark on a new world of online freedom, where you are not constantly tracked, monetised and attached to Google's ecosystem.
In this series we explore how you can migrate from Google without missing out on anything. We recommend open source solutions.
Moving away from Google Drive is fairly straightforward as there are many options to choose from. However, for a true alternative, we want a solution that also includes the online office components available in Google Docs. There's two open source alternatives that receive our strong recommendation.
The first is NextCloud, an open source service that lets you store files, photos, videos, calendar, contacts, and more. You can host it on your own server or use a recommended provider.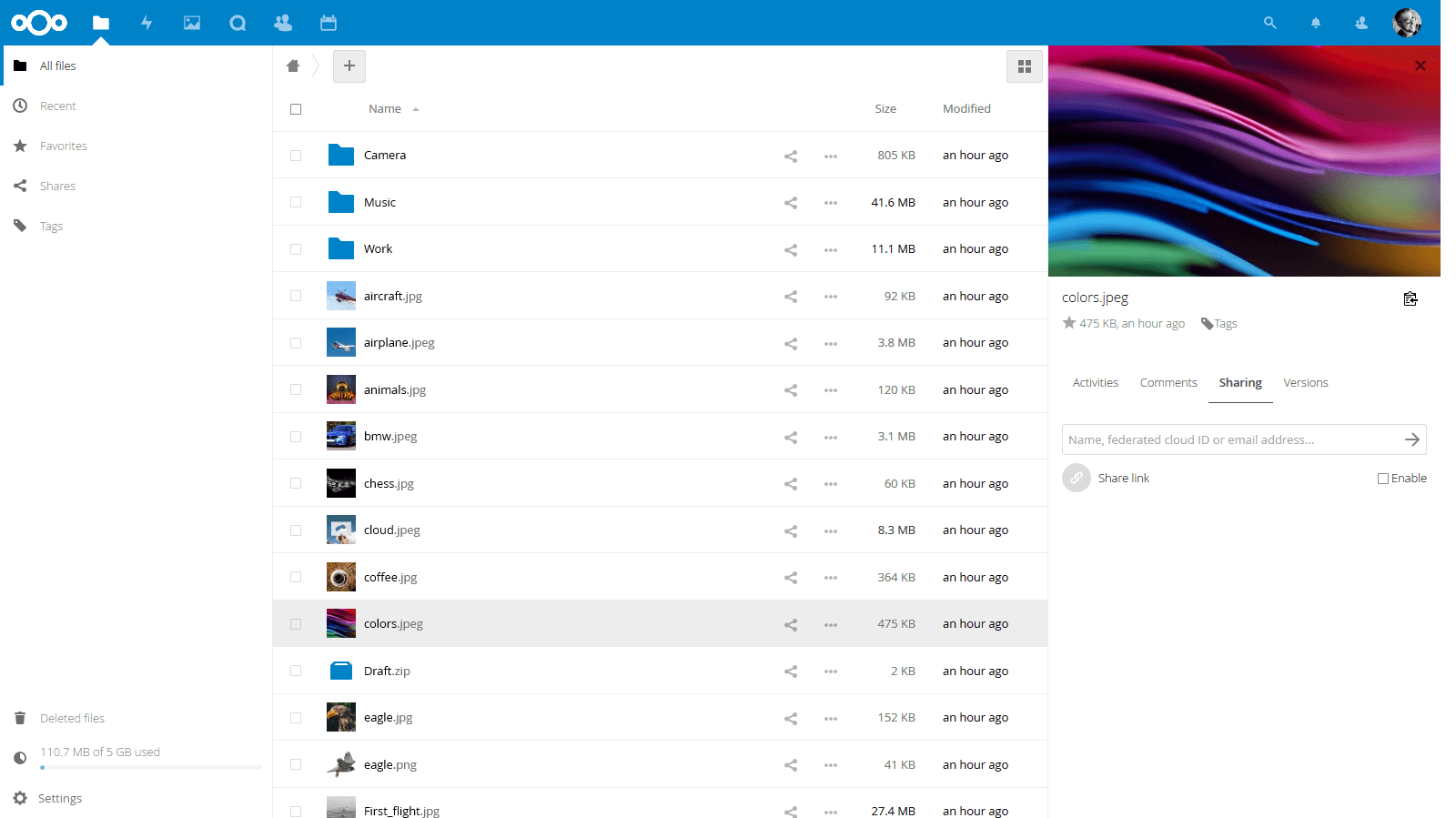 What makes NextCloud really stand out is that it's expandable with hundreds of apps, offers good security with two-factor authentication, and makes it easy to access, sync, and share your data.
Another option that gets our strong recommendation is CryptPad. This is a realtime collaborative editor, spreadsheet and presentation creator alongside encrypted storage. CryptPad is an open technology that you can run on your own machines. It doesn't rely on a central point of authority.
Syncthing is a continuous file synchronization program. It synchronizes files between two or more computers in real time, safely protected from prying eyes. It's easy to use, offers good security for your valuable data, and tries to minimise user interaction.
If you're not ready to move away from Google Drive, you might want an open source client to access the service. Here's our recommendations.
---
Nextcloud is written in PHP and JavaScript. CryptPad is written in JavaScript. Learn PHP with our recommended free books and free tutorials. Learn JavaScript with our recommended free books and free tutorials.
Syncthing is written in Go. Learn Go with our recommended free books and free tutorials.
---
All articles in this series:
Alternatives to Google's Products and Services
Gmail is a hugely popular email service.
Maps is a web mapping service offering satellite imagery, aerial photography, and more.
Photos stores your images in the cloud for convenient access from anywhere.
Translate is a multilingual neural machine translation service.
Calendar helps manage your busy life with a digital calendar.
Chrome is application software for accessing the World Wide Web.
Search looks at privacy-focused alternatives to Google Search.
Drive is a file storage and synchronization service.
Earth Pro maps Earth by superimposing satellite images, aerial photography, and GIS.
DNS resolves a particular domain name to its IP equivalent.
YouTube is an online video sharing and social media platform.
Google Docs is a web-based productivity office suite.
---
Popular series
New to Linux? Read our Linux for Starters series. We start right at the basics and teach you everything you need to know to get started with Linux.
The largest compilation of the best free and open source software in the universe. Each article is supplied with a legendary ratings chart helping you make informed decisions.
Hundreds of in-depth reviews offering our unbiased and expert opinion on software. We offer helpful and impartial information.
Alternatives to Google's Products and Services examines your options to migrate from the Google ecosystem with open source Linux alternatives.
Alternatives to Microsoft's Products and Services recommends open source Linux software.
Alternatives to Adobe Cloud looks at free and open source alternatives to products available from Adobe Cloud's subscription service.
Alternatives to Apple recommends free and open source alternatives to Apple's proprietary world.
Alternatives to Corel surveys alternatives to Corel's range of graphics processing products and other software applications.
Getting Started with Docker helps you master Docker, a set of platform as a service products that delivers software in packages called containers.
Essential Linux system tools focuses on small, indispensable utilities, useful for system administrators as well as regular users.
Linux utilities to maximise your productivity. Small, indispensable tools, useful for anyone running a Linux machine.
Home computers became commonplace in the 1980s. Emulate home computers including the Commodore 64, Amiga, Atari ST, ZX81, Amstrad CPC, and ZX Spectrum.
Now and Then examines how promising open source software fared over the years. It can be a bumpy ride.
Linux at Home looks at a range of home activities where Linux can play its part, making the most of our time at home, keeping active and engaged.
Linux Candy reveals the lighter side of Linux. Have some fun and escape from the daily drudgery.
Best Free Android Apps. We showcase free Android apps that are definitely worth downloading. There's a strict eligibility criteria for inclusion in this series.
These best free books accelerate your learning of every programming language. Learn a new language today!
These free tutorials offer the perfect tonic to our free programming books series.
Stars and Stripes is an occasional series looking at the impact of Linux in the USA.