Nextcloud is a suite of client-server software for creating and using file hosting services.
Nextcloud Groupware offers easy-to-use web mail, calendaring and contacts that helps your team get things done quicker and easier, integrated with Nextcloud Files.
Nextcloud is free and open-source, which means that anyone is allowed to install and operate it on their own private server devices.
Features include:
Efficient, modern and easy-to-use web interface for small or large teams.
Emails, calendars and contacts are stored on your own infrastructure, without any third party ever gaining access.

Schedule work and meetings online.
Create and share multiple calendars.
Integrate external calendar resources (WebCal).
Book resources through a busy view or plan a Talk meeting.
CalDAV component –  create, export, import, and subscribe to iCalendar events and feeds.
Color-coding.
Private and public events.
Importing and exporting .ics files.
Repeating events.
Location tags.
Descriptions.

Native integration into iOS, Android, macOS, Windows, Linux, Outlook and Thunderbird.
Simple deployment, configuration and integration lower costs and decrease risk while leveraging your existing IT investments.
Website: nextcloud.com
Support: GitHub Code Repository
Developer: Many developers
License: GNU Affero General Public License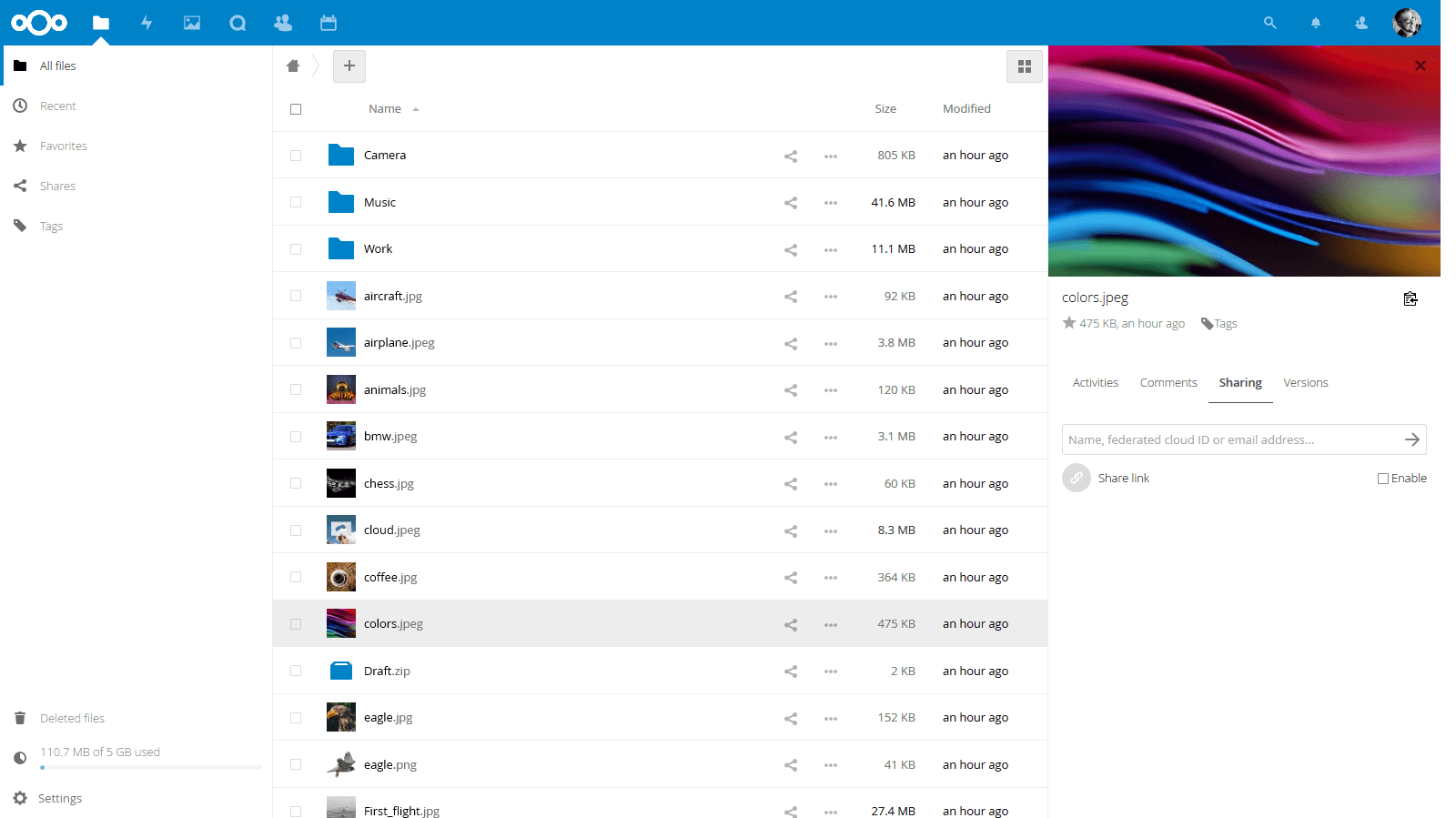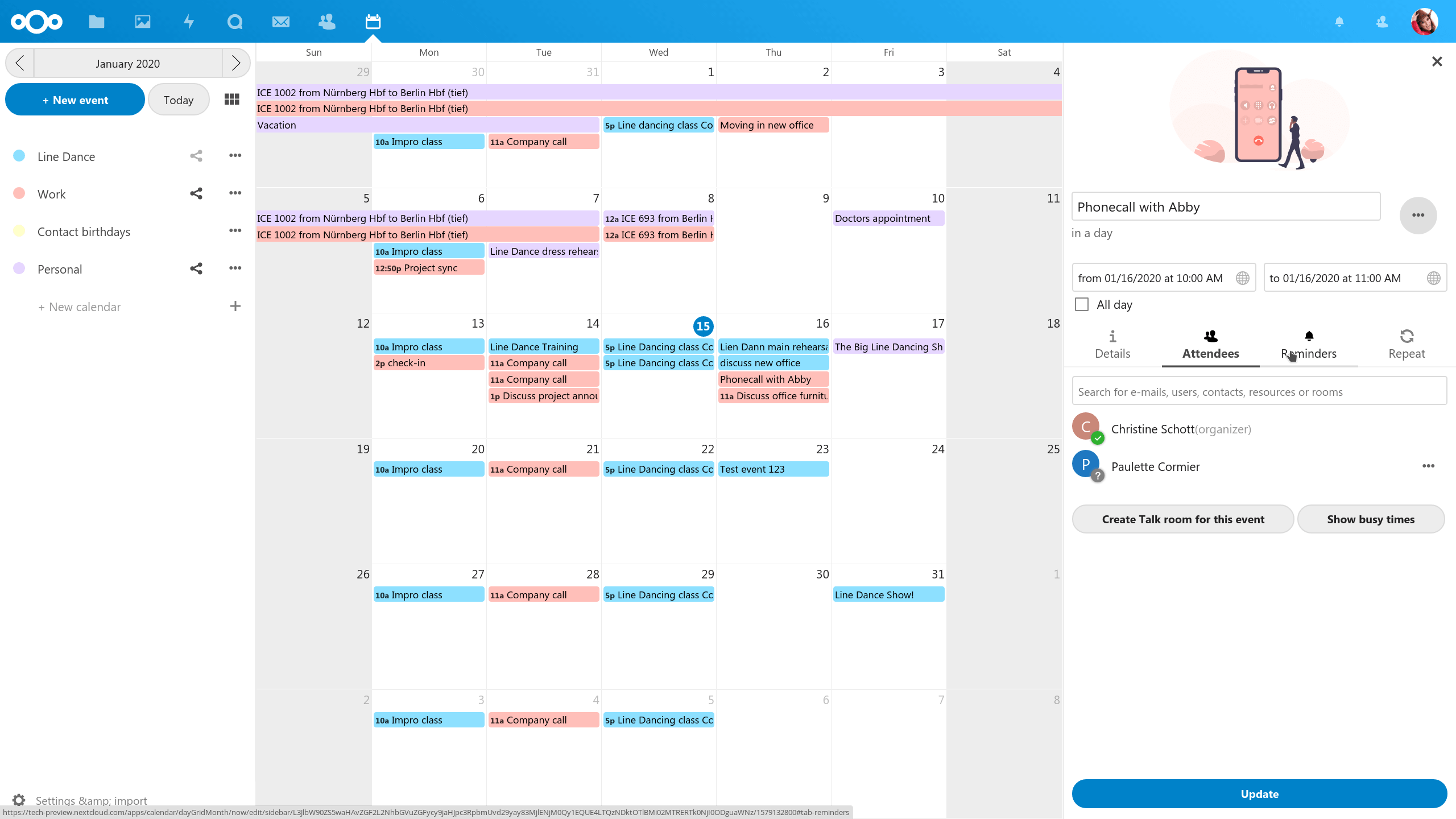 Nextcloud is written in PHP and JavaScript and PHP. Learn PHP with our recommended free books and free tutorials. Learn JavaScript with our recommended free books and free tutorials.
Return to Calendar Software Home Page
---

Click the button to make a donation via flattr. Donations help us to maintain and improve the site. You can also donate via PayPal.


---
Read our complete collection of recommended free and open source software. The collection covers all categories of software.

The software collection forms part of our series of informative articles for Linux enthusiasts. There's tons of in-depth reviews, alternatives to Google, fun things to try, hardware, free programming books and tutorials, and much more.