You can help LinuxLinks by making a donation and/or sponsoring the site.
Donations
Why your donation matters? LinuxLinks is maintained by Steve Emms and a small band of contributors. Donations will show us the site is appreciated and will encourage us to expand and improve the site. LinuxLinks is free of cost and doesn't generate any direct income. It's funded by advertising, sponsorship, and donations.
How is your money used?
Your donations help to fund the maintenance and development of the site content.
How to donate?
Click the images below and follow the instructions:

Click the button to make a donation via flattr. Donations help us to maintain and improve the site.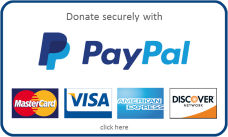 If you want to help, please make a donation to LinuxLinks and encourage others to do so.
---
Sponsorship
To have a product or service promoted at LinuxLinks, there are a couple of options available:
Sponsor an individual post – Price: £500. The post can be one of our Group Tests, a review, or other post. Or you can write your own content.
Sponsor the site for 3 months – Price: £1,500. This fee offers your promotion on every page of the site. Longer periods of sponsorship are available.
To discuss further, please email Steve Emms (sde@NOSPAMlinuxlinks.com). Please remove NOSPAM from the address.
---