Video Editor
Under Windows you may have used software like Adobe Premiere Pro or CyberLink PowerDirector 365. Both are expensive subscription based proprietary software. What about a free and open source replacement?
---
OpenShot Video Editor
OpenShot Video Editor is designed to be an easy to use, quick to learn, and surprisingly powerful video editor.
OpenShot can read and write most video and image formats. It comes with a powerful key frame animation framework, and it's capable of an unlimited number of key frames and animation possibilities. There's unlimited tracks/layers, over 400 video transitions with real-time previews, advanced timeline, frame accuracy, audio mixing and editing, and much more.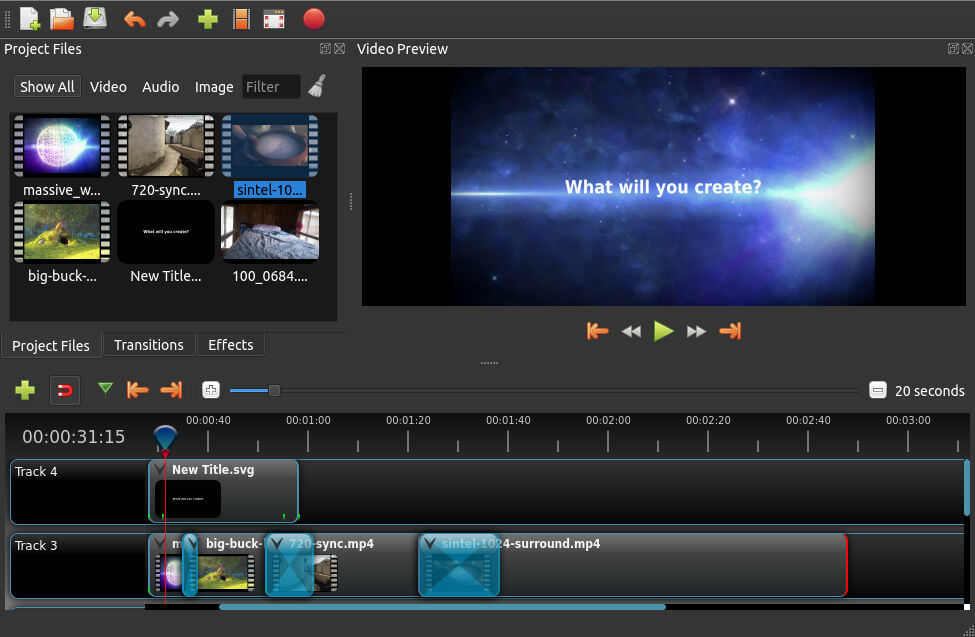 It doesn't offer all the functionality compared to the two heavyweight proprietary software. But for many of you, it offers a great alternative for video editing. And it's under active development with new features being added.
There's an Ubuntu package for OpenShot Video Editor available to install from the Ubuntu Software app.
---
Pages in this article:
Page 1 – Introduction / Office Suite
Page 2 – Web Browser
Page 3 – Media Player
Page 4 – Email Client
Page 5 – Image Viewer
Page 6 – Photo and Image Editor
Page 7 – Audio Editor
Page 8 – Video Editor
Page 9 – PDF Viewer
---
All articles in this series:
Linux For Starters
Part 1
What is Linux? Why use Linux? What do I need?
Part 2
Choose a Linux distribution meeting your specific needs and requirements.
Part 3
Make a bootable Ubuntu USB stick in Windows.
Part 4
We show you how to install Ubuntu 21.04 on your hard disk.
Part 5
Things to do after installing Ubuntu.
Part 6
Navigating your way around the Desktop.
Part 7
Updating the system, install new software.
Part 8
Recommended open source replacements for proprietary Windows desktop software.
Part 9
Get started with the power and flexibility of the terminal.
Part 10
We cover the basics of files and permissions.
Part 11
Getting help from your system.
Part 12
Learn all about the file system.
---
Read our complete collection of recommended free and open source software. The collection covers all categories of software.

The software collection forms part of our series of informative articles for Linux enthusiasts. There's tons of in-depth reviews, alternatives to Google, fun things to try, hardware, free programming books and tutorials, and much more.