Audio Editor
For anyone coming from a Windows world, you'll have had access to some very powerful audio software such as Cubase and Sibelius. Both are proprietary software, expensive, and not available under Linux.
---
MusE
As an alternative to Cubase, a Digital Audio Workstation, step forward MusE.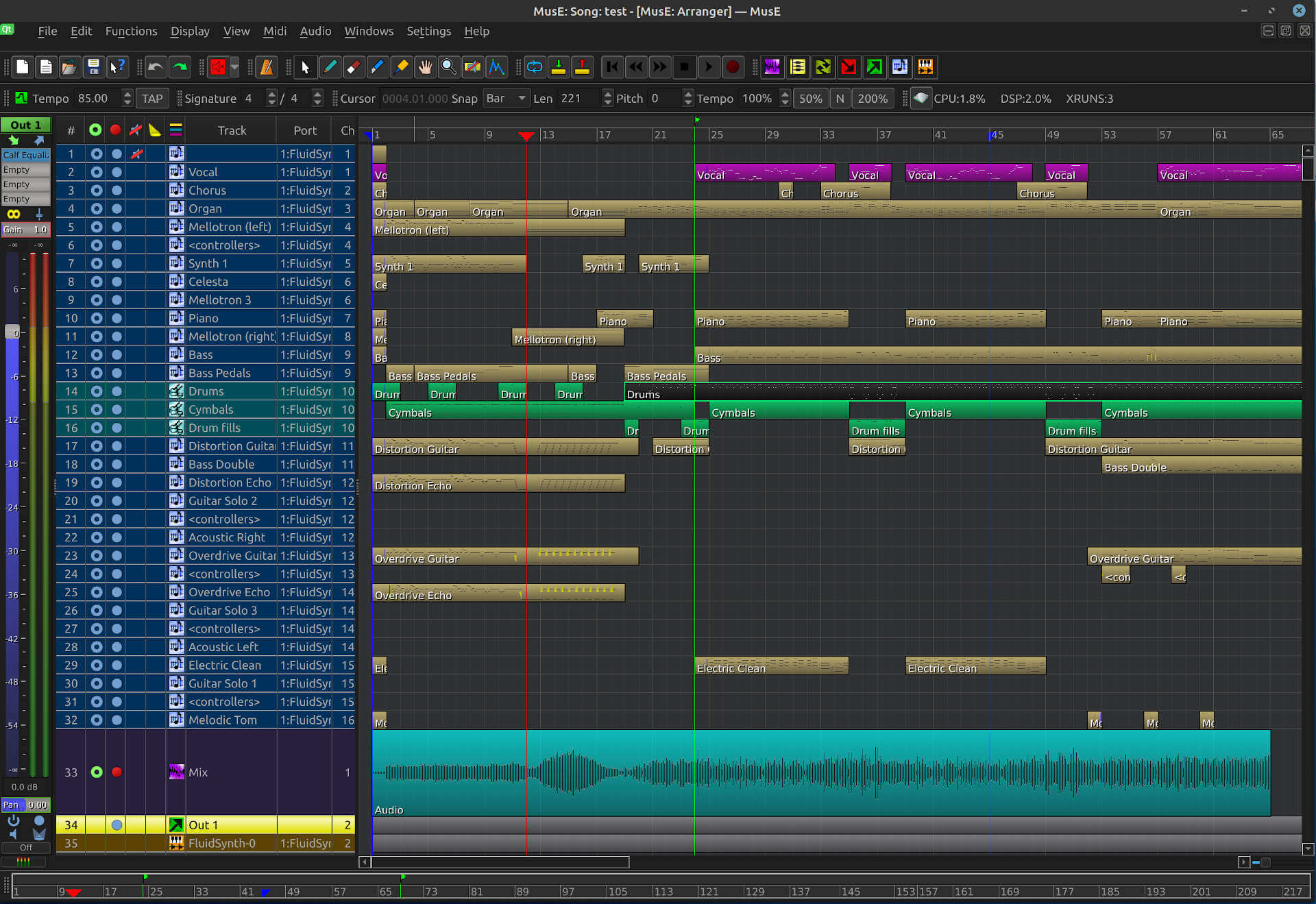 MusE is a MIDI/Audio sequencer with recording and editing capabilities. It can perform audio effects like chorus/flanger in real-time via LASH and it supports Jack and ALSA interfaces. MusE aims to be a complete multitrack virtual studio.
There's an Ubuntu package for MuseScore available to install from the Ubuntu Software app.
---
MuseScore
For an alternative to Sibelius, we recommend MuseScore. It's an open source notation and composition software.

It allows for fast and easy note entry on a virtual note sheet. It has an integrated sequencer to allow for immediate playback of the score. MuseScore can import and export MusicXML and standard Midi files.
There's an Ubuntu package for MuseScore available to install from the Ubuntu Software app.
---
Audacity
If you looking for a simple multi-track audio editor and recorder, look no further than Audacity. There's both a snap and an Ubuntu package available to install from the Ubuntu Software app.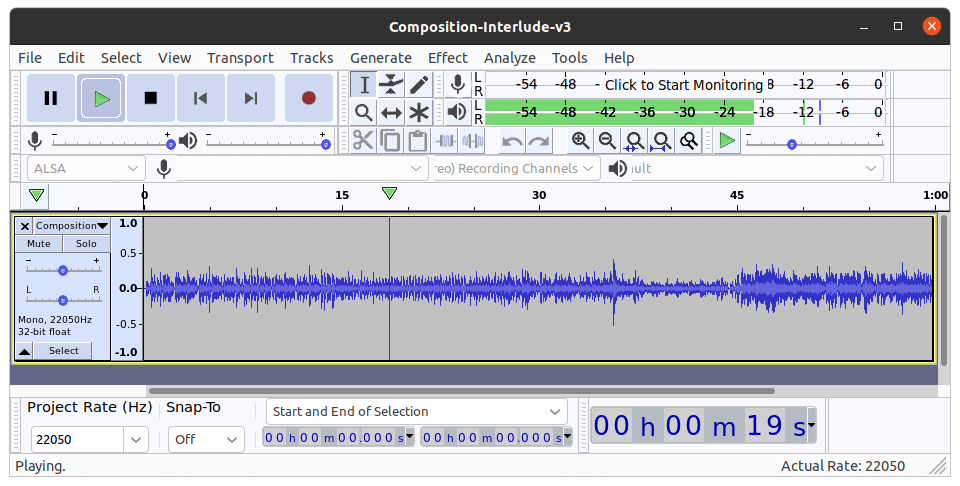 ---
Pages in this article:
Page 1 – Introduction / Office Suite
Page 2 – Web Browser
Page 3 – Media Player
Page 4 – Email Client
Page 5 – Image Viewer
Page 6 – Photo and Image Editor
Page 7 – Audio Editor
Page 8 – Video Editor
Page 9 – PDF Viewer
---
All articles in this series:
Linux For Starters
Part 1
What is Linux? Why use Linux? What do I need?
Part 2
Choose a Linux distribution meeting your specific needs and requirements.
Part 3
Make a bootable Ubuntu USB stick in Windows.
Part 4
We show you how to install Ubuntu 21.04 on your hard disk.
Part 5
Things to do after installing Ubuntu.
Part 6
Navigating your way around the Desktop.
Part 7
Updating the system, install new software.
Part 8
Recommended open source replacements for proprietary Windows desktop software.
Part 9
Get started with the power and flexibility of the terminal.
Part 10
We cover the basics of files and permissions.
Part 11
Getting help from your system.
Part 12
Learn all about the file system.
---
Read our complete collection of recommended free and open source software. The collection covers all categories of software.

The software collection forms part of our series of informative articles for Linux enthusiasts. There's tons of in-depth reviews, alternatives to Google, fun things to try, hardware, free programming books and tutorials, and much more.