Create connection in Remmina
You'll need the IP address of the Windows computer. There are many ways of finding the IP. One of the easiest is to open the Start Menu in Windows, type CMD. This will launch a Command Prompt. Type ipconfig and look for the IPv4 Address line. Make a note of the IP address.
Go to Remmina (in Linux) and enter that IP address in the box next to RDP. Press Enter and click Yes to accept certificate. A dialog box titled Enter RDP authentication credentials will appear. In that dialog, enter the Username and Password for the account on the Windows machine, and press OK.
The Windows desktop will appear.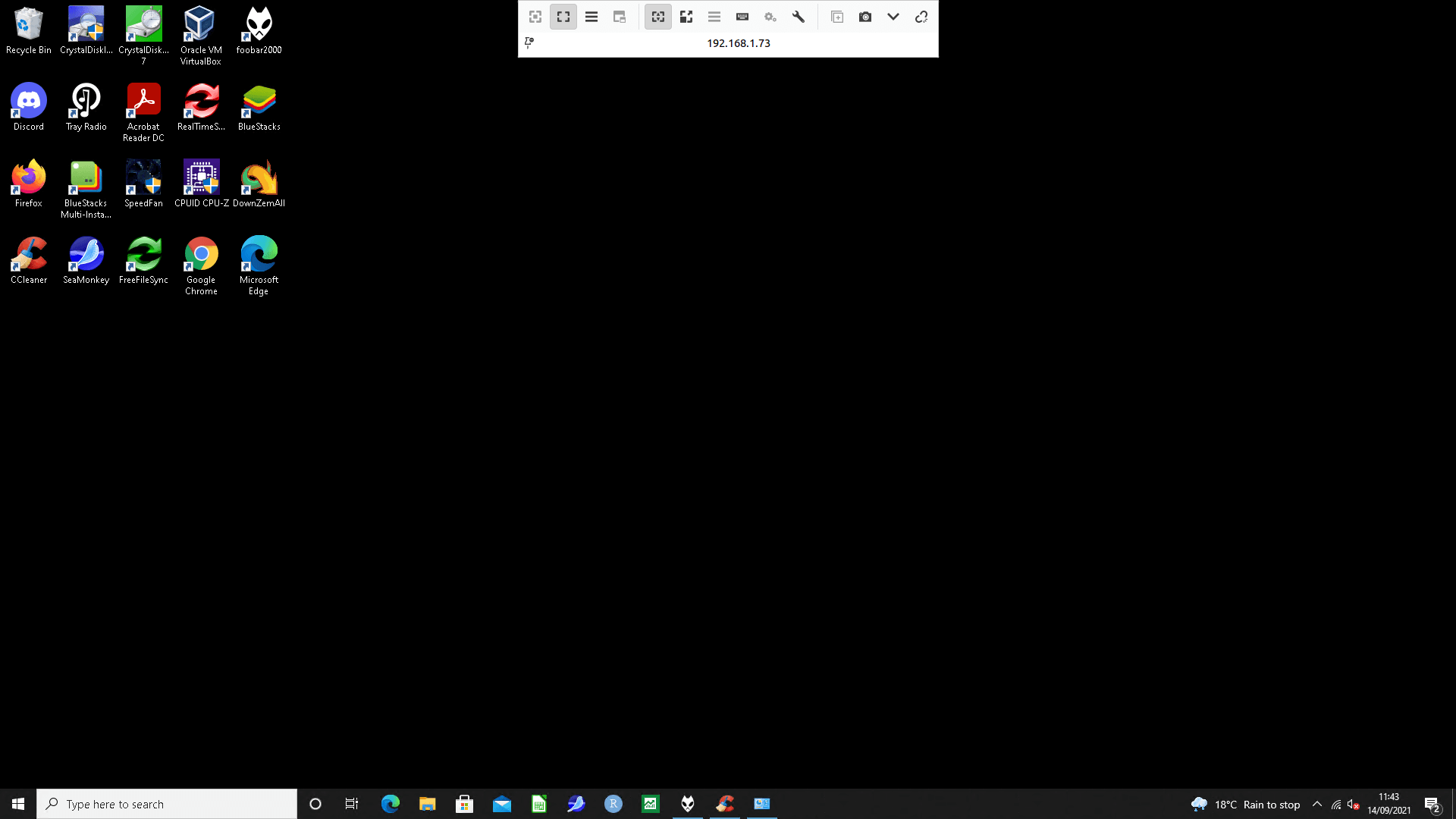 Create Connection Profile
Remmina provides a tabbed user interface. The top left icon lets us create a remote connection profile. Here we can enter (and save) the connection details including username, password, resolution, network connection type, and more.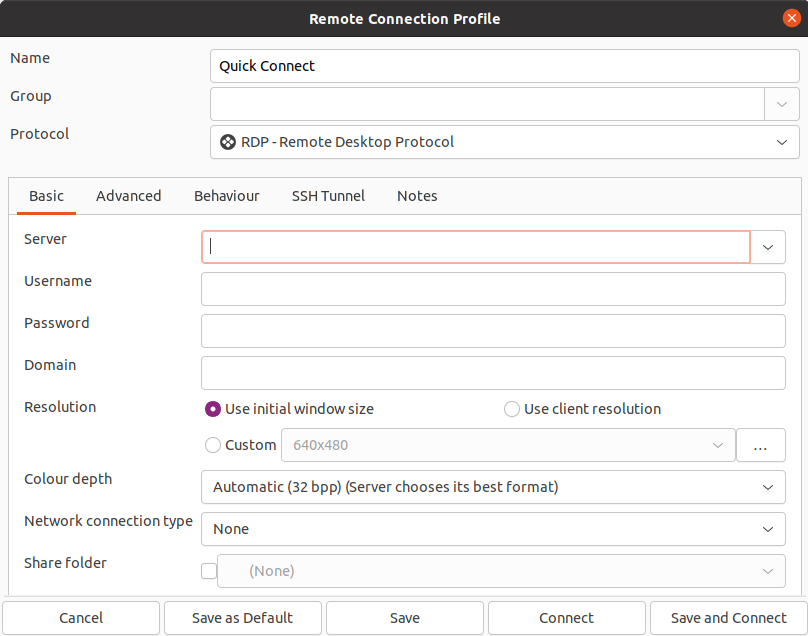 By default sound is disabled, but this can be enabled in the Advanced tab.
Once you save the connection, it'll be available when you next start up Remmina.
Security Considerations
Here's a few important details:
Microsoft disable PIN login for RDP for security reasons.
Using Remote Desktop is still a big security risk without strong passwords and limited access.
It's therefore recommended that you disable remote desktop connections and block related services in your firewall when you are not using Remote Desktop.
If you only access the remote desktop over a local network, restrict Remote Desktop to local IPs.
Pages in this article:
Page 1 – Introduction / Remmina
Page 2 – Configure Windows PC
Page 3 – Create Connection in Remmina
---
All articles in this series:
Linux For Starters: Your Guide to Linux
Part 1
What is Linux? Why use Linux? What do I need?
Part 2
Choose a Linux distribution meeting your specific needs and requirements.
Part 3
Make a bootable Ubuntu USB stick in Windows.
Part 4
We show you how to install Ubuntu 21.04 on your hard disk.
Part 5
Things to do after installing Ubuntu.
Part 6
Navigating your way around the Desktop.
Part 7
Updating the system, install new software.
Part 8
Open source replacements for proprietary Windows desktop software.
Part 9
Get started with the power and flexibility of the terminal.
Part 10
We cover the basics of files and permissions.
Part 11
Getting help from your system.
Part 12
Learn all about the file system.
Part 13
Manipulating files from the shell.
Part 14
Maintain your system with these simple tips.
Part 15
Managing users on your system.
Part 16
Explore different desktops to GNOME 3.
Part 17
Gaming on Linux.
Part 18
Protect your privacy with this guide.
Part 19
Access the Windows desktop from Linux using a remote desktop client.
Part 20
Set up a virtual machine running Ubuntu as the host and openSUSE as the guest.
Part 21
Wine lets you run Windows programs on Linux without emulation.