Budgie
The Budgie Desktop is a modern desktop designed to keep out the way of the user. The desktop focuses on simplicity and elegance. It provides a traditional desktop metaphor based interface using customisable panel based menu driven system. Budgie-Desktop is written from scratch using many GNOME based sub-systems such as GNOME-Session and Mutter.
Before we start, open up a Terminal and make sure your system is up-to-date with the command:
$ sudo apt update && sudo apt upgrade
We can install Budgie with the command:
$ sudo apt install budgie-desktop
This package installs the minimal GNOME based package-set together with the key budgie-desktop packages to produce a working desktop environment. It installs 8 packages including budgie-core. It's a download just over 1 MB and uses nearly 6 MB of additional disk space.
We also suggest you install budgie-extras-common which provides applets for the desktop.
$ sudo apt install budgie-extras-common
Here's an image of the Budgie Desktop in action.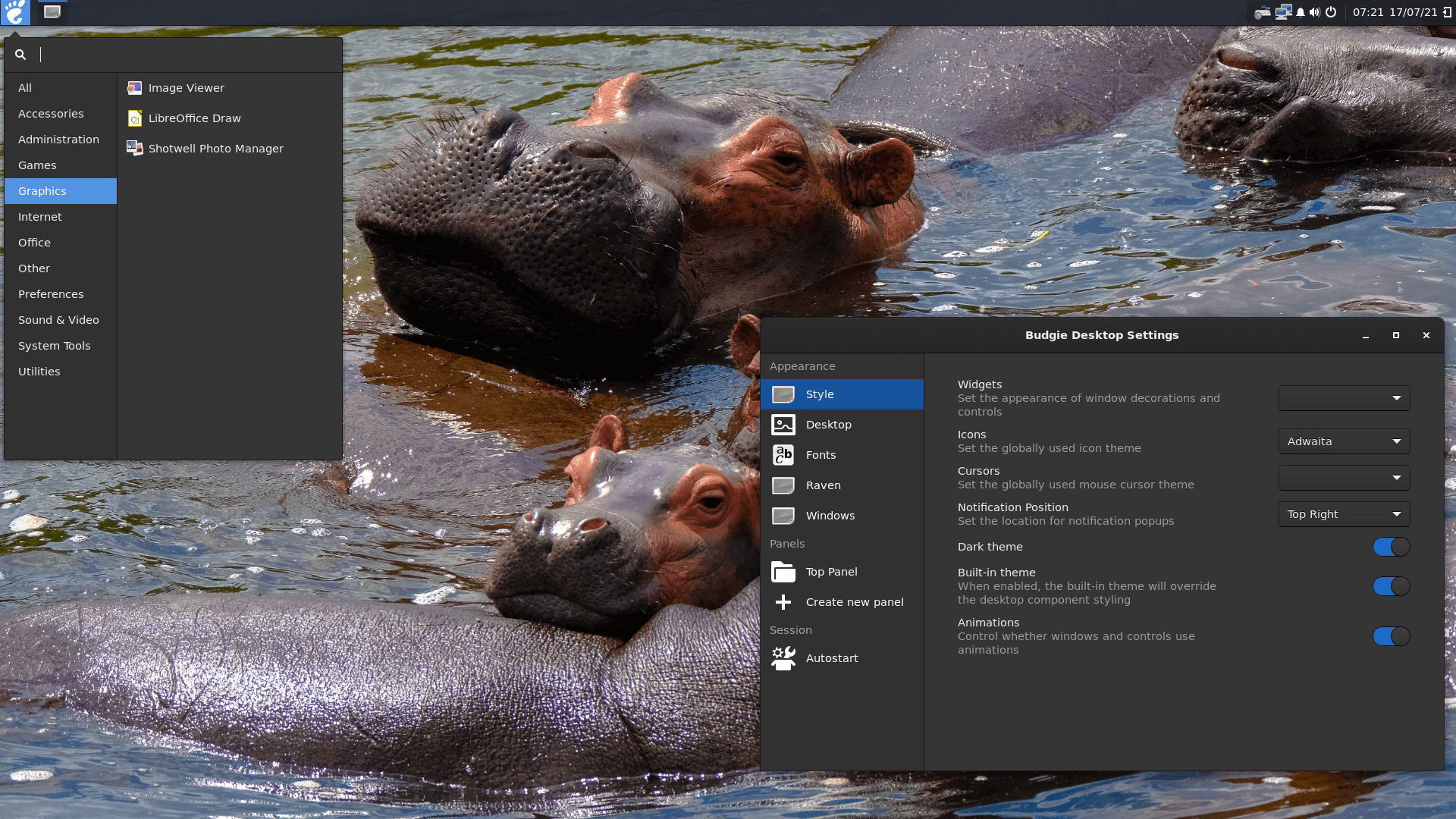 Pages in this article:
Page 1 – Introduction
Page 2 – KDE Plasma 5
Page 3 – XFCE
Page 4 – MATE
Page 5 – Budgie
---
All articles in this series: