Ubuntu Software Application
In the Dash there's an icon for Ubuntu Software; this is the Ubuntu Software snap app. It's based on GNOME Software but packaged as a Snap application.
Ubuntu Software is an easy way to find and install new programs for your computer. This is a type of package manager that's similar to the Android Play Store, Apple's App Store, and Microsoft's Store. Ubuntu Software makes installing new programs seamless saving you the hassle of manually downloading and installing programs.
By using the Ubuntu Software snap app you'll be installing snaps as well as regular Ubuntu packages. Snaps are cross-distribution, dependency-free, and easy to install applications packaged with all their dependencies.
Here's the Ubuntu Software in action. At the top left is a search bar which lets you search for programs. At the top center are three tabs. The first tab offers another way of finding new software. There are various software categories to help find software that interests you.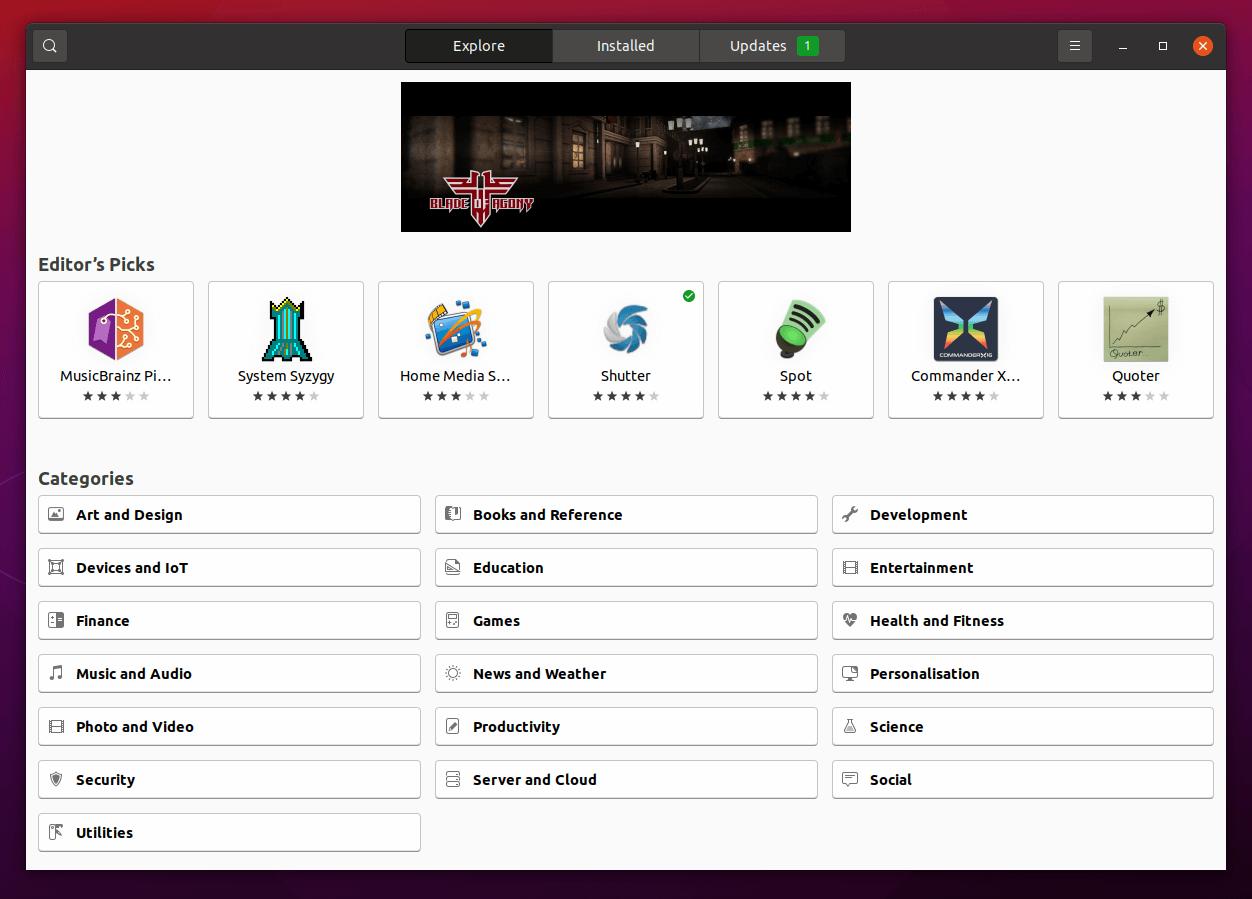 Let's select the Photo and Video section. There's a good range of programs to choose from. Alternatively you can browse our Best Free and Open Source Software section with wider coverage and recommendations.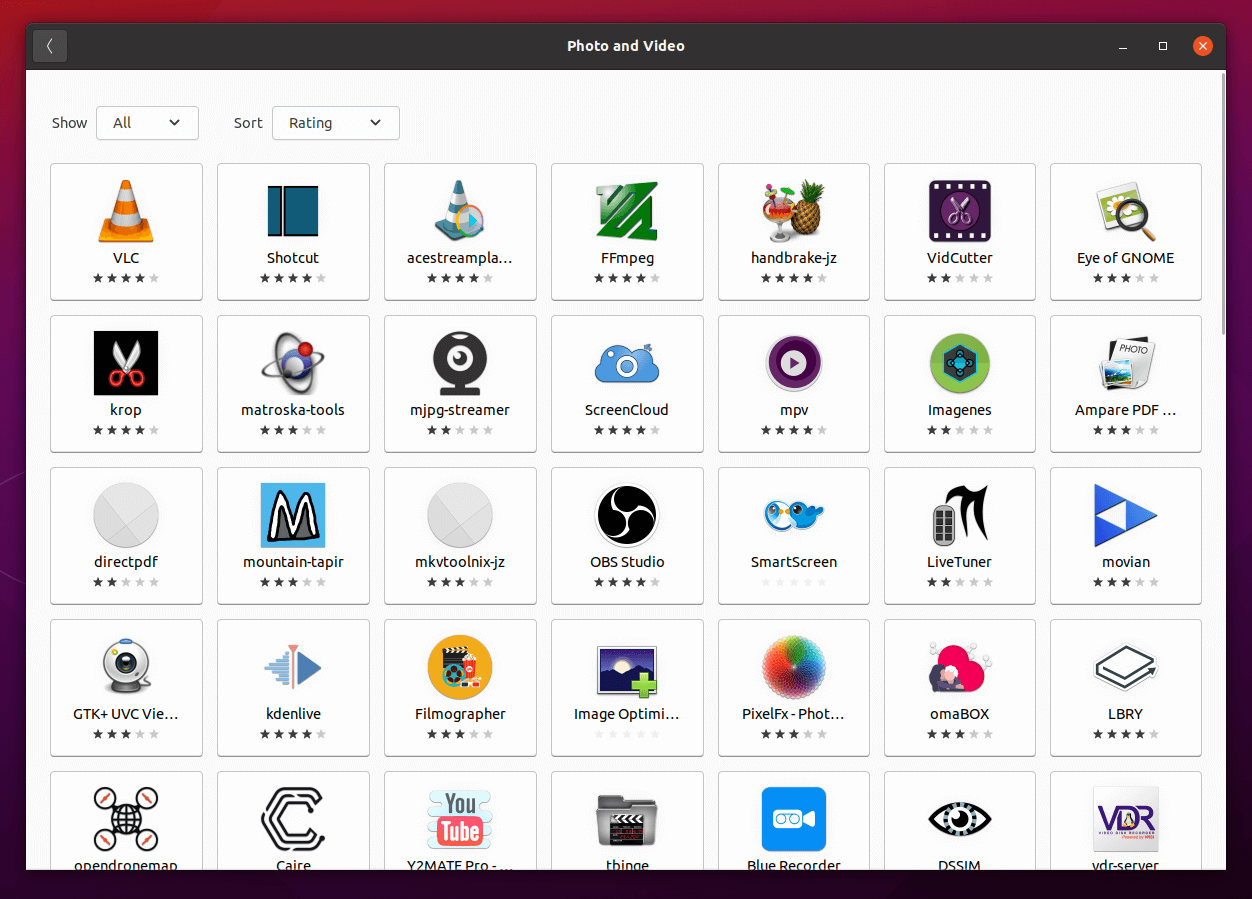 We've decided to install VLC, a free and open-source, portable, cross-platform media player software and streaming media server. Here's the installation in process. At the top right you'll see a drop down menu titled Source latest/stable. There are various channels in the Snap Store that let you install a stable, candidate, beta, and edge editions. And you can also install a regular deb package if you don't like snaps.
Some software have testing or beta versions available. If you're unsure what to install, its safest to stick with latest/stable.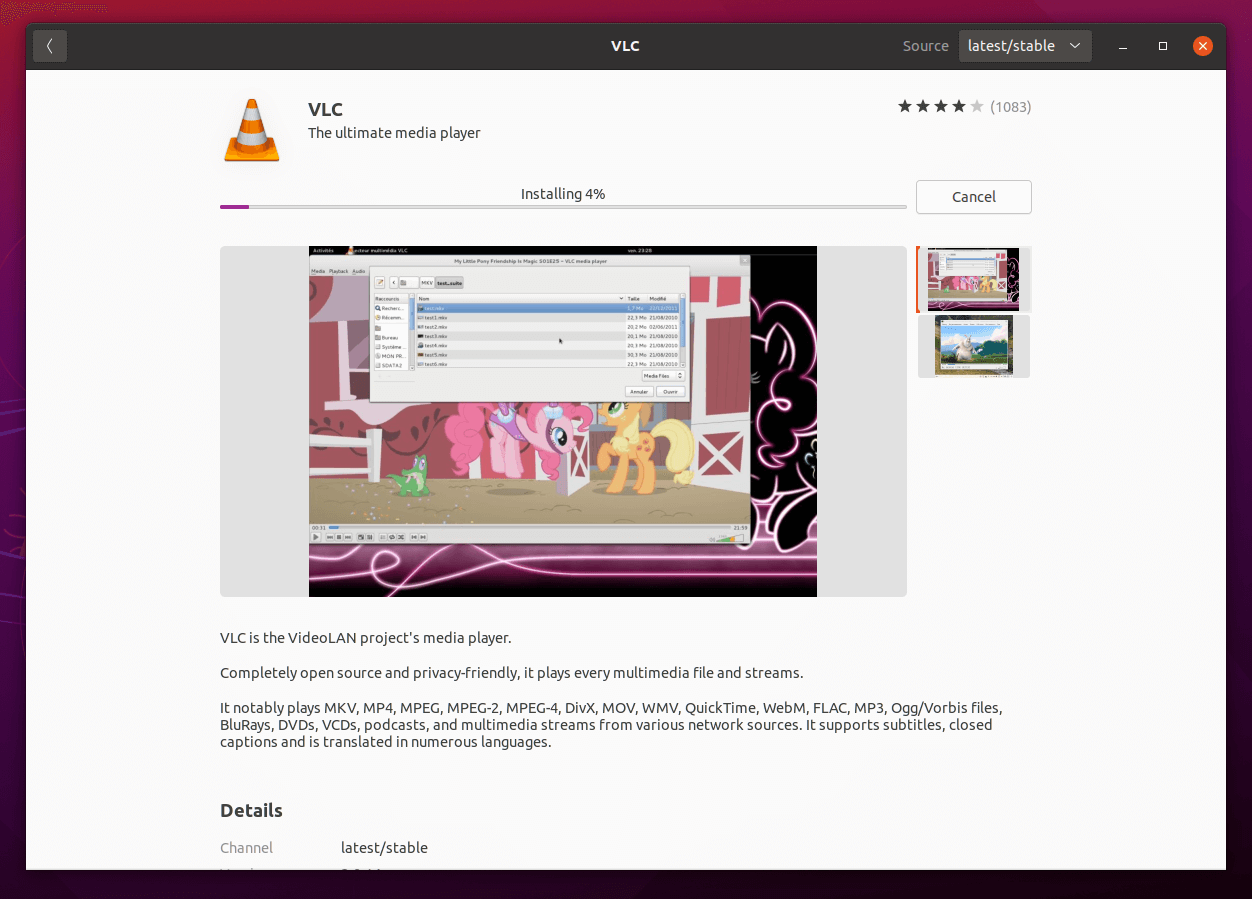 The second tab shows you the software you've installed on your system and an easy way to remove unwanted software with a simple click.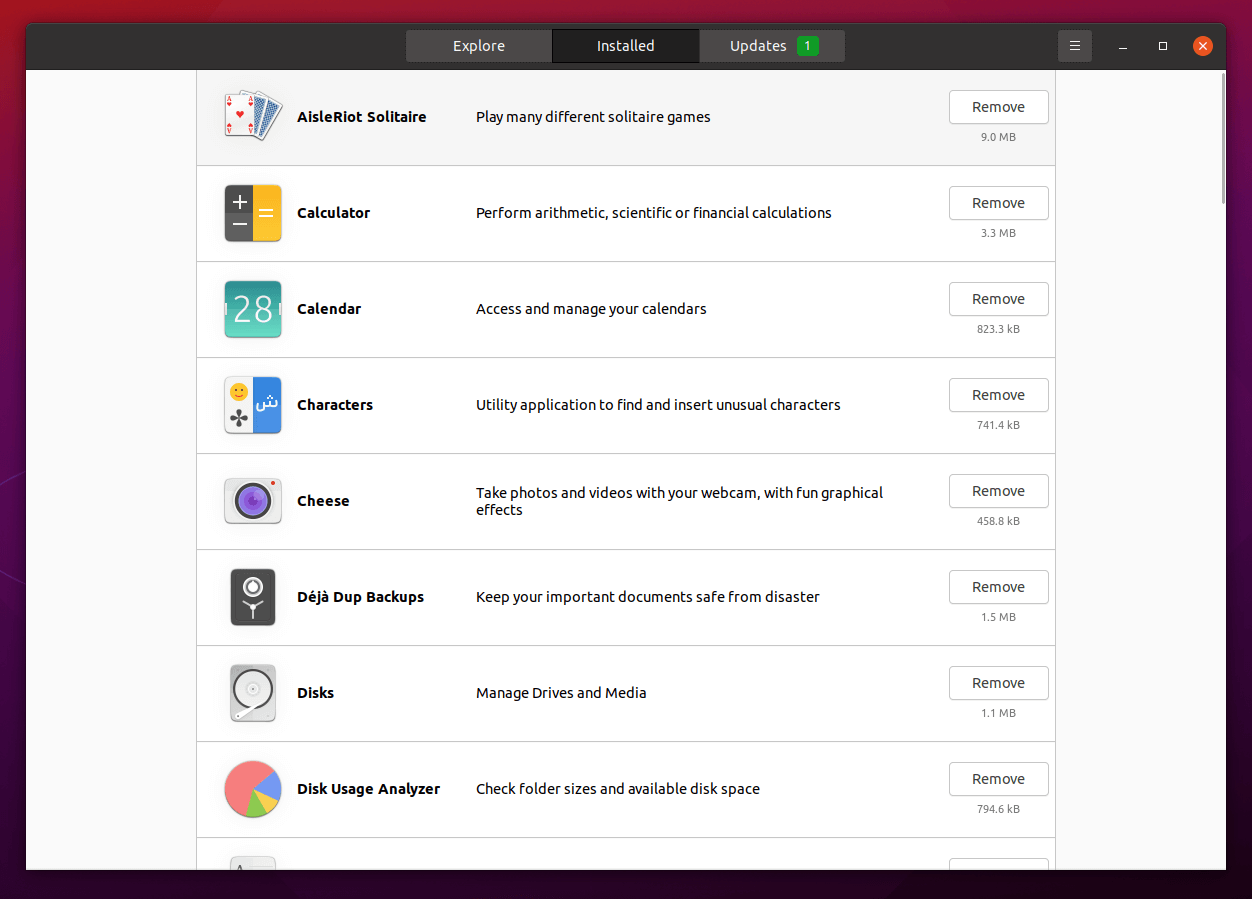 The final tab lets us update applications to their latest version.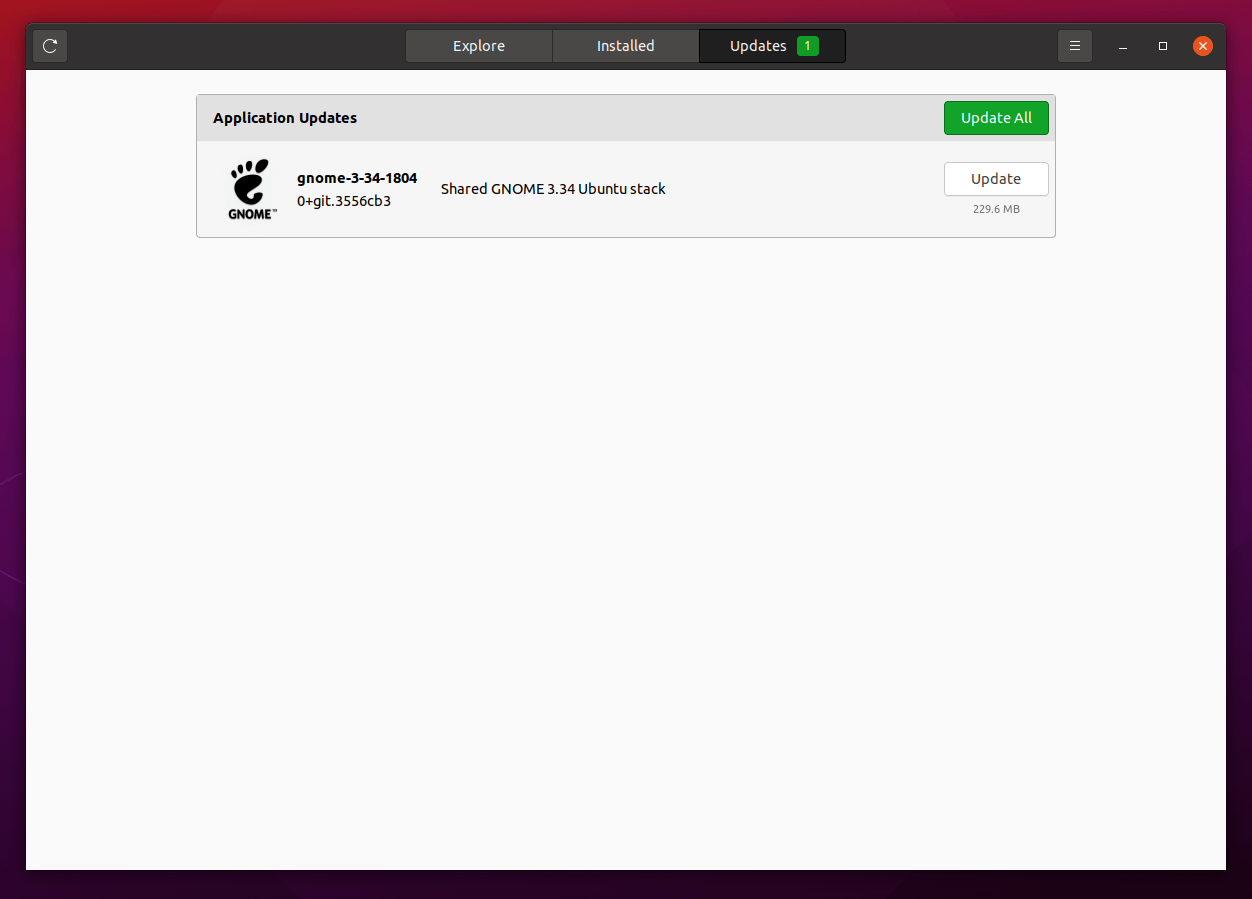 While snaps avoids issues that plague Linux systems, the installation files are larger than regular Ubuntu packages and use more hard disk space. This is because each application that needs a particular library installs its own copy.
By using the Ubuntu Software app exclusively you'll be missing out on tons of great free and open source software. This is because there's lots of open source software that doesn't have a Debian package in the repositories or a snap.
Let's now explore other ways of installing software.
Pages in this article:
Page 1 – Software Updates
Page 2 – Ubuntu Software Application
Page 3 – Flatpak
Page 4 – AppImage
---
All articles in this series:
Linux For Starters: Your Guide to Linux
Part 1
What is Linux? Why use Linux? What do I need?
Part 2
Choose a Linux distribution meeting your specific needs and requirements.
Part 3
Make a bootable Ubuntu USB stick in Windows.
Part 4
We show you how to install Ubuntu 21.04 on your hard disk.
Part 5
Things to do after installing Ubuntu.
Part 6
Navigating your way around the Desktop.
Part 7
Updating the system, install new software.
Part 8
Open source replacements for proprietary Windows desktop software.
Part 9
Get started with the power and flexibility of the terminal.
Part 10
We cover the basics of files and permissions.
Part 11
Getting help from your system.
Part 12
Learn all about the file system.
Part 13
Manipulating files from the shell.
Part 14
Maintain your system with these simple tips.
Part 15
Managing users on your system.
Part 16
Explore different desktops to GNOME 3.
Part 17
Gaming on Linux.
Part 18
Protect your privacy with this guide.
Part 19
Access the Windows desktop from Linux using a remote desktop client.
Part 20
Set up a virtual machine running Ubuntu as the host and openSUSE as the guest.
Part 21
Wine lets you run Windows programs on Linux without emulation.