Last Updated on May 22, 2022
Steam Store
Steam is a large digital library of PC games. It's not a Linux specific store but it's home to thousands of games that run under this operating system.
There are a relatively small percentage of Linux games hosted on Steam that can be downloaded without a charge. Most of the games at this location will need input from your wallet/purse.
First make sure your system is up-to-date by opening a terminal and entering the command:
$ sudo apt update
Then install Steam with the command:
$ sudo apt install steam
You can then run Steam from a Search search or from the terminal with the command $ steam
Steam will update itself:
If you don't have an existing account, you'll need to create a new account.
Once you've logged in you have access to the Steam store.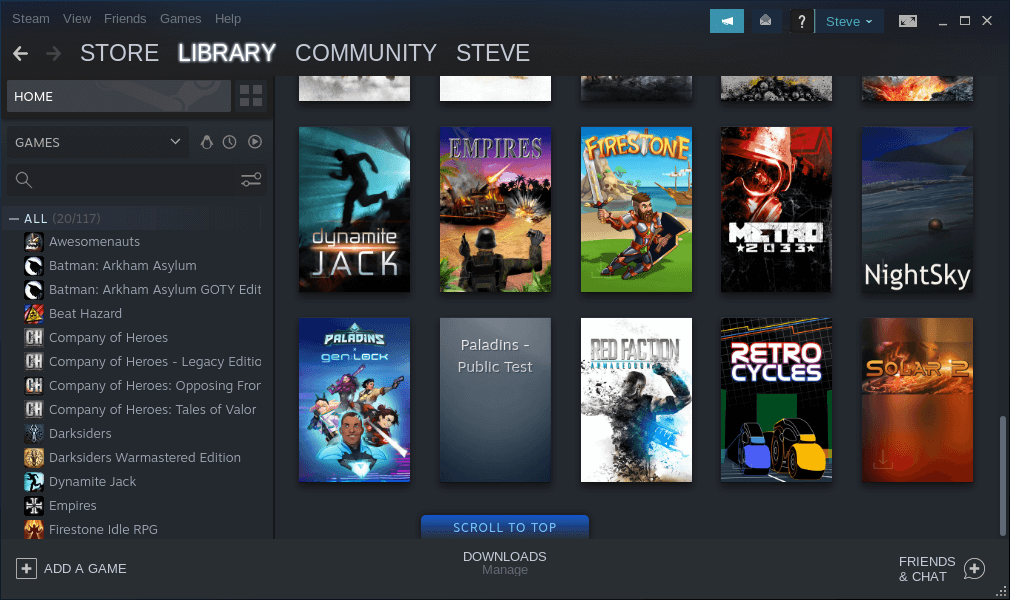 Bear in mind that some of the 'free games' hosted on Steam are considered to be 'Pay to Win'. This has become an infamous term in the gaming world. Users and players willing to spend money to access features that are normally unlocked as the game progresses can give some serious advantage, especially in online games. This presents an unfair balancing issue within the online communities.
---
Pages in this article:
Page 1 – Ubuntu Software App
Page 2 – Steam Store
Page 3 – Emulators and more
---
All articles in this series:
---