5. Install GNOME Tweaks
GNOME ships with a System Settings tool which isn't as diverse as some of its peers. There's still useful options such as a simple way to enable remote access and file sharing. If you're serious about customizing GNOME, you'll need GNOME Tweaks. It's not an official GNOME app, but it offers some advanced tinkering.
GNOME Tweaks can be installed from Ubuntu Software or from the command-line with:
$ sudo apt install gnome-tweaks
Here's GNOME Tweaks in action.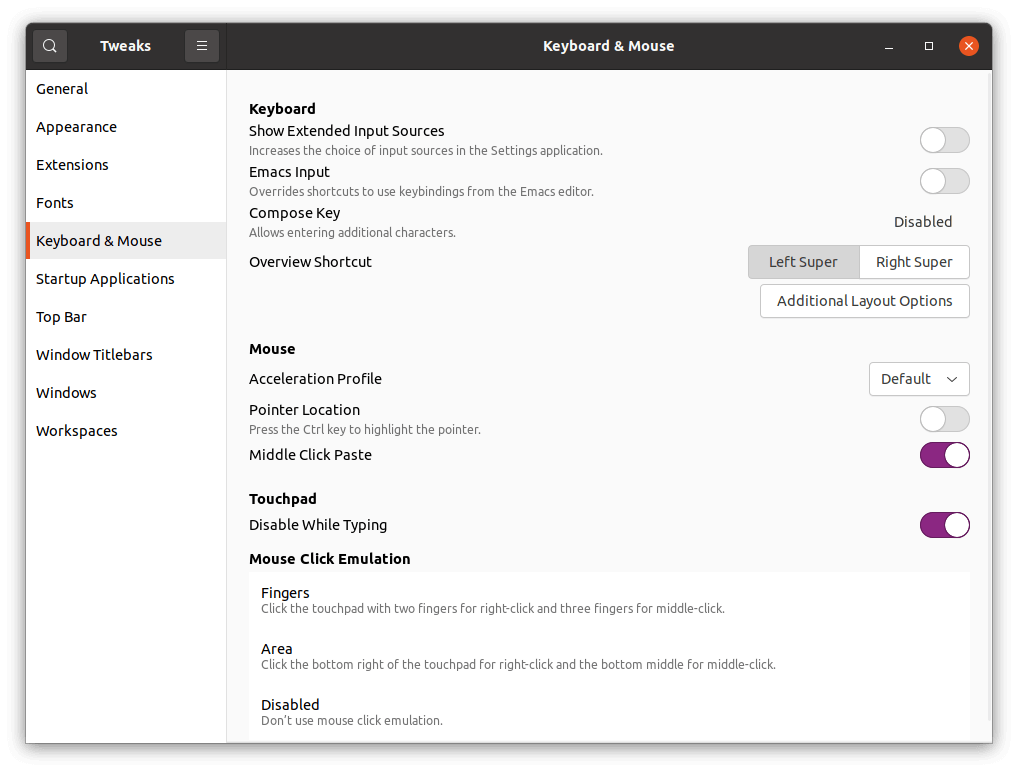 The tool makes it simple to customize the appearance of your desktop, set fonts, define startup applications which are automatically started when you log in, configure windows and workspaces, and more.
Next Page: Page 6 – GNOME Extensions
---
Pages in this article:
Page 1 – Initial Update
Page 2 – Install Drivers
Page 3 – Enable Backups
Page 4 – Video/Audio Codecs and TrueType Fonts
Page 5 – GNOME Tweaks
Page 6 – GNOME Extensions
Page 7 – Install BleachBit
Page 8 – Night Light and Summary
---
All articles in this series: