wmii is a dynamic window manager for X11, which is highly customizable and usable with keyboard and mouse. It supports conventional, tabbed and tiled window management with low memory usage.
It is designed to have a small memory footprint, and have as little code as possible, thus ensuring as few bugs as possible.
It is highly modularized and uses an inter-process communication interface which is oriented on the 9p protocol of plan9.
In its default configuration, wmii's interface is similar to that of the Vi text editor; the windows are controlled with H,J,K,L and can be combined with either Alt or Alt+Shift.
Features include:
Supports classic and tiled window management.

Conventional window management.

Customizable snap-to-border feature.

Extended keyboard, mouse, and 9P-based remote control.

IXP configuration interface.

Session support (through configuration).
Website: suckless.org
Support: Wiki
Developer: Kris Maglione
License: MIT/X Consortium License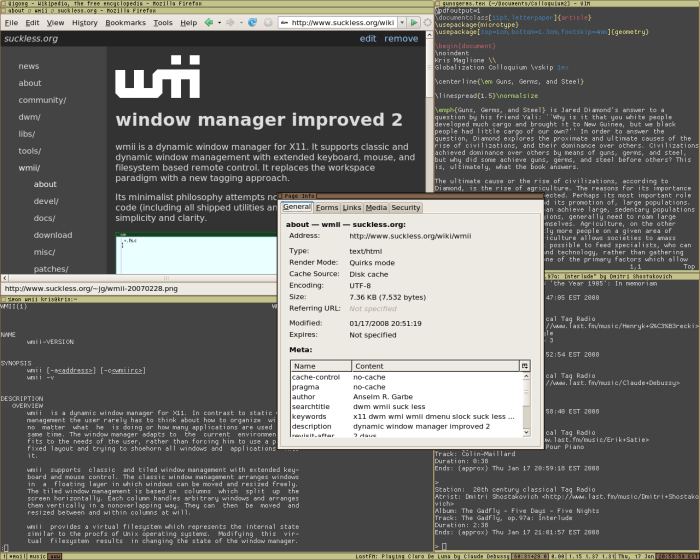 wmii is written in C. Learn C with our recommended free books and free tutorials.
Return to Dynamic Window Managers Home Page | Return to Window Managers Home Page
Read our complete collection of recommended free and open source software. The collection covers all categories of software.

The software collection forms part of our series of informative articles for Linux enthusiasts. There's tons of in-depth reviews, alternatives to Google, fun things to try, hardware, free programming books and tutorials, and much more.