VLC media player is a portable multimedia player for various audio and video formats (MPEG-1, MPEG-2, MPEG-4, DivX, MP3, OGG, …) as well as DVDs, VCDs, and various streaming protocols.
It supports an extensive range of formats without the need for additional codecs.
It can also be used as a server to stream in unicast or multicast in IPv4 or IPv6 on a high-bandwidth network.
Features include:
Support for input media: UDP/RTP Unicast and Multicast, HTTP / FTP, MMS, File, DVD, VCD, SVCD, DVB, MPEG encoder, Video acquisition (V4L).
Input formats: MPEG, ID3 tags, AVI, ASF / WMV / WMA, MP4 / MOV / 3GP, OGG / OGM / Annodex, Matroska, WAV (including DTS), Raw Audio: DTS, AAC, AC3/A52, Raw DV, FLAC, FLV (Flash).
Support for Blu-ray discs.
Fast decoding on multi-core, GPU and mobile hardware.
Opens professiona, HD, and 10bits codecs.

Video
Decoders: MPEG-1/2, DIVX, MPEG-4, XviD, 3ivX, H.264, Sorenson 1/3 (Quicktime), DV, Cinepak, Theora, H.263 / H.263i, MJPEG, WMV 1/2, WMV 3 WMV-9 / VC-1, Indeo Video v 3-5, Rado Video.
Subtitles: DVD, SVCD / CVD, DVB, OGM, Matroska, Text files, Vobsub.
Filters: Deinterlace, cropping, image wall, image adjust, rotate/mirror, logo overlay, magnification, image distortion, bluescreen, RSS/Aton feeds.
Outputs: Native, X11, XVideo, SDL, Framebuffer, ASCII Art.

Audio

Decoders: MPEG Layer 1/2, MP3, AC3 – A/52, DTS, LPCM, AAC, Vorbis, WMA 1/2, WMA 3, ADPCM, DV Audio, FLAC, QDM2/QDMC (Quicktime), MACE, Real Audio, Speex.
Filters: Visualization effects, equalizer.
Outputs: Native (OSS, ALSA), S/PDIF (OSS, ALSA), Multi-channel (OSS, ALSA), SDL, ESD, aRts, JACK.
Streaming

UDP Unicast / Multicast, RTP Unicast / Multicast, File, HTTP, MMSH.
Transcoding.
Send DVD subtitles..
Send SAP announcesInterfaces and control

Qt4, Skins, Web, Telnet, Command line, Infrared.
Website: www.videolan.org/vlc
Support: Forums, Mailing lists
Developer: VideoLAN team
License: GNU GPL v2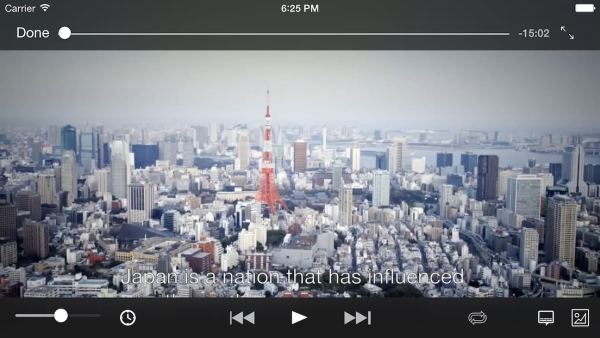 VLC is primarily written in C. Learn C with our recommended free books and free tutorials.
Return to Video Home Page | Return to DVD Tools Home Page | Return to Video Converters Home Page
Read our complete collection of recommended free and open source software. The collection covers all categories of software.

The software collection forms part of our series of informative articles for Linux enthusiasts. There's tons of in-depth reviews, alternatives to Google, fun things to try, hardware, free programming books and tutorials, and much more.