In Operation
Komikku features native integration with popular online manga servers. This means that you have access to tons of material without needing to build a local collection. The library is well designed and supports chapters, info, covers, and much more.
Here's an image of Komikku's library.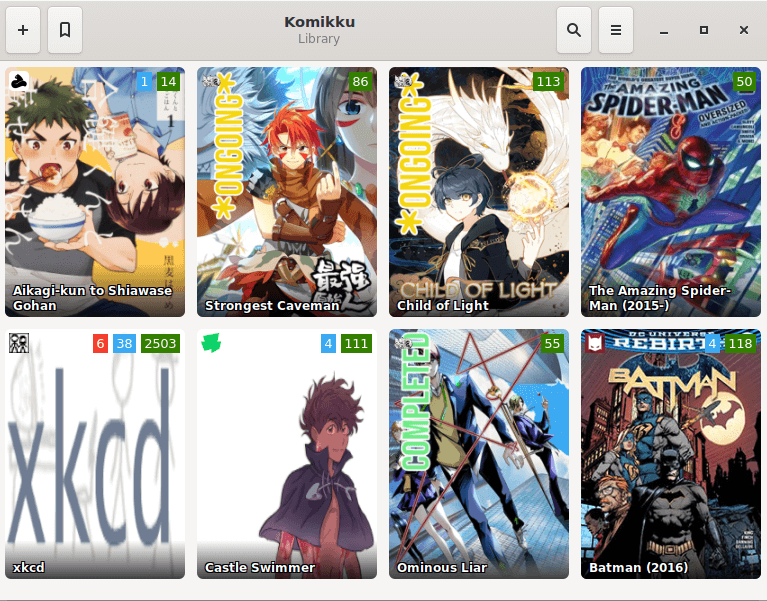 While the software offers access to a wide variety of manga sources, there's also sources for American comics and Eurocomics which have been added. Here's Darth Vader.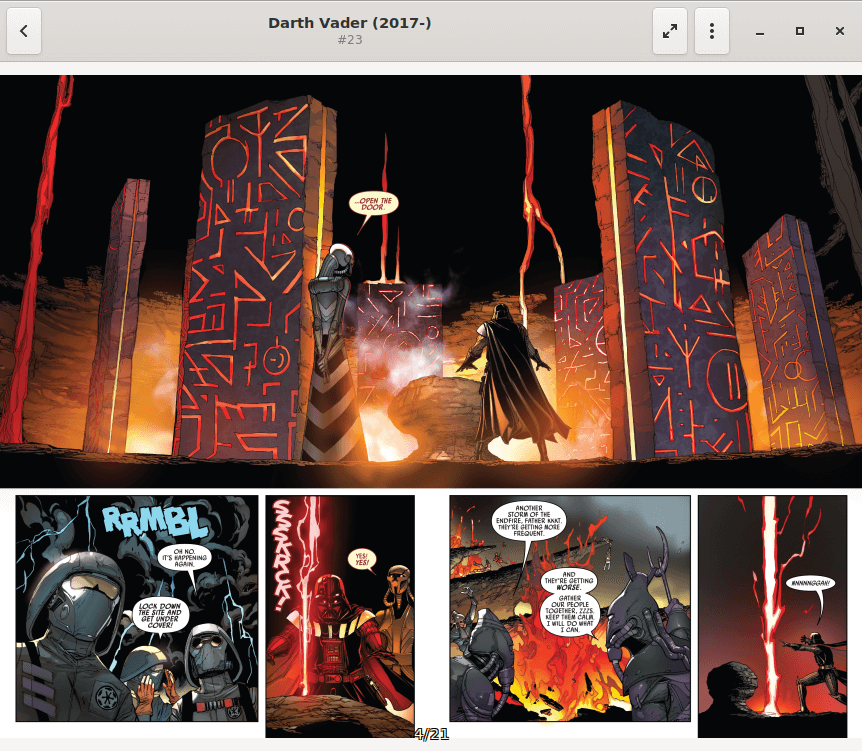 There are four reading modes available: right to left, left to right, vertical and webtoon, the latter offers a continuous vertical scroll which is fit to width.
Automation is one of the software's strong points. There's automatic updates of comics and automatic downloading of new chapters.
There's a dark theme, night light, as well as desktop notifications.
There are keyboard shortcuts although there's no option to customize them. There's also 2-finger swipe gesture support, as well as the usual mouse wheel/click support.
Pages in this article:
Page 1 – Introduction / Installation
Page 2 – In Operation
Page 3 – Summary
---