GitAhead is a graphical, cross-platform Qt-based Git client.
It features a fast native interface designed to help you understand and manage your source code history.
The software is released under an open source license.
Features include:
All standard Git features are support including branches, pull, push, fetch, cherry-pick, stash, revert, rebase, and more.
Supports repository exploration.
User profile management.
Code management.
Easy filtering.
Smart search helps find files quickly and easily from various repositories.
Syntax highlighting.
Built-in editor allows managing conflicting code.
2 themes:

Native theme – a flexible look matching system colors.
Dark Theme – a consistent look optimal for reducing eye strain.

Plugins. Plugins allow the application to be extended to flag errors in diffs. Plugins are Lua scripts that detect one or more error kind.
Support for ed25519 SSH identity files.
Supports GitHub, Bitbucket (can use v2.0 API), Beanstalk and GitLab accounts.
Internationalization support.
Cross-platform support – runs under Linux, macOS, and Windows.
Website: gitahead.github.io/gitahead.com
Support: Quickstart Tutorial, GitHub Code Repository
Developer: Scientific Toolworks, Inc. and contributors
License: MIT License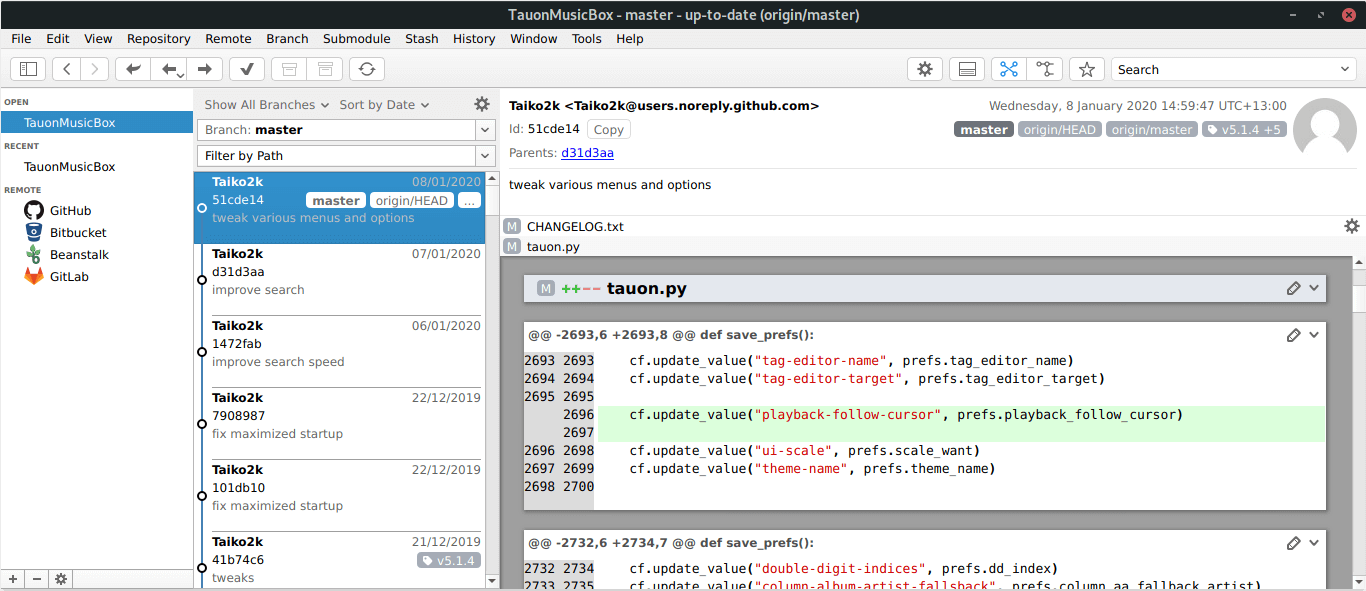 GitAhead is written in C++. Learn C++ with our recommended free books and free tutorials.
Return to Git Clients Home Page
---