Autodesk, Inc. is an American multinational software company that makes software products and services for the architecture, engineering, construction, product design, manufacturing, media, education, and entertainment industries. It bills itself as a "… leader in 3D design, engineering and entertainment software".
The company was founded in 1982 by John Walker, who was a joint developer of the first versions of AutoCAD, the company's best known software application. Autodesk is listed on the Nasdaq stock exchange, it has over 11,000 employees, and is headquartered in the San Francisco Bay Area.
While Autodesk develops many high quality applications they are proprietary software. And the vast majority of their products are not available for Linux. This series looks at the best free and open source alternatives.
Autodesk Sketchbook is a raster graphics software app intended for expressive drawing and concept sketching. It's also useful for making animations.
Sketchbook is not available for Linux and it's proprietary software. What are the best free and open source alternatives?
---
1. GIMP
GIMP stands for the GNU Image Manipulation Program, a freely distributed program for photo retouching, image composition and image authoring.
GIMP offers artists the features and flexibility to create truly original artwork.
The software sports a large feature set. It can be used as a simple paint program, an expert quality photo retouching program, an online batch processing system, a mass production image renderer, an image format converter, and much more.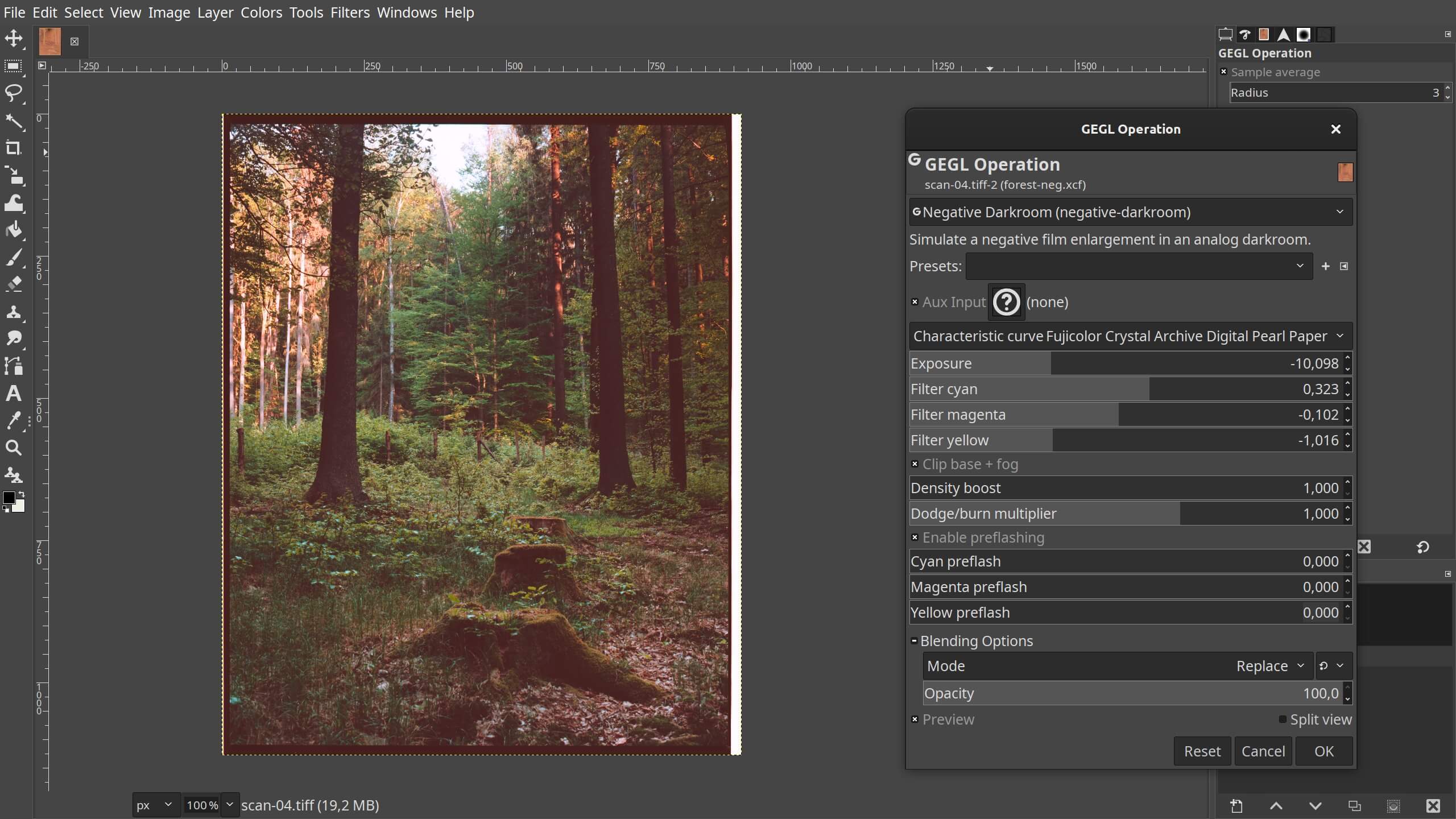 ---
2. Inkscape
Inkscape is an excellent tool for illustrators, designers, artists, and web designers.
It offers a great range of drawing tools, a powerful text tool, bezier and spiro curves, all combined with a wide file format compatibility.
Inkscape sports capabilities similar to Abode Illustrator. Unlike Illustrator, Inkscape is free and open source software. Say goodbye to subscription software.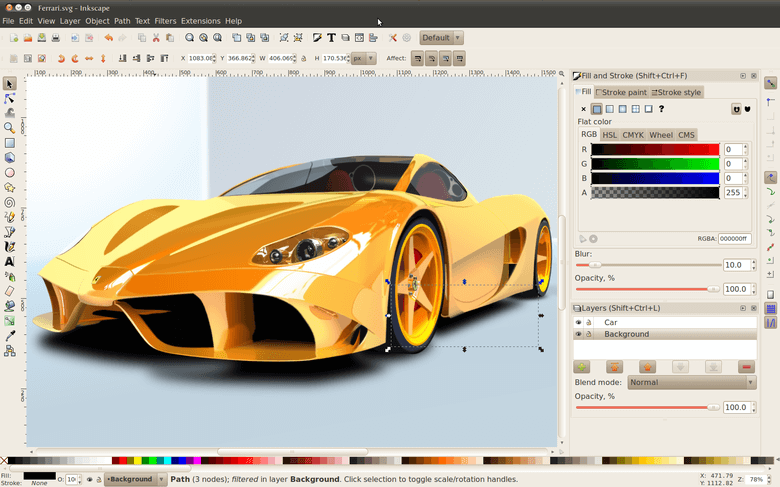 ---
3. sK1
sK1 is an open source cross-platform vector graphics editor. The major feature of sK1 is a professional precise printing and prepress ready PDF output.
Sadly the lead developer of sK1 recently passed away from COVID-19.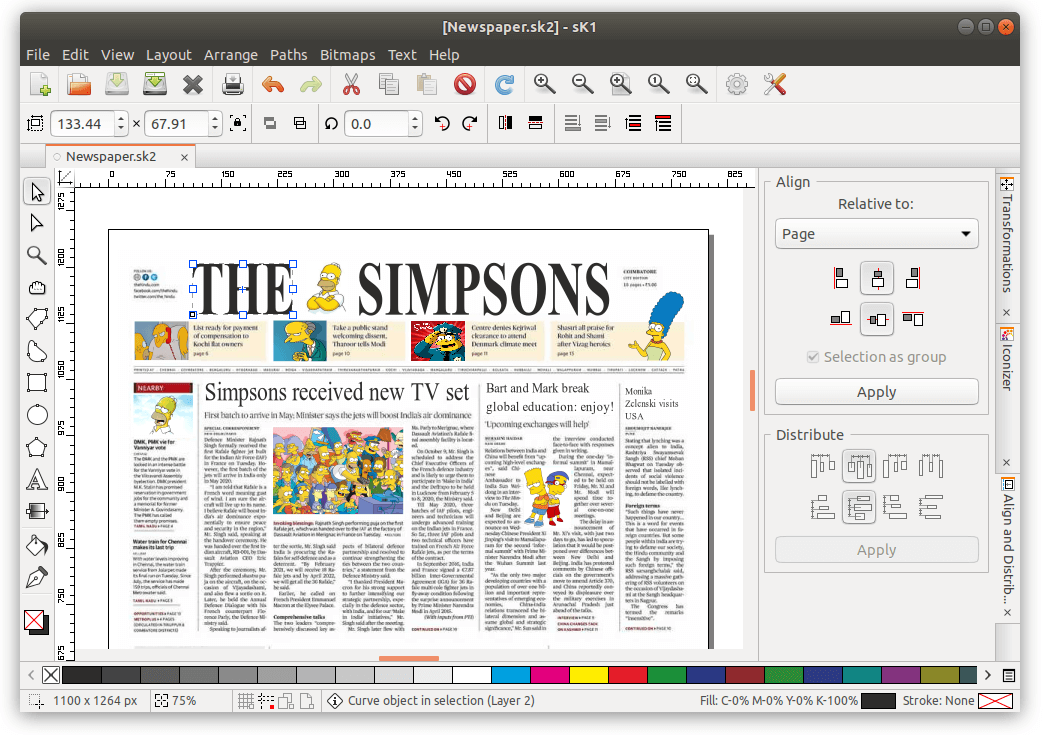 ---
4. Krita
Krita is a professional free and open source painting program. It's made by artists that want to see affordable art tools for everyone.
Krita is really sublime open source software. It's very easy to use, intuitive, and offers features and tools for a wide range of digital painting.
We particularly admire its excellent support for displaying brushes, its highly customizable user interface, and easy editing.
---
Alternatives to Autodesk's Products
Sketchbook is a raster graphics software app intended for expressive drawing and concept sketching. It's also useful for making animations.
EAGLE is a scriptable electronic design automation (EDA) application with schematic capture, printed circuit board (PCB) layout, auto-router and computer-aided manufacturing (CAM) features.
Mudbox is 3D digital painting and sculpting software. Sculpt and paint highly detailed 3D geometry and textures.
ShotGrid is project management software used for visual effects and animation project management in television shows and movie production and video game development.
Flame is 3D visual effects (VFX), finishing, and color grading software. It includes AI-powered tools and remote solutions.
Popular series
New to Linux? Read our Linux for Starters series. We start right at the basics and teach you everything you need to know to get started with Linux.
The largest compilation of the best free and open source software in the universe. Each article is supplied with a legendary ratings chart helping you make informed decisions.
Hundreds of in-depth reviews offering our unbiased and expert opinion on software. We offer helpful and impartial information.
Alternatives to Google's Products and Services examines your options to migrate from the Google ecosystem with open source Linux alternatives.
Alternatives to Microsoft's Products and Services recommends open source Linux software.
Alternatives to Adobe Cloud looks at free and open source alternatives to products available from Adobe Cloud's subscription service.
Alternatives to Apple recommends free and open source alternatives to Apple's proprietary world.
Alternatives to Corel surveys alternatives to Corel's range of graphics processing products and other software applications.
Getting Started with Docker helps you master Docker, a set of platform as a service products that delivers software in packages called containers.
Essential Linux system tools focuses on small, indispensable utilities, useful for system administrators as well as regular users.
Linux utilities to maximise your productivity. Small, indispensable tools, useful for anyone running a Linux machine.
Home computers became commonplace in the 1980s. Emulate home computers including the Commodore 64, Amiga, Atari ST, ZX81, Amstrad CPC, and ZX Spectrum.
Now and Then examines how promising open source software fared over the years. It can be a bumpy ride.
Linux at Home looks at a range of home activities where Linux can play its part, making the most of our time at home, keeping active and engaged.
Linux Candy reveals the lighter side of Linux. Have some fun and escape from the daily drudgery.
Best Free Android Apps. We showcase free Android apps that are definitely worth downloading. There's a strict eligibility criteria for inclusion in this series.
These best free books accelerate your learning of every programming language. Learn a new language today!
These free tutorials offer the perfect tonic to our free programming books series.
Stars and Stripes is an occasional series looking at the impact of Linux in the USA.