WordPress is a high quality, open source blog publishing application. The software was born out of a desire for an elegant, well-architectured personal publishing system built on PHP and MySQL. It is the official successor of b2 (also known as cafelog).
WordPress is renowned for, and advertises, its "five-minute installation" process, to highlight the fact that the software is simple to install. At the same time, WordPress has a very impressive set of features.
The software has a rich plugin architecture which enables users and developers to extend its functionality beyond the features that come provided. There are many free WordPress themes available. Additionally, there are plugins, which users can add to a WordPress blog to enhance its functionality, such as image galleries, statistics, anti-spam, etc. WordPress has a built-in search tool and archive. A comments tool is also included in the basic installation package.
WordPress uses a homegrown comment-spam prevention system called Akismet. WordPress has a large supporting community.
Features include:
Instant publishing (no rebuilding).
Templating system, including widgets that can be rearranged without editing PHP or HTML code.
Non-crufty URLs.
WordPress Pages allowing static and dynamic pages.
WordPress Links.
Themable.
Plugin support.
Password protected posts.
XML-RPC interface.
Workflow.
Typographical niceties – convert plain ASCII into typographically correct XHTML entities.
Intelligent text formatting.
Multiple authors.
Bookmarklets.
Full user registration.
Comment pingback support with spam protection.
Import from other content management systems.
Cross-blog communication tools.
Full standards compliance.
Website: wordpress.org
Support: WordPress Codex
Developer: WordPress
License: GNU GPL v2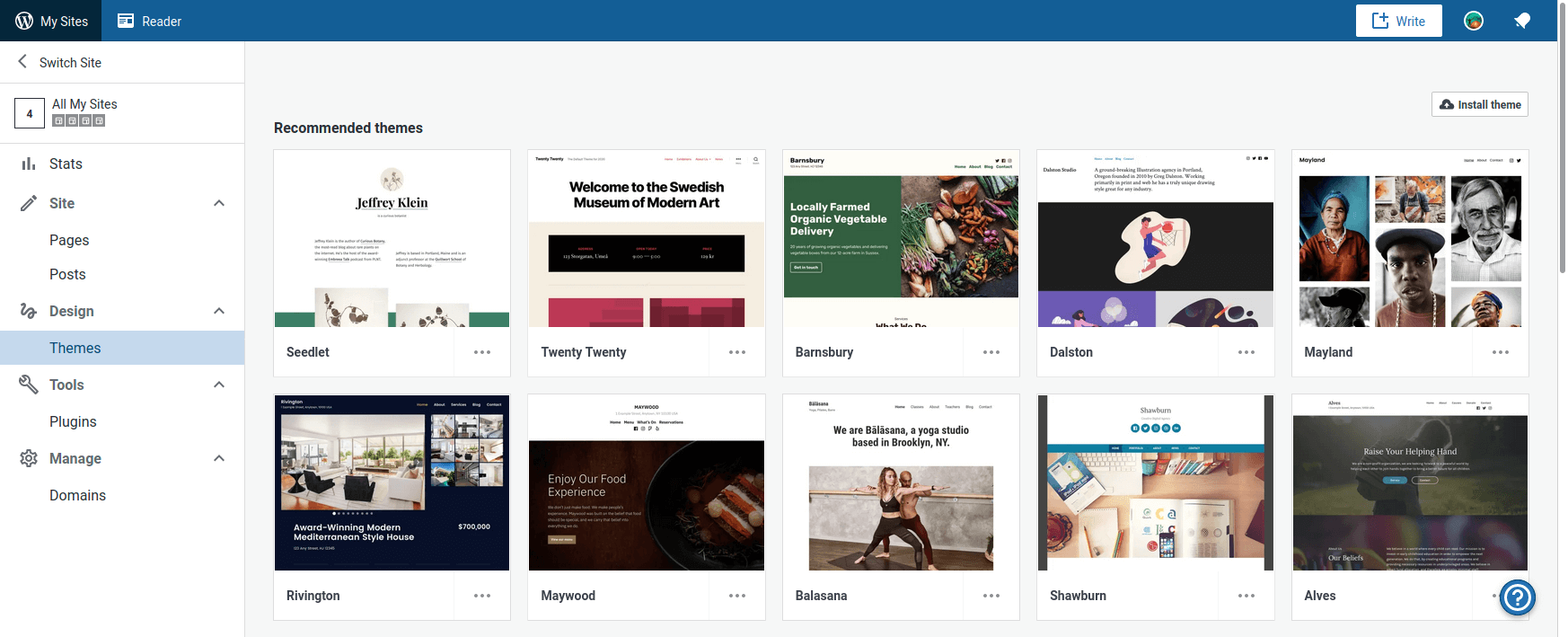 Return to PHP-Based Web Content Management Systems Home Page | Return to Blog Software Home Page