Traefik is a modern reverse proxy and load balancer that makes deploying microservices easy. Traefik integrates with your existing infrastructure components (Docker, Swarm mode, Kubernetes, Marathon, Consul, Etcd, Rancher, Amazon ECS, …) and configures itself automatically and dynamically.
Traefik is designed to be as simple as possible to operate, but capable of handling large, highly-complex deployments across a wide range of environments and protocols in public, private, and hybrid clouds. It also comes with a powerful set of middlewares that enhance its capabilities to include load balancing, API gateway, orchestrator ingress, as well as east-west service communication and more.
Traefik listens to your service registry/orchestrator API and instantly generates the routes so your microservices are connected to the outside world — without further intervention from your part.
Traefik is free and open source software.
Features include:
Continuously updates its configuration.
Supports multiple load balancing algorithms.
Provides HTTPS to your microservices by leveraging Let's Encrypt (wildcard certificates support).
Circuit breakers, retry.
Clean web user interface.
Websocket, HTTP/2, GRPC ready.
Provides metrics (Rest, Prometheus, Datadog, Statsd, InfluxDB).
Keeps access logs (JSON, CLF).
Fast.
Exposes a Rest API.
Packaged as a single binary file and available as a tiny official docker image.
Website: containo.us/traefik
Support: github.com/containous/traefik
Developer: Containous SAS
License: MIT License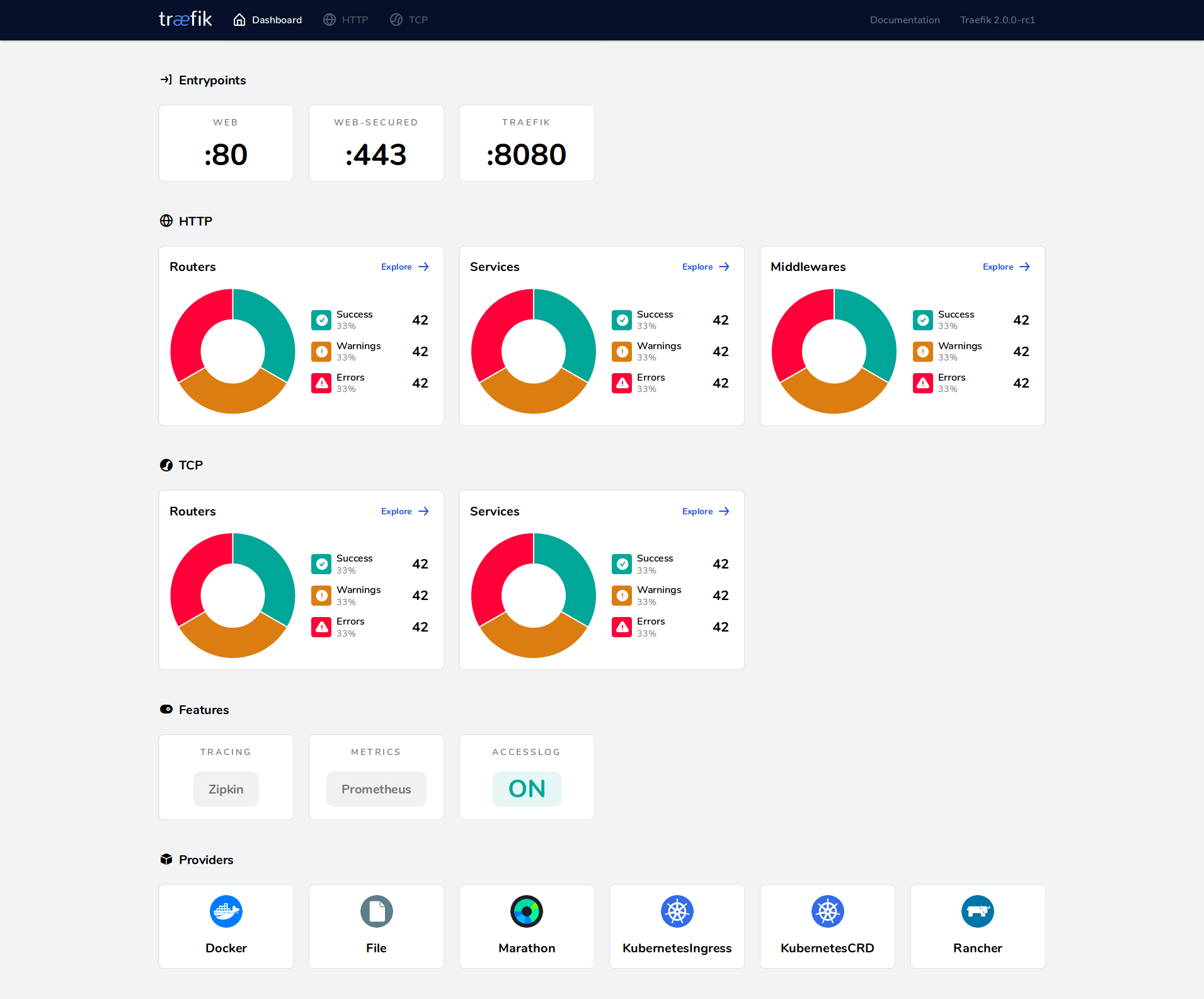 Traefik is written in Go. Learn Go with our recommended free books and free tutorials.
Return to Load Balancers Home Page
Want to find more awesome open source software? Check out our award winning open source software directory featuring more than 20,000 open source apps.