Tiny Tiny RSS is a web-based news feed aggregator, designed to allow you to read news from any location.
Tiny Tiny RSS is designed with PostgreSQL in mind, but it also works with MySQL and MariaDB.
The software is released under an open source license.
Features include:
Server-side AJAX-powered application, user only needs a web browser.
Self-hosted: control your own data and protect your privacy instead of relying on third party services.
Feed aggregation / syndication.
Keyboard shortcuts.
OPML import/export.
Multiple ways to share stuff: via RSS feeds, using plugins to various social sites, sharing by URL, etc.
Sharing arbitrary content through tt-rss.
Internationalization.
Plugins and themes.
Embedding full article content via readability and site-specific plugins.
Detecting and filtering duplicate articles.
Podcasts.
Flexible article filtering.
JSON-based API.
Supports encrypted connections with SSL.
Internationalization support.
Official Android client (Apkmonk) (F-Droid repo). iOS version in development.
Website: tt-rss.org
Support: FAQ, Wiki, Code repository
Developer: Andrew Dolgov and contributors
License: GNU General Public License v3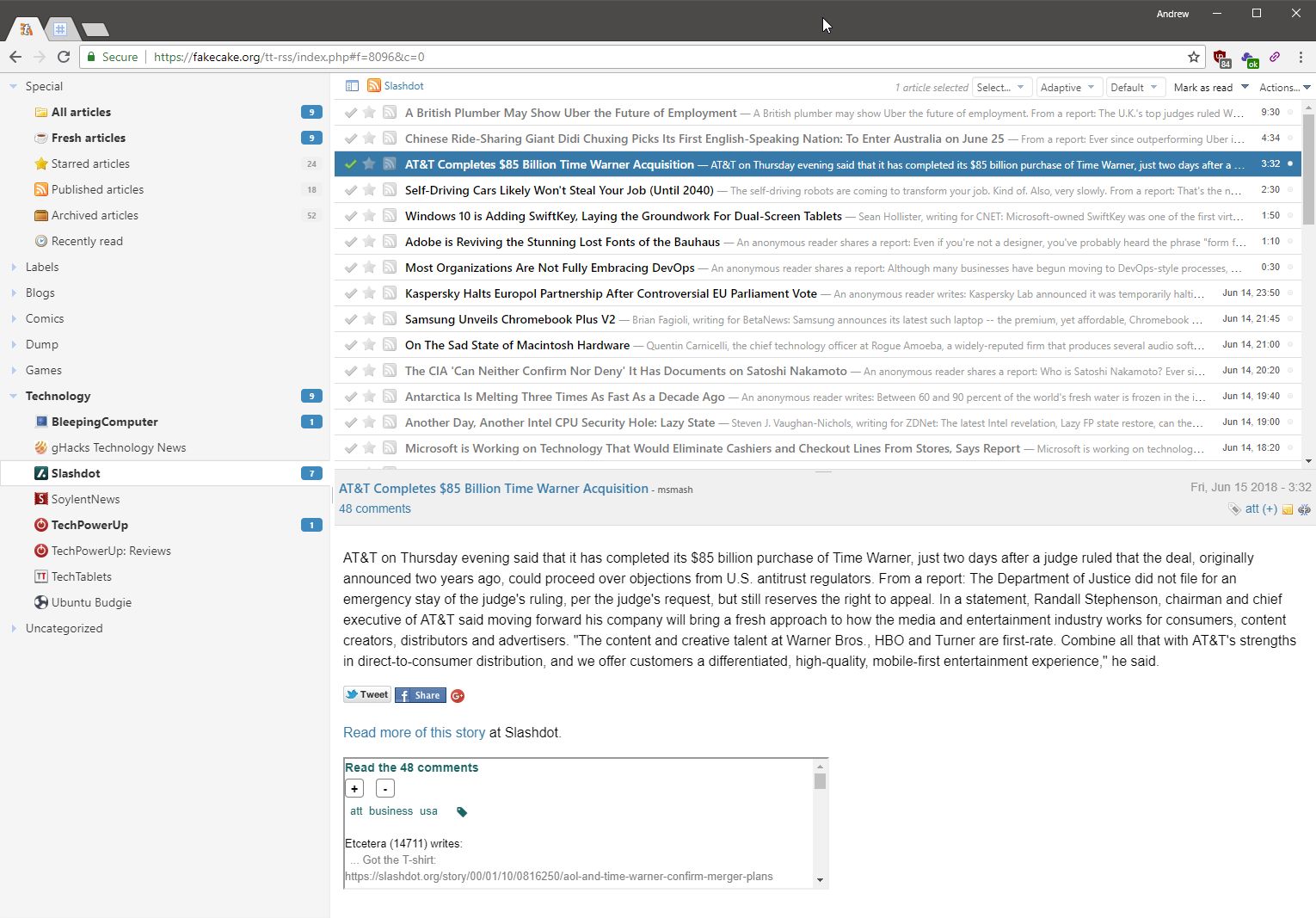 Return to News Aggregators Home Page
---

Click the button to make a donation via flattr. Donations help us to maintain and improve the site. You can also donate via PayPal.


---
Read our complete collection of recommended free and open source software. The collection covers all categories of software.

The software collection forms part of our series of informative articles for Linux enthusiasts. There's tons of in-depth reviews, alternatives to Google, fun things to try, hardware, free programming books and tutorials, and much more.