Breaks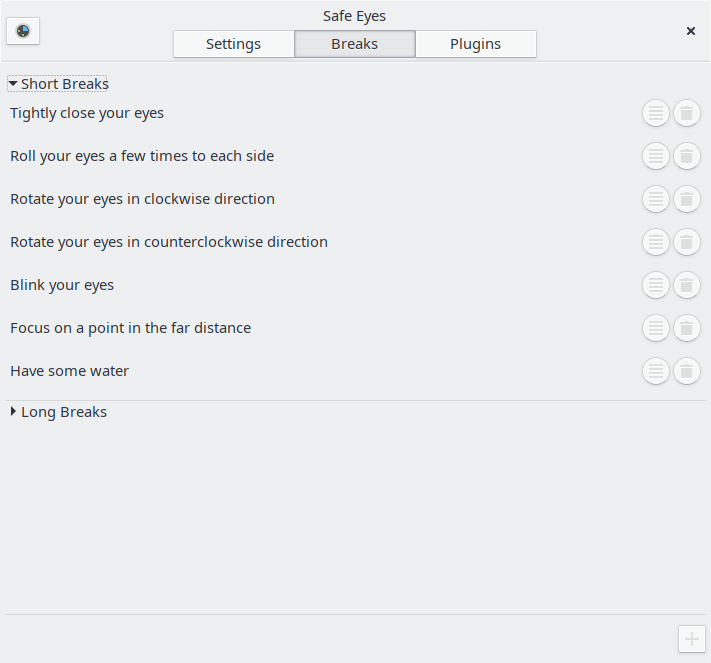 The Breaks tab lists the tasks you are asked to perform. There's seven short tasks, and two long breaks. Safe Eyes skips the next long break if you are idle for a period equal to a break duration.
It's possible to delete all the short breaks.
All the tasks can be changed with various setting such as different break messages, time to wait, duration, and whether plugins should be overridden.
Pages in this article:
Page 1 – Introduction / Installation
Page 2 – In Operation
Page 3 – Settings
Page 4 – Breaks
Page 5 – Plugins
Page 6 – Summary