In Operation
Here's an image of Lucas Chess in action. We're playing against Lc0, one of the strongest open source chess engines.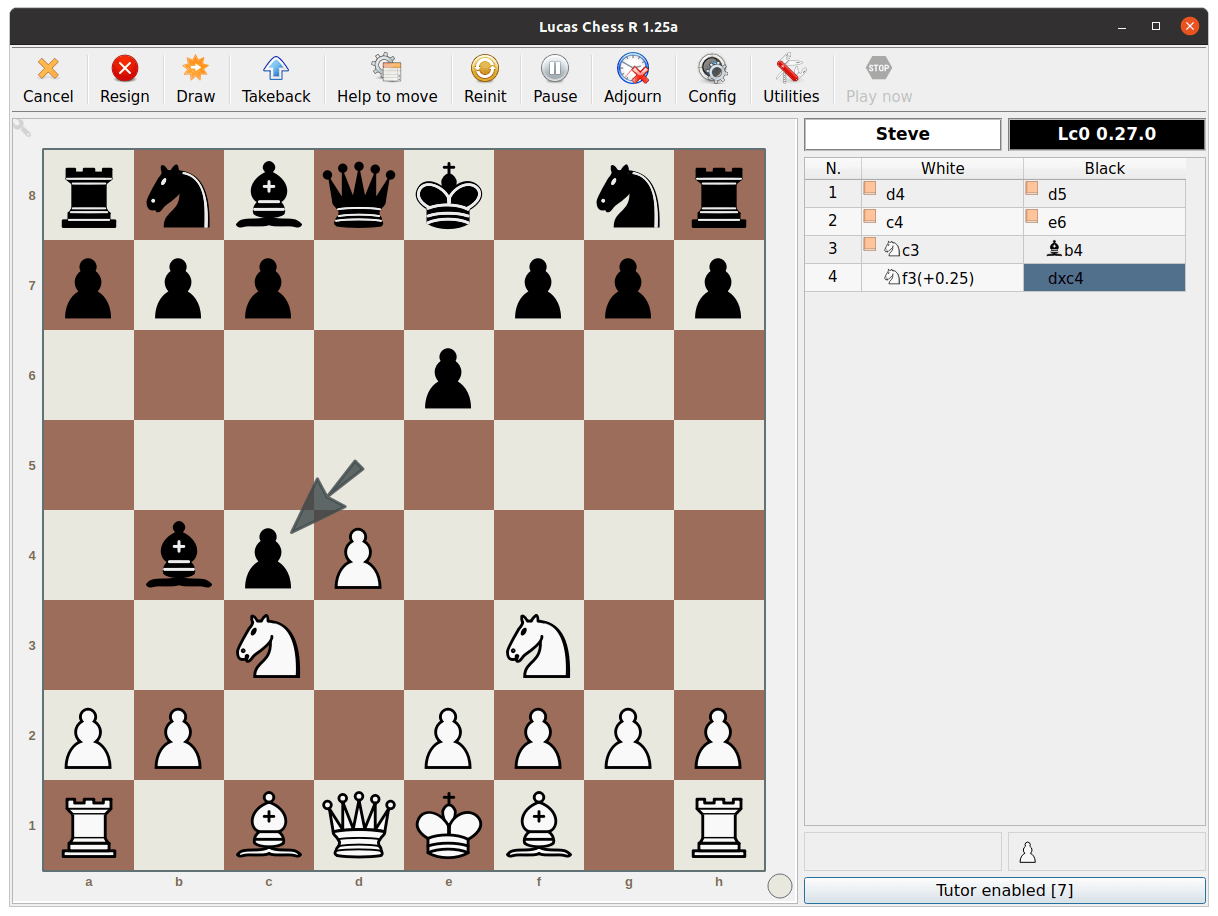 Most of the window space is consumed by the board, but there's also an icon toolbar and a PGN table (you can alter its width, height, font size etc from the Options menu).
In total, the software provides 67 engines and supports any engine that supports Universal Chess Interface (UCI), an open communication protocol that enables chess engines to communicate with user interfaces.
The interface is fairly polished and simple to use although dialog boxes look somewhat untidy with fonts too small.
There's support for digital boards from Certabo, Millennium, Novag Citrine, and Novag UCB.
We like the wide-ranging configuration options particularly the support for themes and a great range of piece sets. There's custom sounds, the ability to create your own game, blindfold chess, and lots more besides.
Next page: Page 3 – Improve Your Game
Pages in this article:
Page 1 – Introduction / Installation
Page 2 – In Operation
Page 3 – Improve Your Game
Page 4 – Summary