JSXC is a real-time xmpp chat application with video calls, file transfer and encrypted communication.
JSXC is easy to set up and easy to use.
This is free and open source software.
Features include:
Federated real-time communication with XMPP.
One-to-one conversation.
Groups – multi-user conversation.
File transfer – send and receive files.
Video calls – no plugin is necessary.
Internationalisation.
Desktop notifications.
End-to-end encrypted two-party communication.
Responsive layout – use JSXC on every device.
Emoticons – express yourself.
Multi-Tab.
Screen sharing – one-to-one.
Supported protocols:

XMPP Core.
XMPP IM.
Off-the-Record Messaging.
Data Forms.
Service Discovery.
Multi-user chat.
Bookmarks.
vcard-temp.
Publish-Subscribe.
Chat State Notifications.
Software Version.
Entity Capabilities.
Bidirectional-streams Over Synchronous HTTP.
URI Scheme Query.
vCard-Based Avatars.
Jingle.
Jingle RTP Sessions.
Message Delivery Receipts.
Delayed Delivery.
XMPP Over BOSH.
Jingle File Transfer.
The /me Command.
Message Carbons.
Stanza Forwarding.
Message Archive Management.
HTTP File Upload.
Website: www.jsxc.org
Support: GitHub Code Repository
Developer:
License: MIT License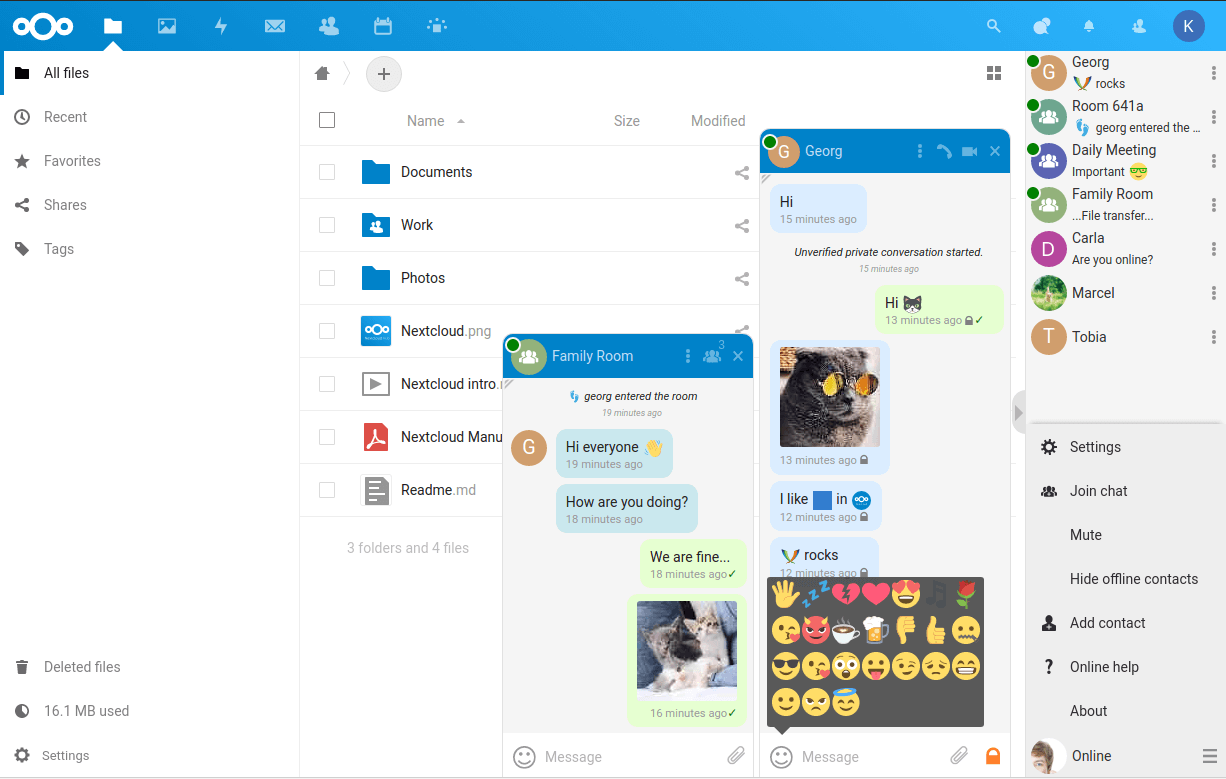 JSXC is written in TypeScript. Learn TypeScript with our recommended free books and free tutorials.
Return to Web-Based XMPP Clients Home Page