Guitar is a Git GUI client powered by Qt 5.
The software is written in the C++ programming language.
Guitar is free and open source software.
Features include:
Fast startup.
GPG signatures are (almost) fully supported.
Dark theme.
Log and Graph.
Diff view.
Proxy support.
Cross-platform support – runs under Linux, Raspbian (official distribution for the Raspberry Pi series of devices), macOS, and Windows.
Internationalization support – besides English, there are translations for Chinese (Simplified), Japanese, and Russian.
Website: github.com/soramimi/Guitar
Support: Main page (in Japanese)
Developer: S. Fuchita and contributors
License: GNU General Public License v2.0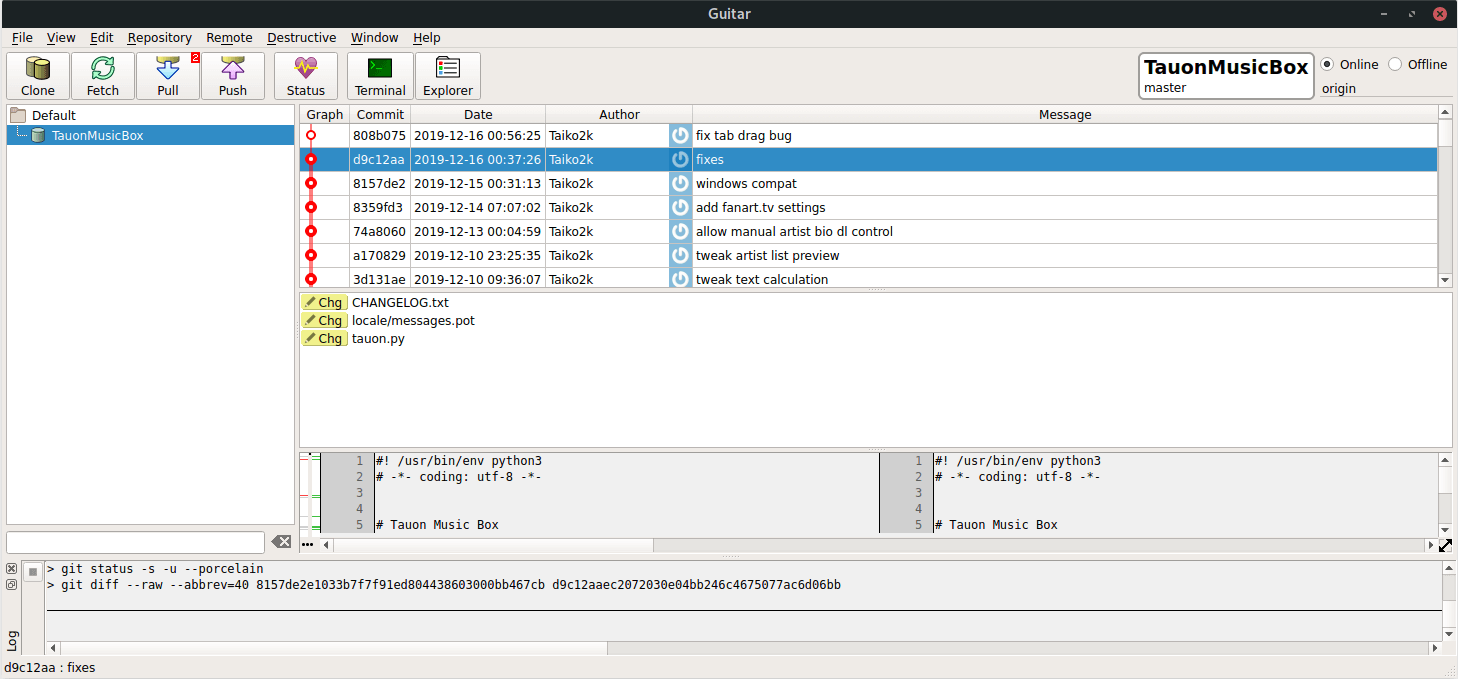 Learn C++ with our recommended free books and free tutorials.
Return to Git Clients Home Page
---