Remarkable is a powerful Markdown editor.
Markdown is a simple markup language that enables you to write text just as complex as using standard office software, but with much less clutter. Remove unnecessary markup and styling from your writing process.
This program is available for Linux. A Windows version was planned but has not been released.
Remarkable is free and open source software.
Features include:
Highly customizable.
Live preview – see your changes as you make them! There is no need to export first to check your syntax. This is accompanied with synchronized scrolling.
Syntax highlighting.
GitHub Flavored Markdown support – simple, easy to learn syntax with features like checklists, highlighting, links, images and more.
Export to PDF and HTML (plain and styled options are available for each).
MathJax support – render beautiful, rich documents with advanced formatting.
Dialogs for adding images, links and tables.
Night mode.
Full screen mode.
Styles – choose from Dark, Foghorn, GitHub (default), Handwritten, Markdown, Metro Vibes, Metro Vibes Dark, Modern, Screen, Solarized Dark, and Solarized Light.
Custom CSS – style your markdown documents.
Keyboard shortcuts.
Website: remarkableapp.github.io
Support: GitHub Code Repository
Developer: Jamie McGowan
License: MIT License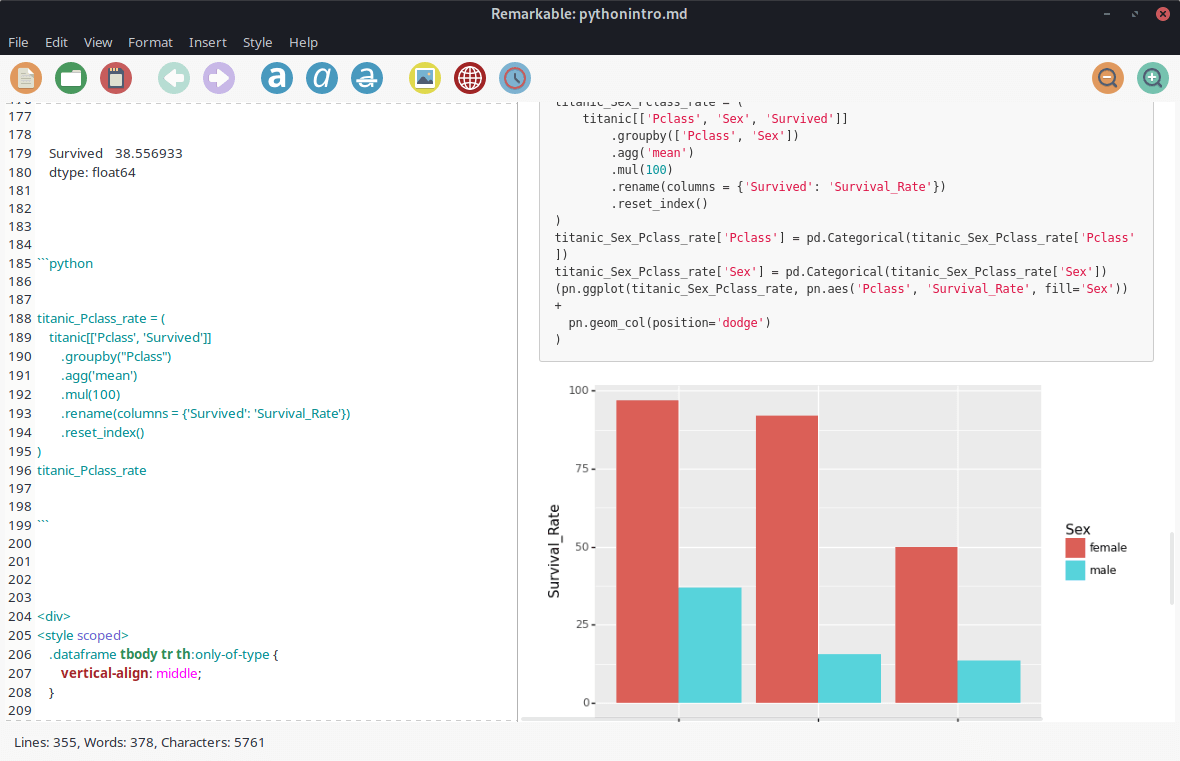 Remarkable is written in Python. Learn Python with our recommended free books and free tutorials.
Return to Markdown Editors Home Page