PyRoom is a full-screen writing program, i.e. a full-screen text editor with the purpose of isolating the user from the operating system and other applications. This editor is designed to stay out your way – and keeps other things out of your way, too.
As a fullscreen editor without buttons, widgets, formatting options, menus and with only the minimum of required dialog windows, it doesn't have any distractions and lets you focus on writing and only writing.
PyRoom is free and open source software.
Features include:
Very specialized feature set. Most features are hidden from the main interface, not cluttering your workspace with buttons and menus and statistics.
Full screen.
No visual clutter.
Work on multiple documents at once (main text, outline, etc).
Multi-monitor support.
Control PyRoom via keyboard shortcuts.
Autosave your work.
Check wordcounts on keypress.
Choose from preconfigured designs or create your own color scheme.
Allow indenting of paragraph beginnings
Further customize visual appearance and whitespace (line spacing, border, padding…).
Keyboard oriented.
Configurable.
Internationalization support.
Website: pyroom.org
Support: Mailing List
Developer: Adam Rooke, Bruno Bord, Caio Alonso, Florian Heinle, Peter Frost, Marc Carson, Nathan Haines
License: GNU General Public License Version 3.0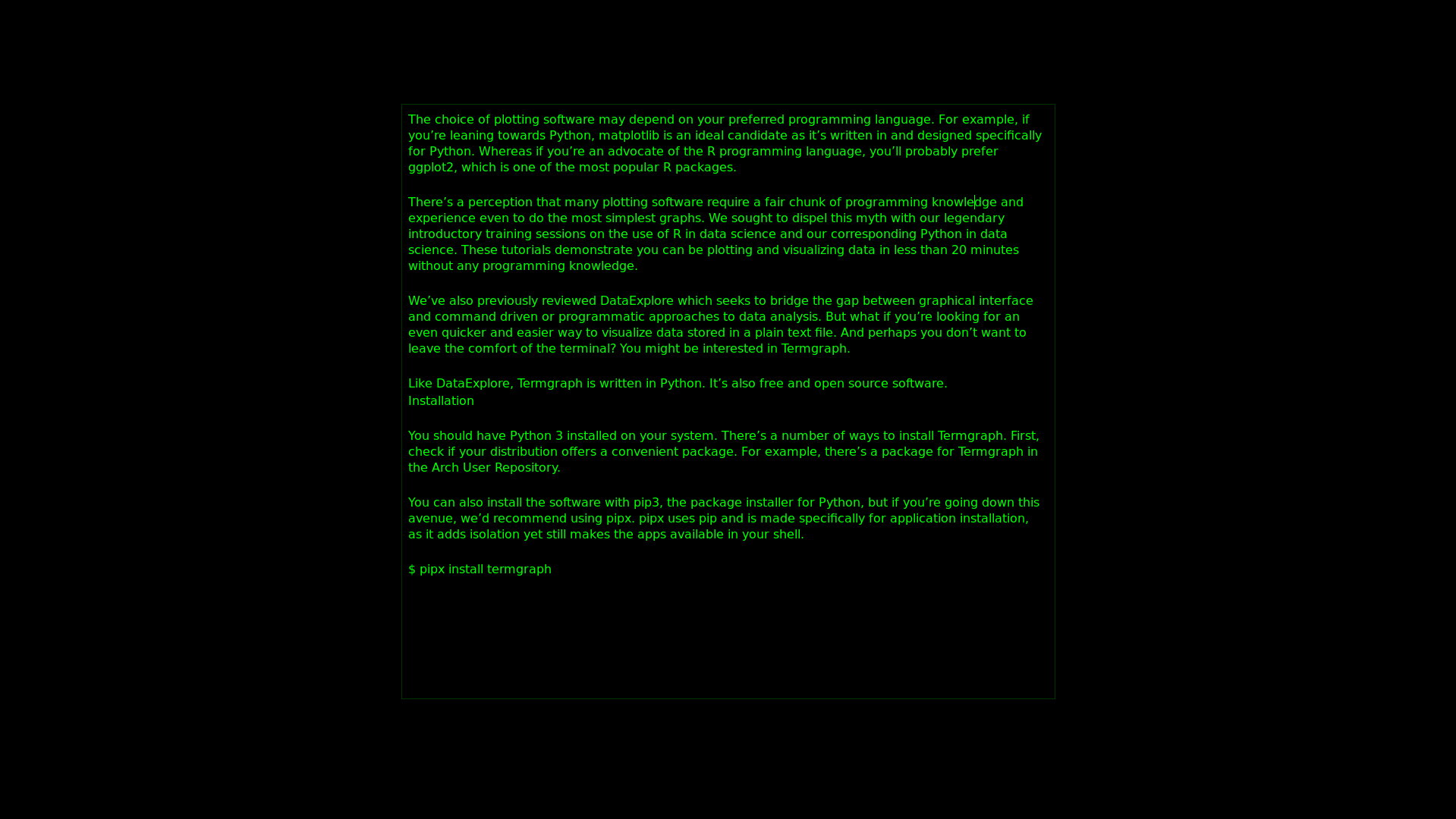 PyRoom is written in Python. Learn Python with our recommended free books and free tutorials.
Return to Distraction Free Tools Home Page