Last Updated on September 1, 2020
Other Features
Sidebar
You can access the sidebar from any pane with the hotkey Ctrl + e, or by clicking the three horizontal bar icon.
The sidebar lets you filter podcasts, and select a podcast to listen to.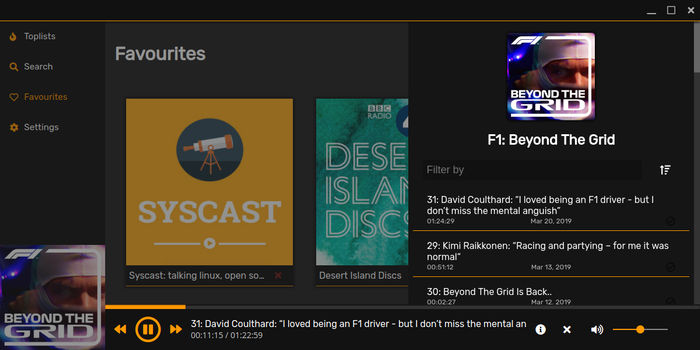 Information
You can access information about a podcast by clicking the i button. Here's the details of a podcast featuring the highly acclaimed comedian Bob Mortimer's music pick on the BBC's Desert Islands Discs. Bob's famous for burning down his house as a child with fireworks, playing the game Theft & Shrubbery, and performing his own dentistry with Fuji IX on a PlayStation gaming chair. One of my heroes!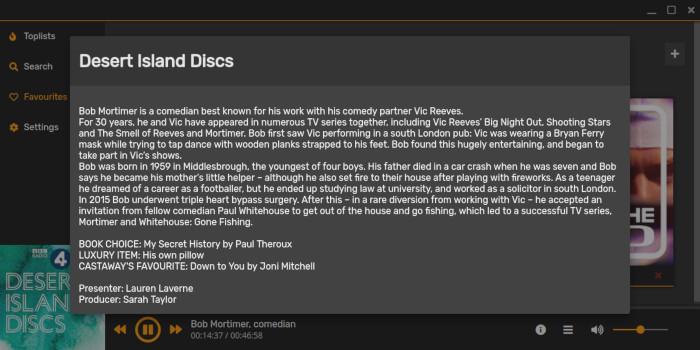 Settings
In the Settings section you can define the default region and the default layout. There's also information about the keyboard hotkeys, and repository information.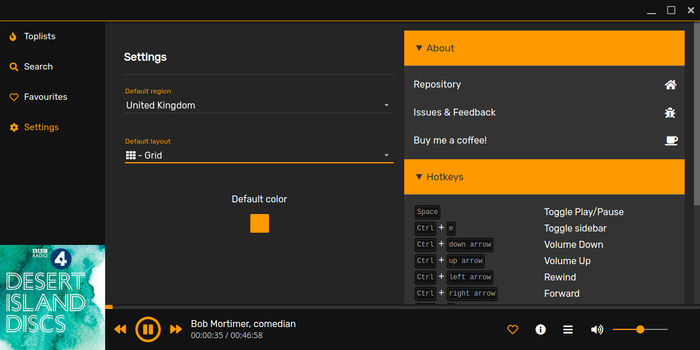 Next page: Page 4 – Memory Comparison
Pages in this article:
Page 1 – Introduction / Installation
Page 2 – In Operation
Page 3 – Other Features
Page 4 – Memory Comparison
Page 5 – Summary