In Operation
Here's a search performed with LyricPad. The search results are displayed in the left pane, with the lyrics on the right pane. The interface is clean and uncluttered.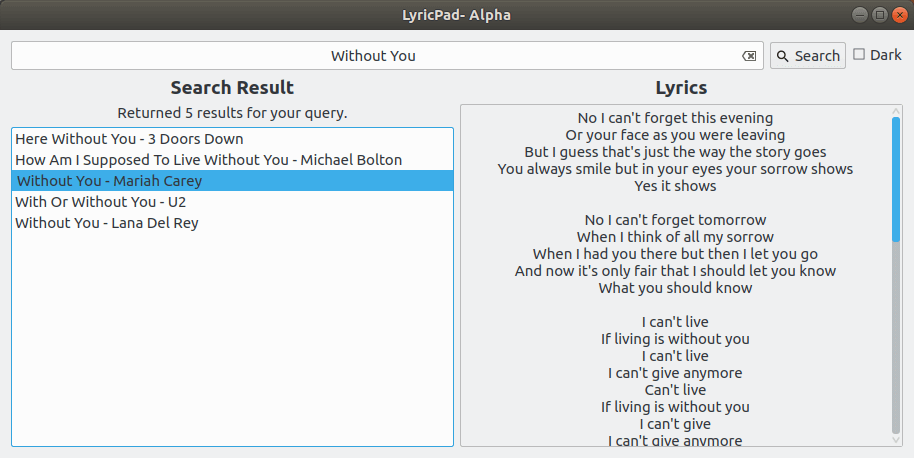 There's a dark theme which is much friendlier on the eyes. Both themes use the BreezeDark stylesheet, created by Colin Duquesnoy. This is originally a fork of QDarkStyleSheet, and is based on Breeze / BreezeDark color scheme.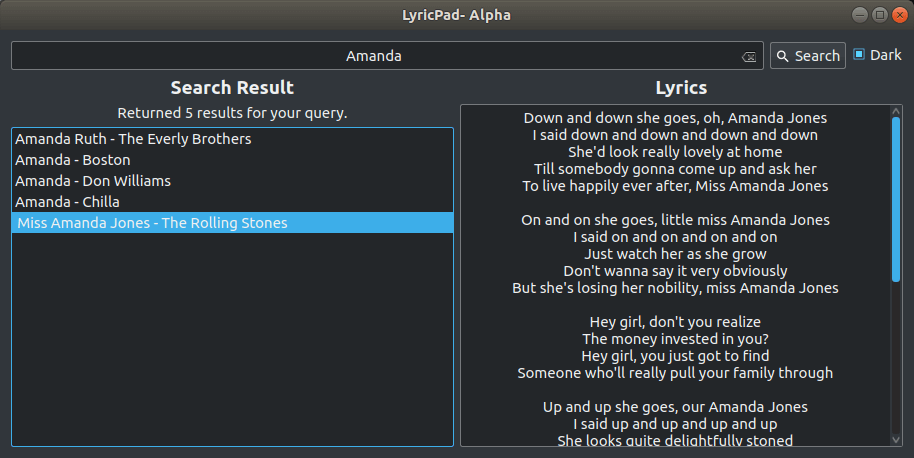 The lyrics can be copied to the clipboard (including with the Ctrl-A keyboard shortcut).
Pages in this article:
Page 1 – Introduction / Installation
Page 2 – In Operation
Page 3 – Summary