Diagrams lets you draw the cloud system architecture in Python code.
It was born for prototyping a new system architecture without any design tools. You can also describe or visualize the existing system architecture as well.
Diagram as Code allows you to track the architecture diagram changes in any version control system. It uses Graphviz to render the diagram.
Features include:
Supports main major providers including: AWS, Azure, GCP, Kubernetes, Alibaba Cloud, Oracle Cloud etc.
Supports On-Premise nodes, SaaS and major Programming frameworks and languages.
Track the architecture diagram changes in any version control system.
Cross-platform support – runs under Linux, macOS, and Windows.
Website: diagrams.mingrammer.com
Support: GitHub Code Repository
Developer: MinJae Kwon and many contributors
License: MIT License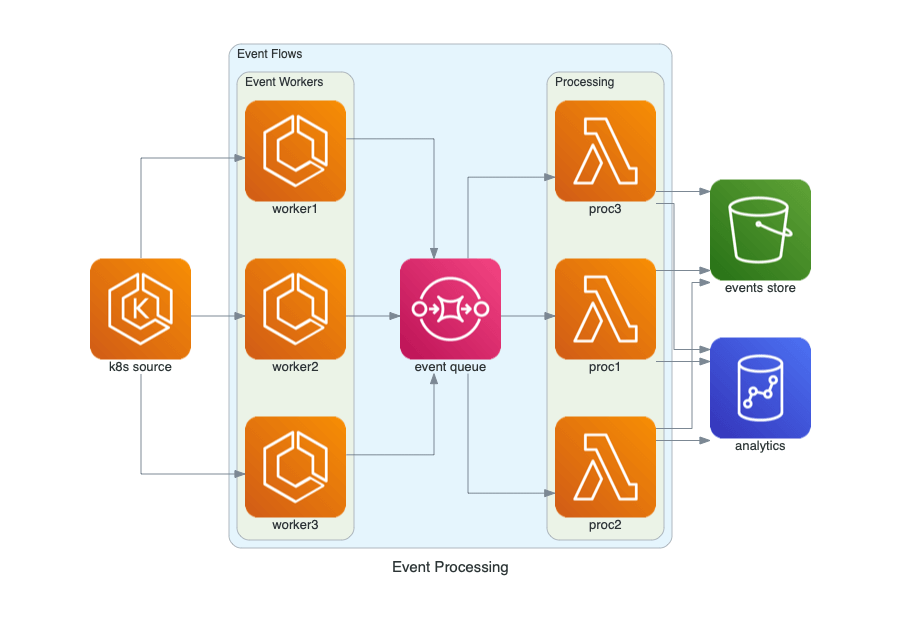 Diagrams is written in Python. Learn Python with our recommended free books and free tutorials.
Return to Python Visualization Packages Home Page
Read our complete collection of recommended free and open source software. The collection covers all categories of software.

The software collection forms part of our series of informative articles for Linux enthusiasts. There's tons of in-depth reviews, alternatives to Google, fun things to try, hardware, free programming books and tutorials, and much more.