ChessX is a chess database application.
With ChessX you can operate on your collection of chess games in many ways: browse, edit, add, organize, analyze, etc.
ChessX is free and open source software.
Features include:
Load and save PGN files.
Work with multiple databases simultaneously.
Browse games, including variations.
Enter moves, variations, comments.
Setup board, copy/paste FEN.
Search header (click on columns in GameList header).
Display opening tree for current position.
Analyze using UCI and Winboard/Xboard Chess engines.
Training mode (next move is hidden).
Integrated Stockfish engine.
Lichess Opening Databases.
Nalimov and Syzgy Tablebases.
Play Online on Free Internet Chess Server (FICS).
Read support for Scid binary database (*.si4)
Cross-platform support – runs under Linux, Mac OS X, and Windows.
Website: chessx.sourceforge.io
Support: SourceForge Project Page, GitHub Code Repository
Developer: Jens Nissen
License: GNU General Public License version 2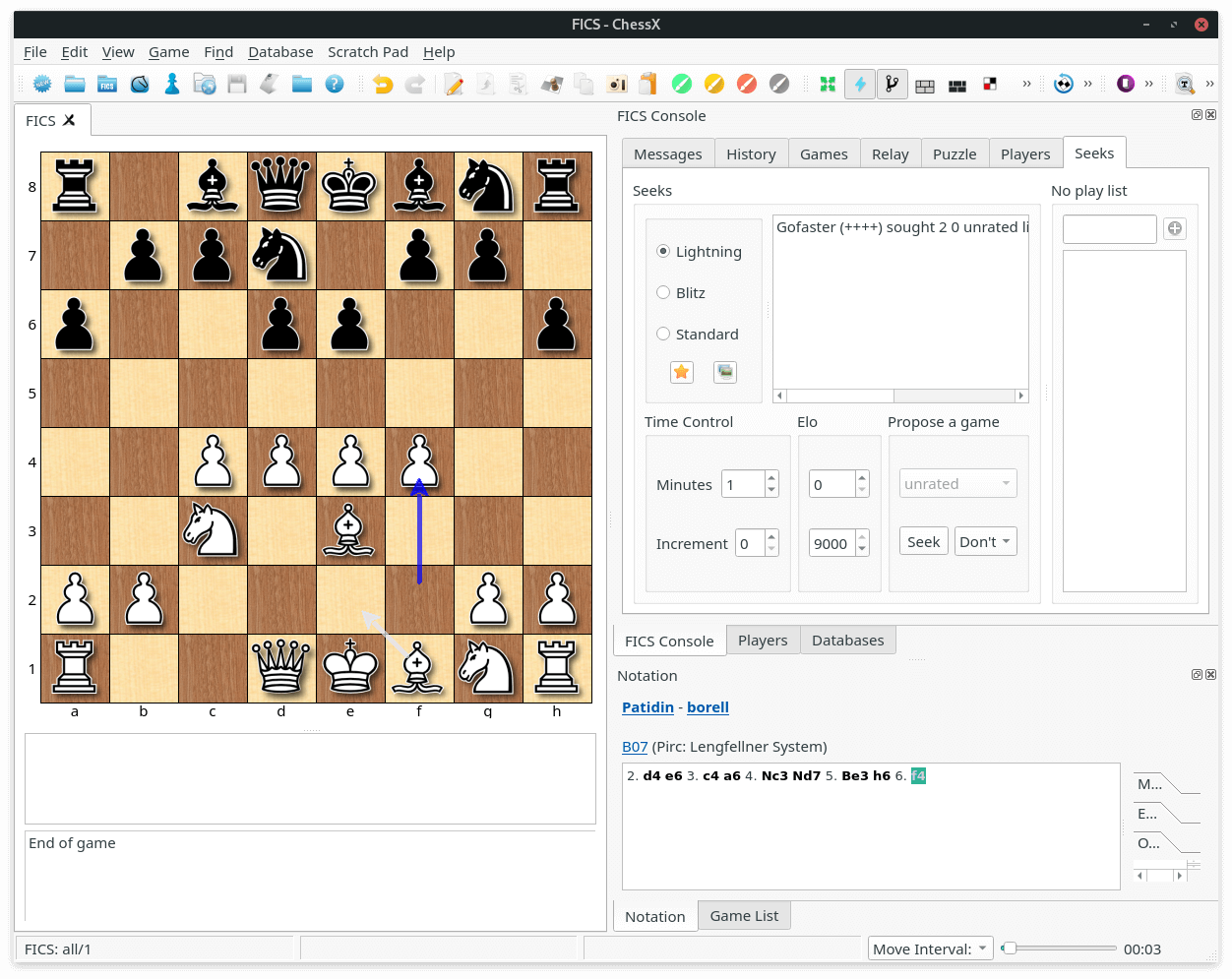 ChessX is written in C++. Learn C++ with our recommended free books and free tutorials.
Return to Chess Home Page | FICS Chess Clients Home Page
---