19. Irixium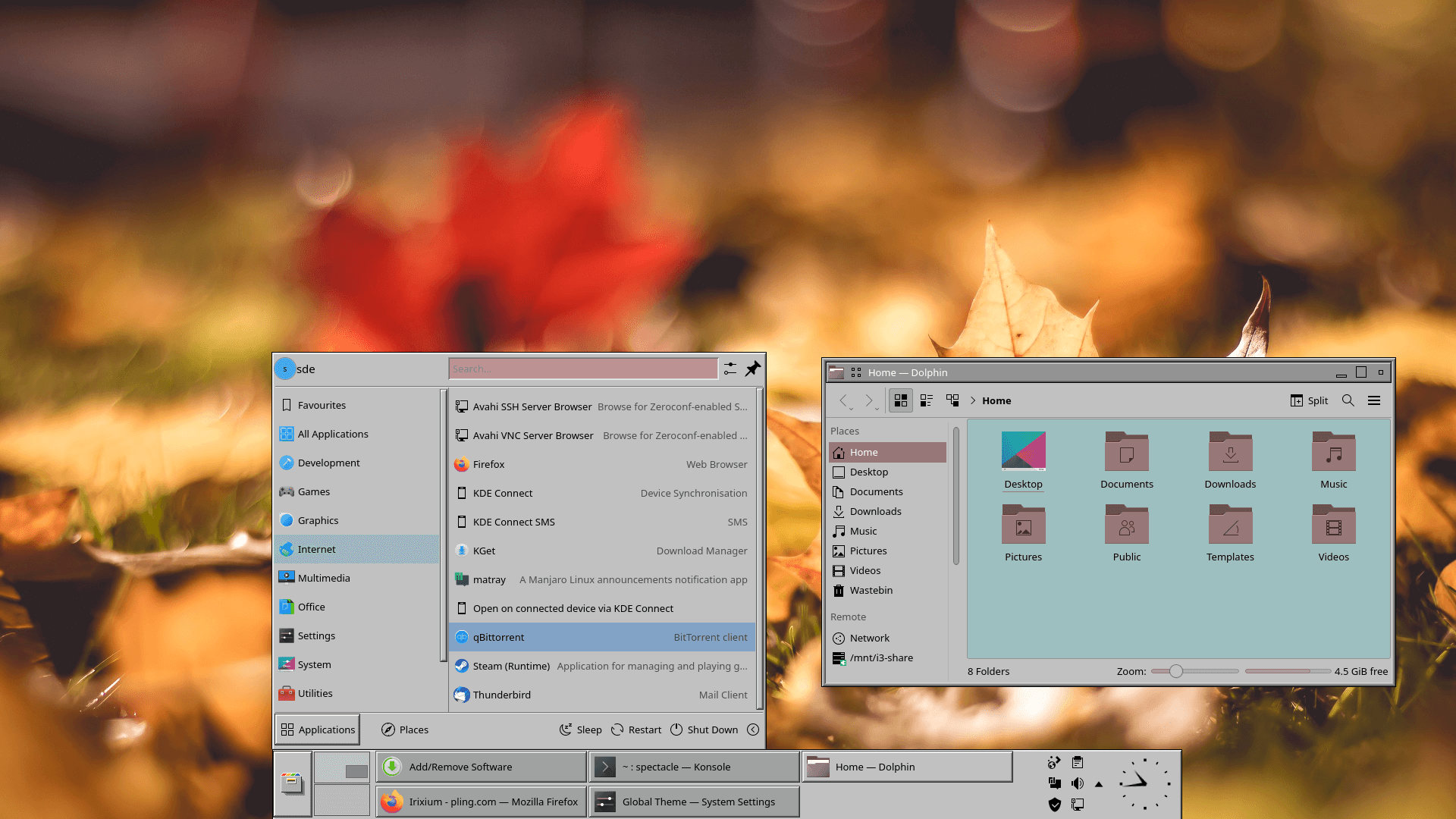 Irixium brings the appearance of IRIX to the Plasma desktop. By modern standards it feels positively clunky. But if you hanker after the good old days, maybe it's up your street.
In case you didn't know, IRIX is a discontinued operating system developed by Silicon Graphics (SGI) to run on the company's proprietary MIPS workstations and servers.
---
20. ChromeOS kde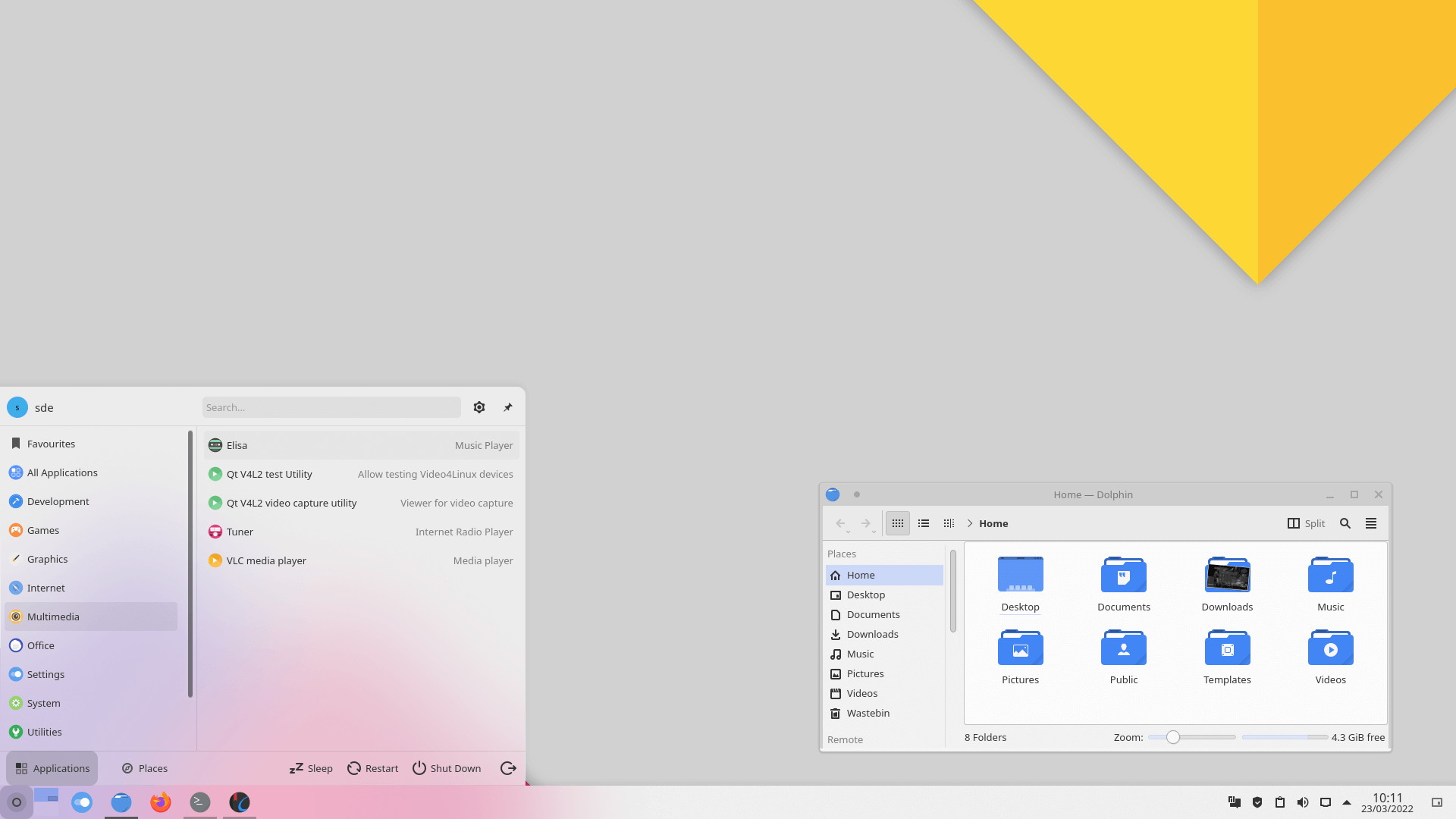 ChromeOS kde is a material Design theme for KDE Plasma desktop. The image shows the light variant.
This theme is published under the GNU General Public License version 3.
---
21. WhiteSur Dark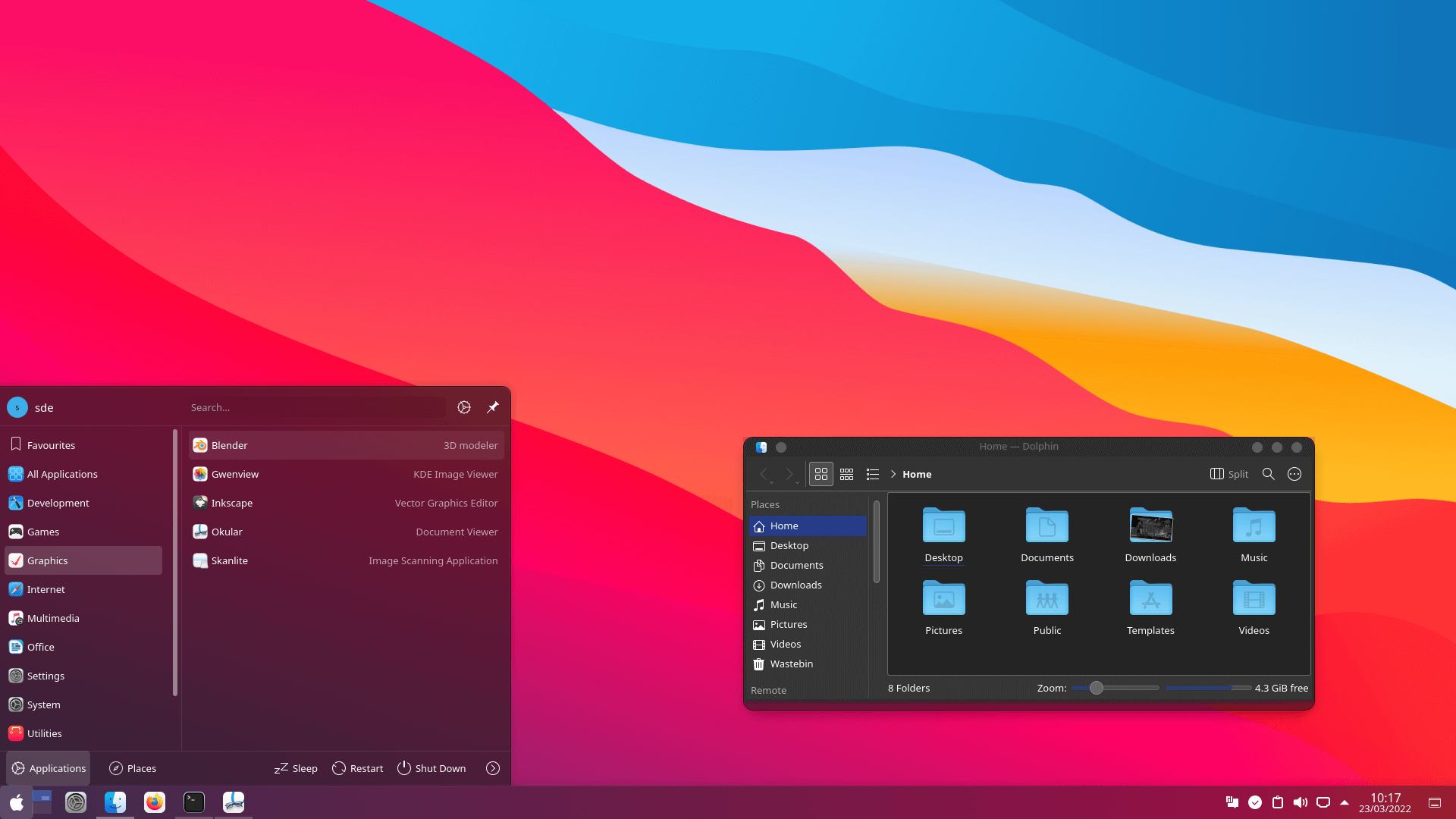 This is another macOS like theme for Plasma. In our opinion it has the edge on McMojavae.
---
22. McMojavae Plasma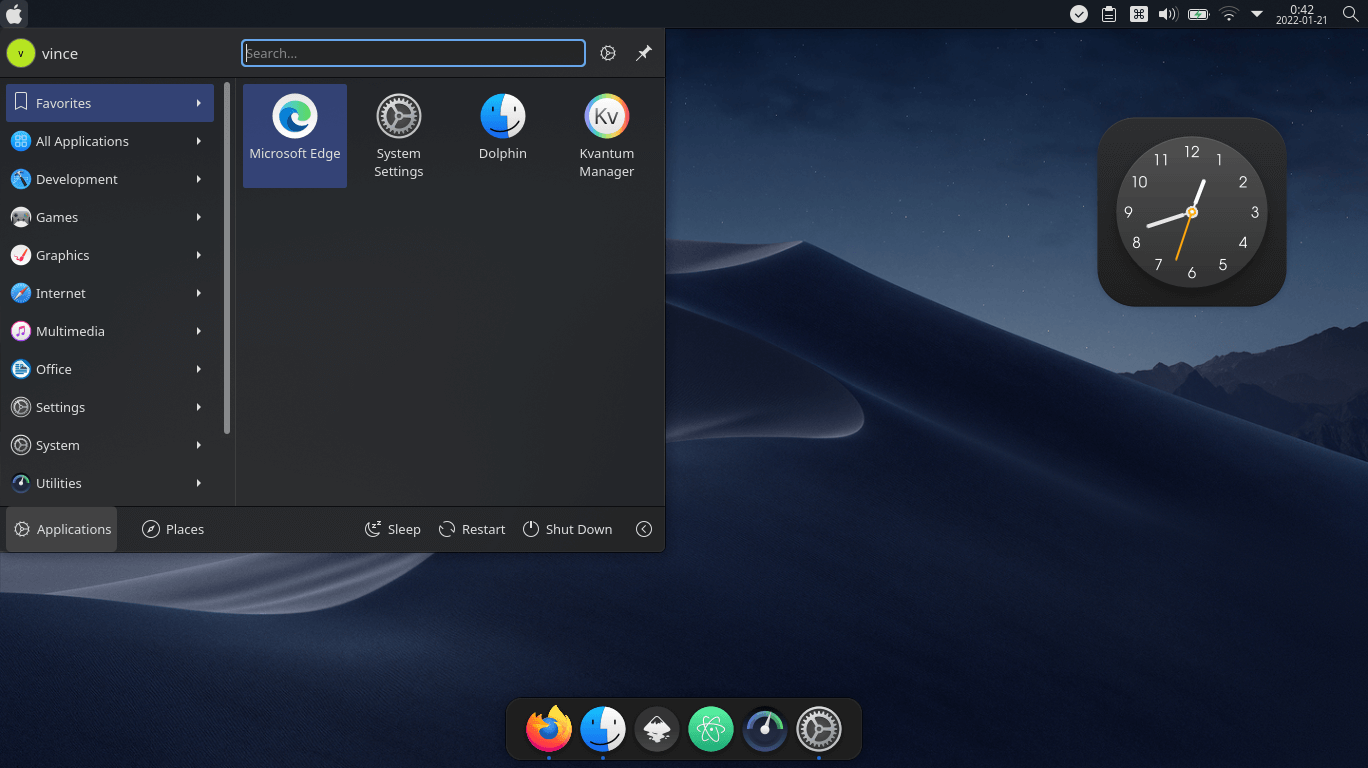 McMojave KDE is a Mac OS X Mojave like theme for Plasma. We are big fans of this theme but that Apple icon might just be a step too far for some Linux users.
---
23. W11OS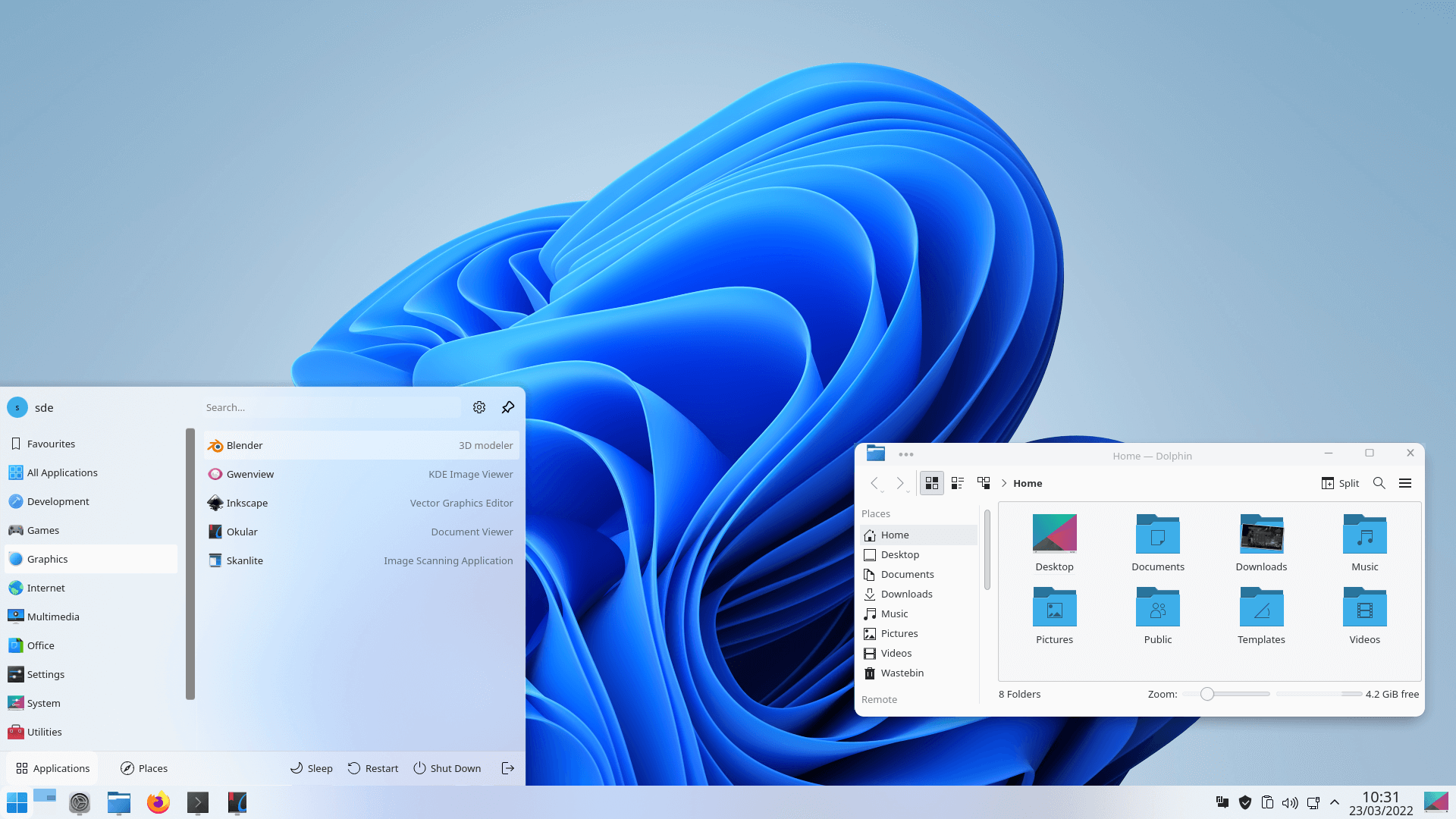 Do you really want your beautfiul and elegant KDE desktop to have the appearance of Windows 11?
Here's the light version. We are definitely not going to use this theme as our default. Ever! But maybe you want to play a prank on a friend?
---
24. We10XOS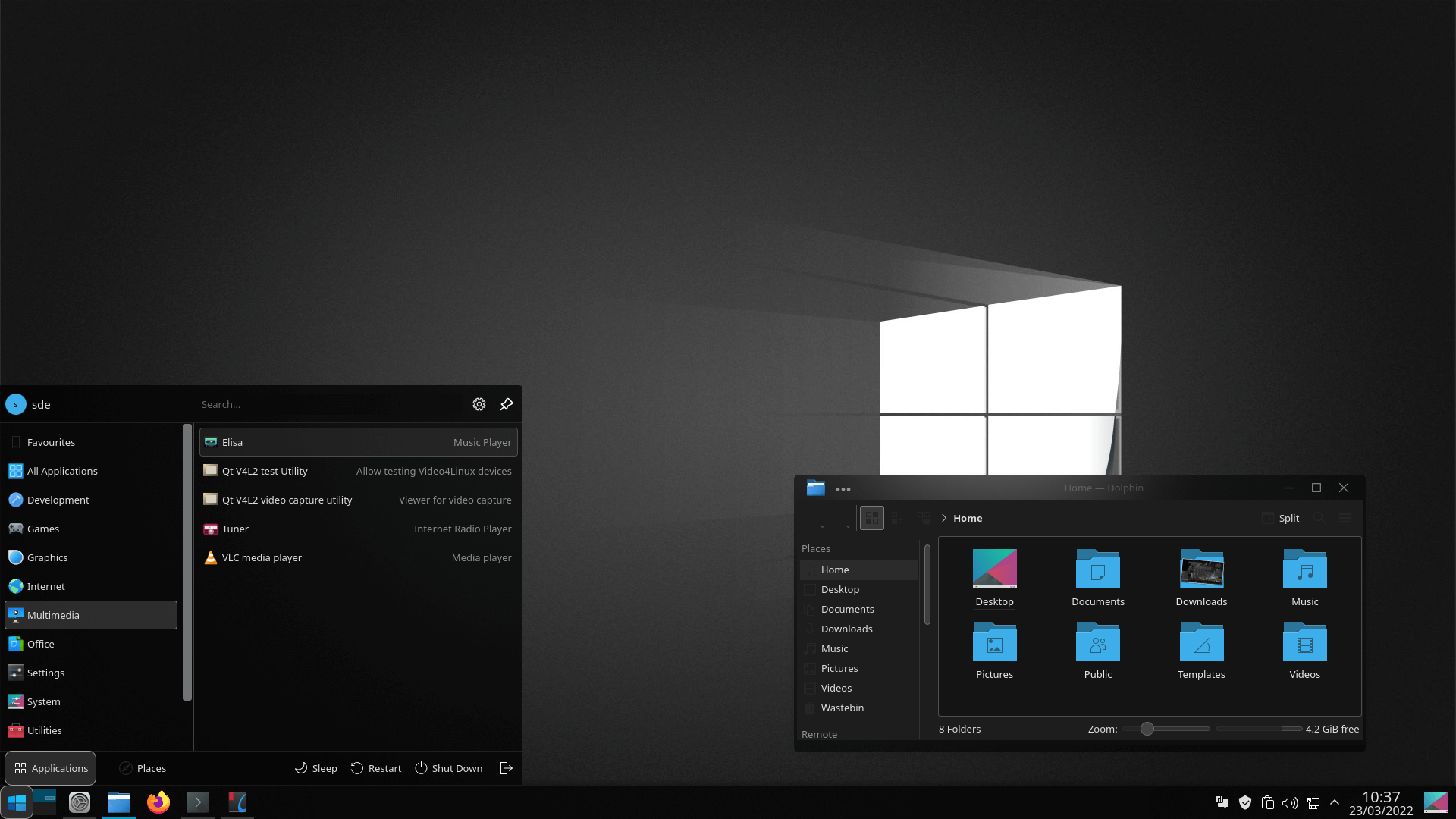 We're showing the dark theme. We've put this theme last. There's a reason why, but we're not telling 🙂
---
There are many other KDE themes available, and we're bound to have missed some people's favourites. This might be because we have different tastes, or that the theme hasn't yet made it to the current release of KDE. Notable examples include Helium and Nilium.
Pages in this article:
Page 1 – Introduction / Awesome Themes
Page 2 – More Awesome Themes
Page 3 – Yet more…
Page 4 – Mimic other operating systems