DSP Effects
The app offers DSP effects including parametric or graphical equalizer, compressor, surround sound, crossfeeder, crossfader, temp, pitch and more.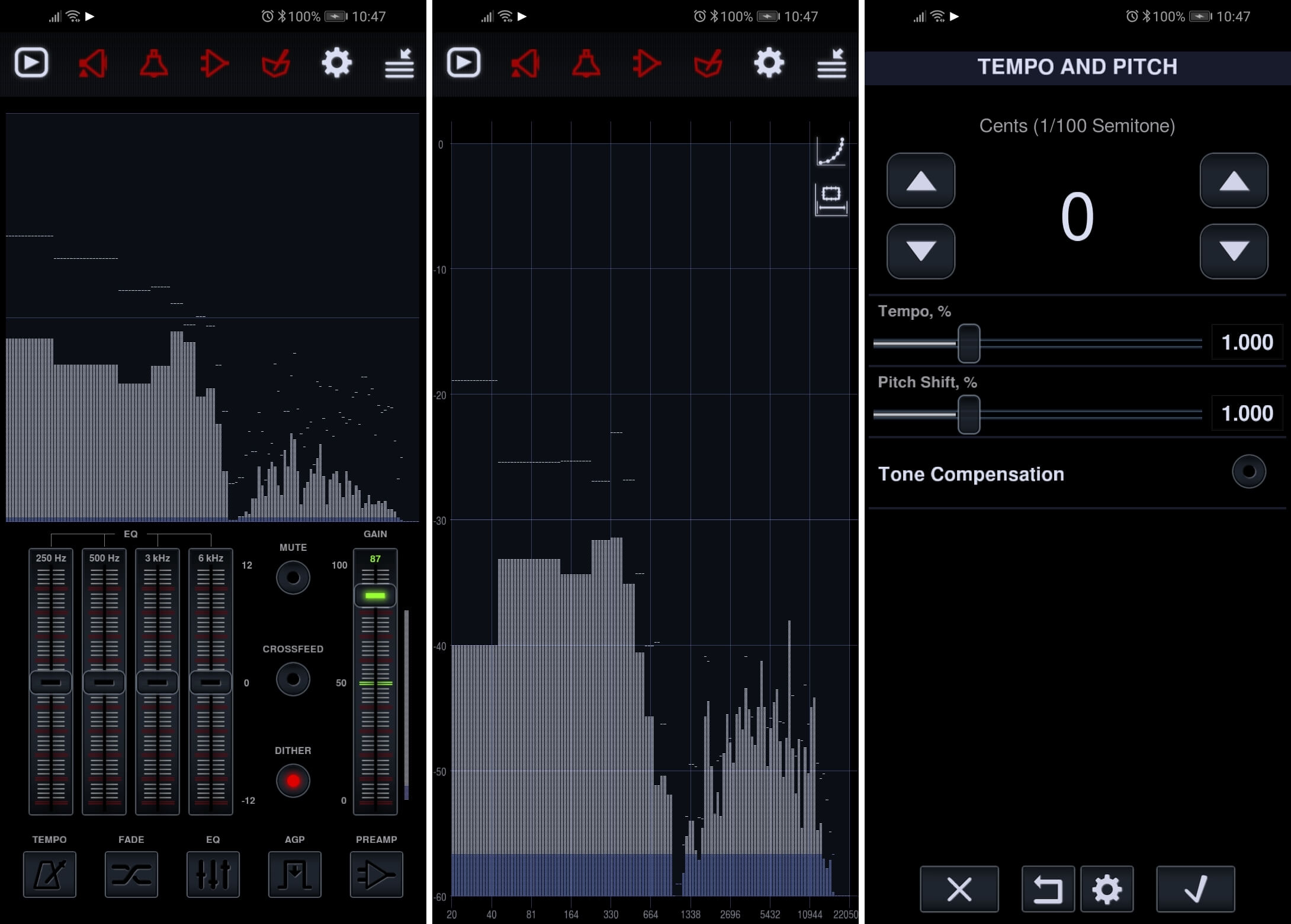 The image below shows the DSP effects that are available. As the centre image shows, you can increase the number of bands (4-60 bands are available). Besides parametric, there's also a graphic EQ mode with 21 common presets.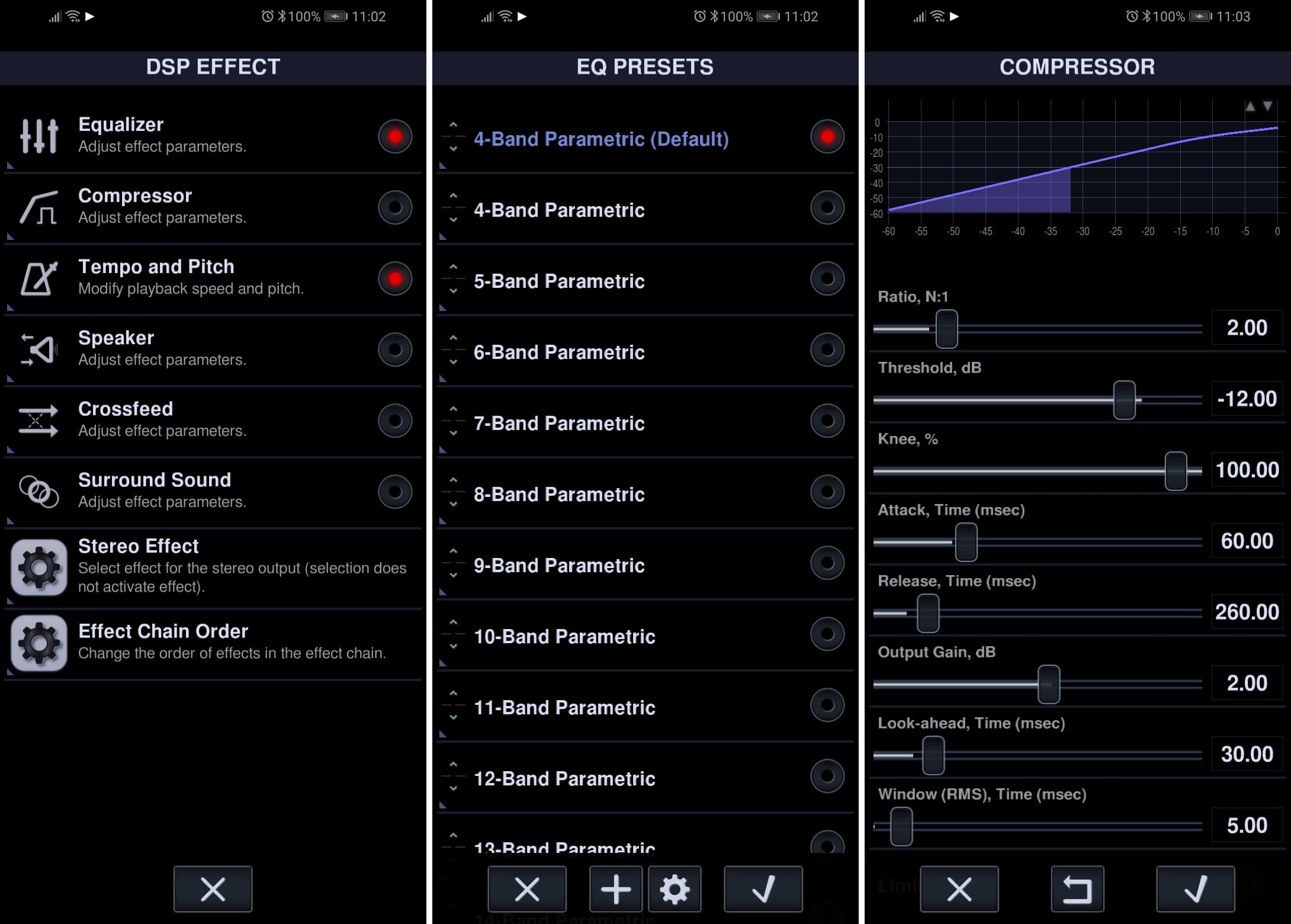 There are so many DSP effects available. This is only a taster.
Pages in this article:
Page 1 – Introduction
Page 2 – In Operation
Page 3 – Streaming media
Page 4 – DSP Effects
Page 5 – Summary