In Operation
Let's take a moment to look at the interface. The developer claims the app offers a sophisticated user interface with advanced options and controls.
There's a top panel with some red icons (4 in portrait, 5 in landscape). These red icons offer connection access, wake-up timer, replay gain, lyrics, and sleep timer.
The white icons offer access to the graphic equalizer/visualization, search, settings (of which there are tons), and the various modes.
The sleep timer and search icons are only displayed in landscape mode on our Android phones.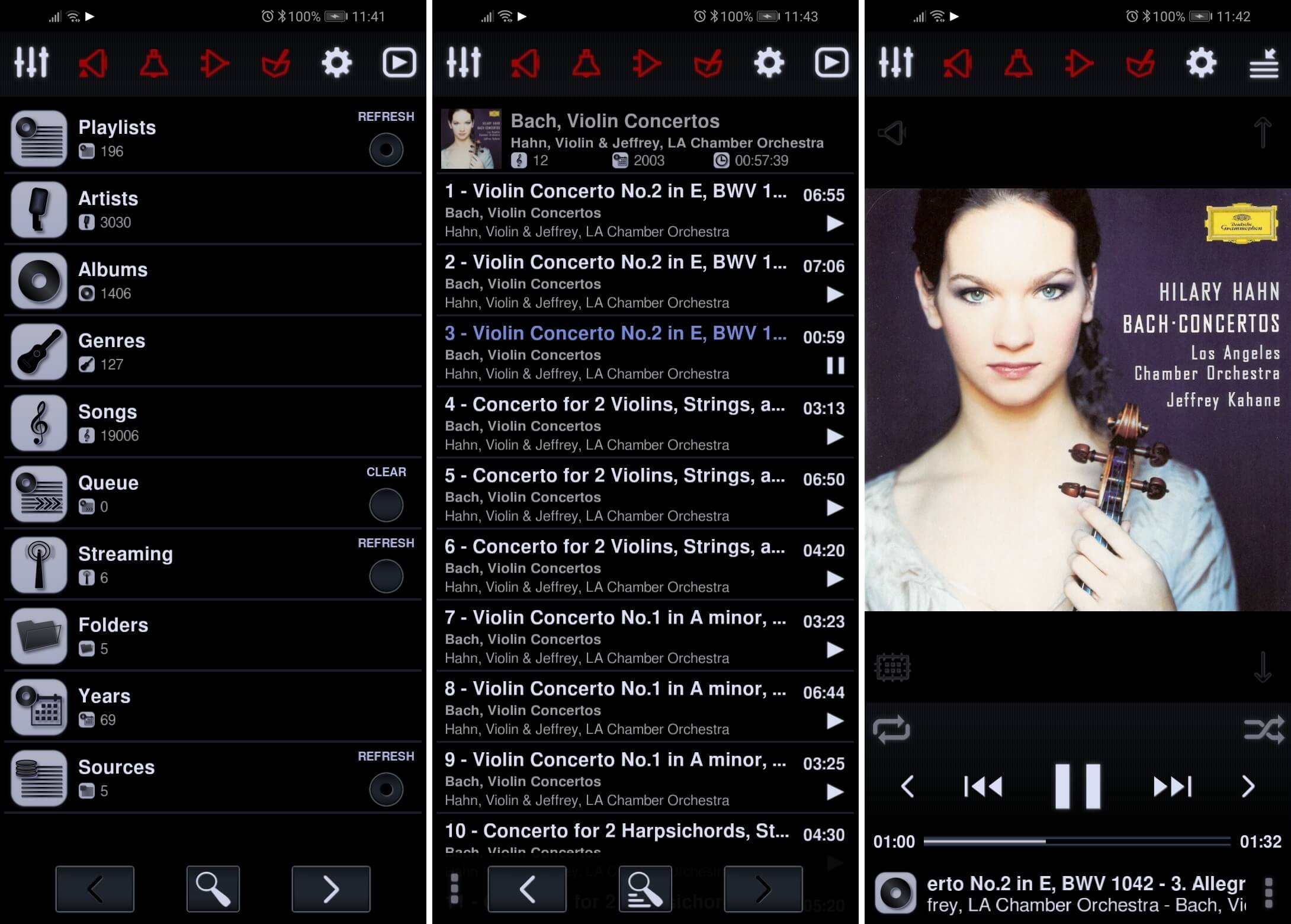 The first image also illustrates the various ways to access your music collection. Playlist implementation is very good. Besides playlists, you can access your music selection by artist, album, genre, and by year. There's also a complete song listing.
If your music tags leave something to be desired, and you organize your music collection in folders, you'll appreciate the folders entry, offering an indispensable directory browser.
In the centre image, we're listening to an album. Neutron has found the album art in the directory with the music. It can also extract the image from the metadata of the music file. But there's no option to download album art from the net within the program; you'll need to use a different app if you're missing album art.
The far right image shows an icon has three vertical dots at the bottom left. That's a convenient way to access the various playback modes. The three dots here don't take you to the main menu, but instead toggle music data (including codec used) with a second press revealing more technical information about the track. There's access to standard playback buttons, different playback modes such as shuffle play.
There's a small graphic below the album art which offers access to waveform visualization and more.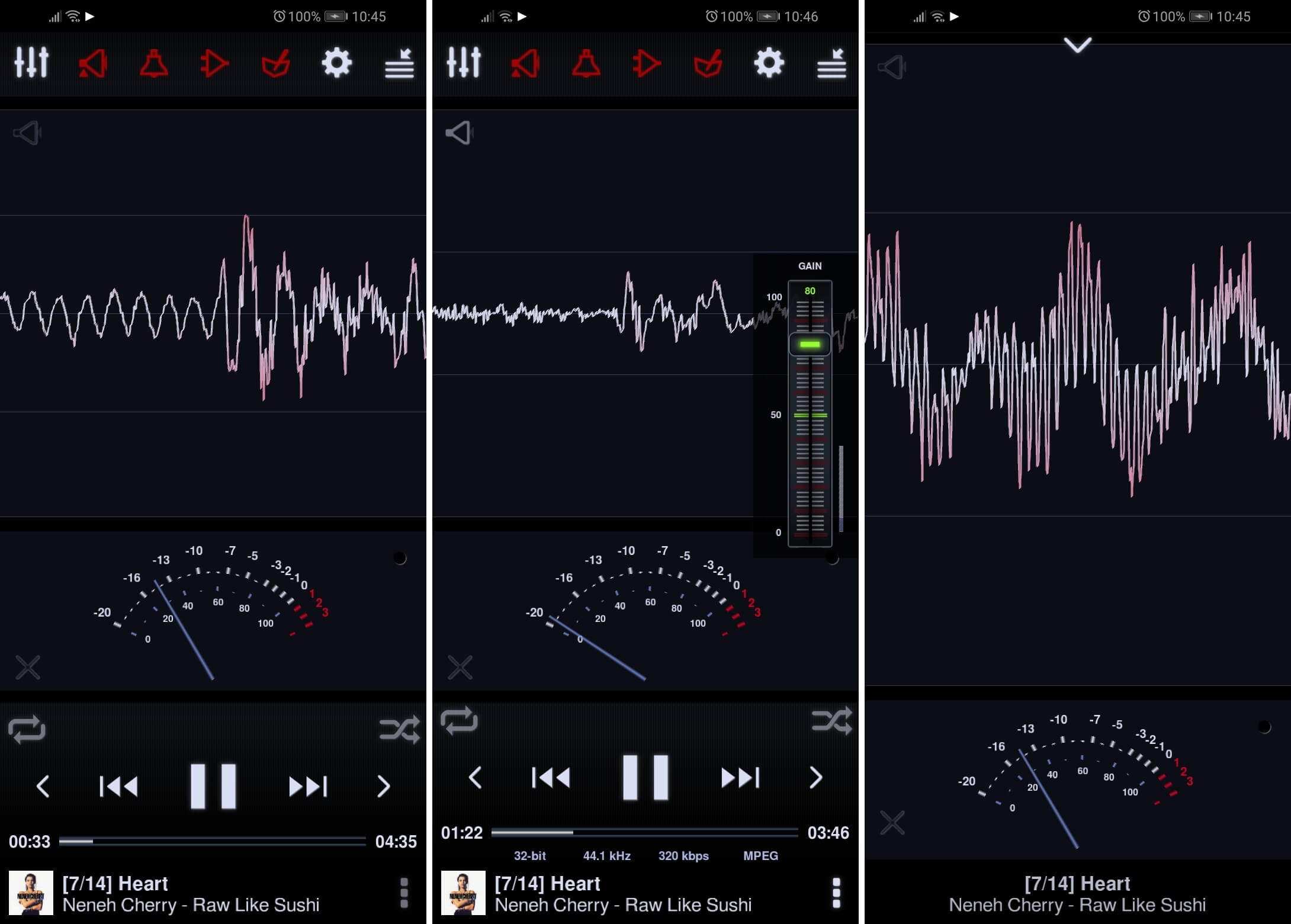 Any competent music player must have gapless playback. Gapless playback is the uninterrupted playback of consecutive audio tracks, such that relative time distances in the original audio source are preserved over track boundaries on playback. It's essential if you listen to classical, electronic music, concept albums, and progressive rock. Gapless playback isn't trivial to implement well. We're pleased to report that Neutron offers excellent gapless playback, better than all the Linux music players we've covered.
Next page: Page 3 – Streaming media
Pages in this article:
Page 1 – Introduction
Page 2 – In Operation
Page 3 – Streaming media
Page 4 – DSP Effects
Page 5 – Summary