In Operation
When you start up Videomass for the first time, the program pops up a wizard which takes you through a couple of steps. The software relies on FFmpeg. The wizard can autodetect that software's location. The wizard also gives you the option to enable the graphical interface for youtube-dl. You have the choice to use youtube-dl already installed, or a local copy provided by Videomass. We went with the former option. The program then needs to be restarted.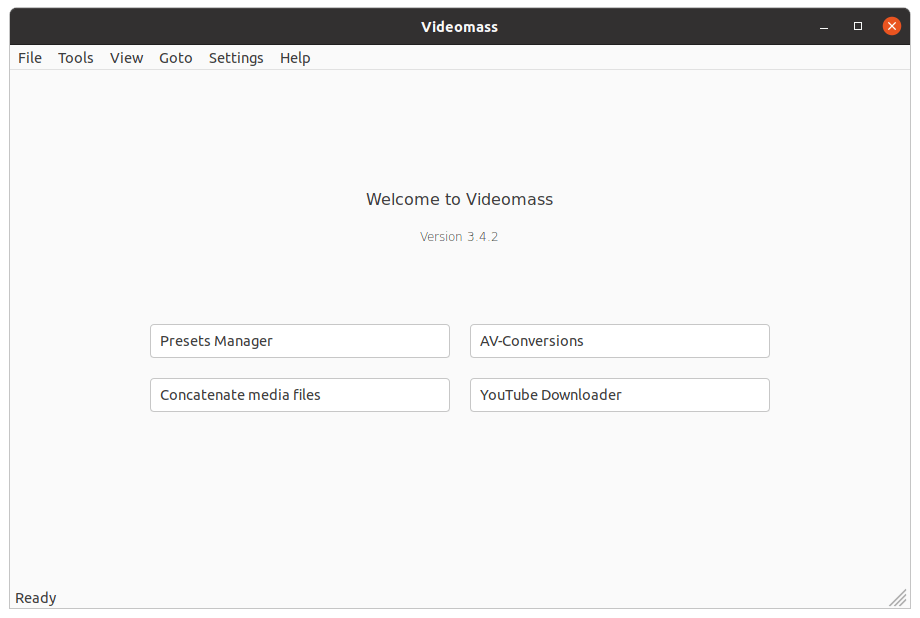 This is the initial screen which lets you access the program's 4 functions:
Presets Manager lets you create, edit and use FFmpeg presets and profiles;
Tools for audio and video conversion;
Concatenate media files;
Graphical frontend for youtube-dl.
We're only considering the program's ability to function as a graphical frontend to youtube-dl, an open-source download manager for video and audio from YouTube and over 1,000 other video hosting websites.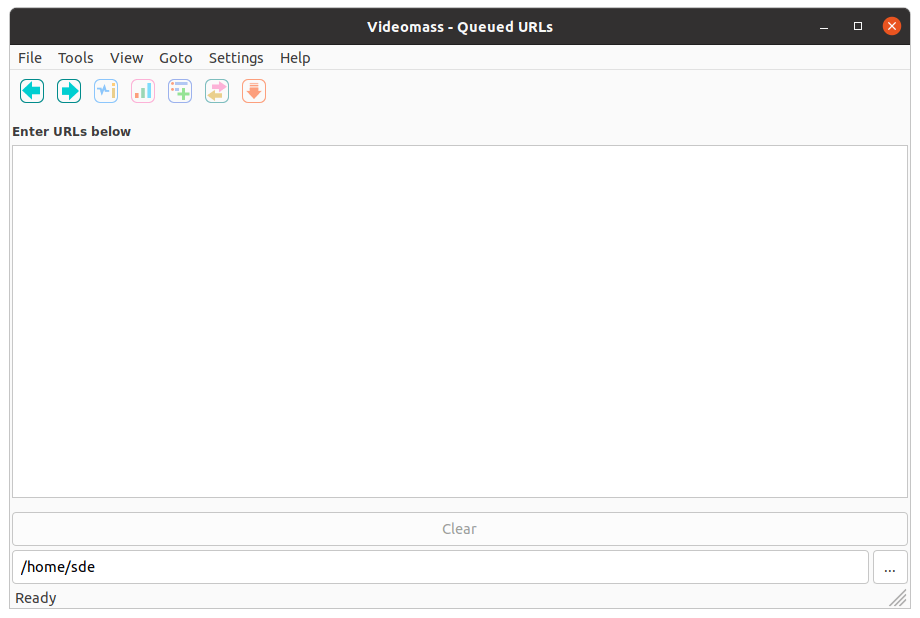 Choosing the graphical frontend for youtube-dl option, you're presented with the window to the left. This lets us add multiple URLs to be queued.
For each video we can download the video and audio combined in the same file, split the video and audio to separate files, or download the audio only (choose from wav, mp3, aac, m4a, vorbis, opus, and flac).
The final download mode offers format code. This is probably the most useful mode as it lets us select a preferred video codec, fps, audio codec, and resolution. That's particularly handy if you want to download a format that your dedicated graphics card or integrated graphics card offers hardware acceleration. For example, if you have a 10th generation Intel CPU, you'll have hardware acceleration for the VP9 and H.264 video codecs (but not AV1). Whereas with an older generation CPU, hardware acceleration may only be available for H.264 (AVC1).
There's other presets including the option to choose between the 'best' or 'worst' quality settings. There's the option to download all videos in a playlist, embed a thumbnail in an audio file, add metadata to a file, write subtitles to videos. There's also the ability to prevent overwriting of files, and to include the video ID.
We're not restricted to downloading multiple URLs from just YouTube. The software supports hundreds of other sites.
Pages in this article:
Page 1 – Introduction / Installation
Page 2 – In Operation
Page 3 – Summary