There's a strict eligibility criteria for inclusion in this series. See the Eligibility Criteria section below.
Pure Writer is a plain text editor. The editor is designed to be minimalistic and tries to help the writer focus on writing content.
The app has a protective mechanism to ensure you never lose your content. It's autosave functionality ensures content is saved every couple of seconds.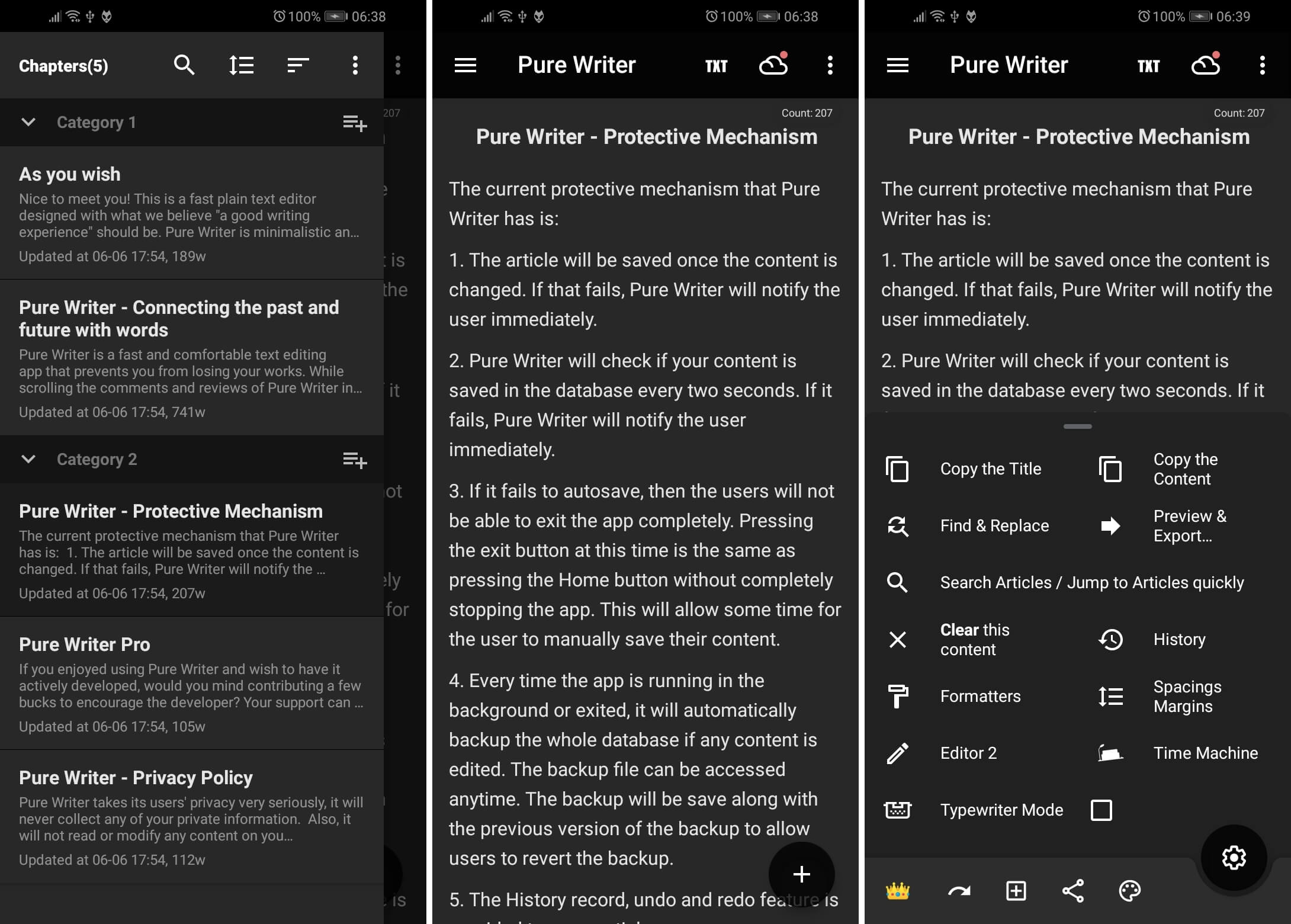 Features include:
Markdown support.
Line and paragraph spacing.
Smooth scrolling.
Swipe-to-collapse keyboard.
Encrypt work with your fingerprint.
Share your content with other apps.
History record, undo and redo – ensures you'll never lose your work.
Typewriter mode.
Find and replace.
Emoji support.
Pure Writer is a versatile text editor that offers a well developed protective mechanism that has backup and cloud backup at its heart.
There is a pro version available which isn't free.
The developer also produces a desktop version for Linux, Mac OS X, and Windows which is open source software, licensed under the GNU General Public License v3.0.
---
Eligibility criteria
For an Android app to be awarded our love, it must satisfy the following criteria:
High quality with a good set of features, stable in operation and mature software;
No charge to use the app;
No intrusive ads in the program;
Open source and proprietary software can be included;
Apps where additional functionality is available for a payment can be included where appropriate.