In Operation
Here's an image of Spotify TUI in action.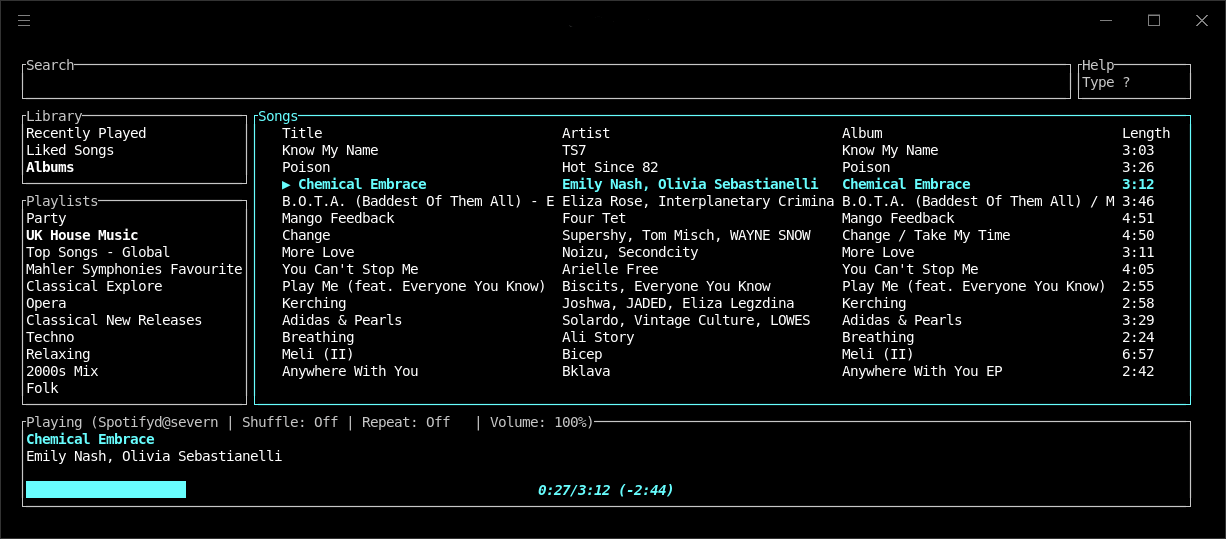 The panes are sensibly laid out.
You'll need to master the keyboard shortcuts to navigate around. The shortcuts are visible by pressing the help key ?.
At the top of the window is a search box. Press the / key takes you to that box. We've entered a search for the American singer-songwriter Billie Eilish with the output below.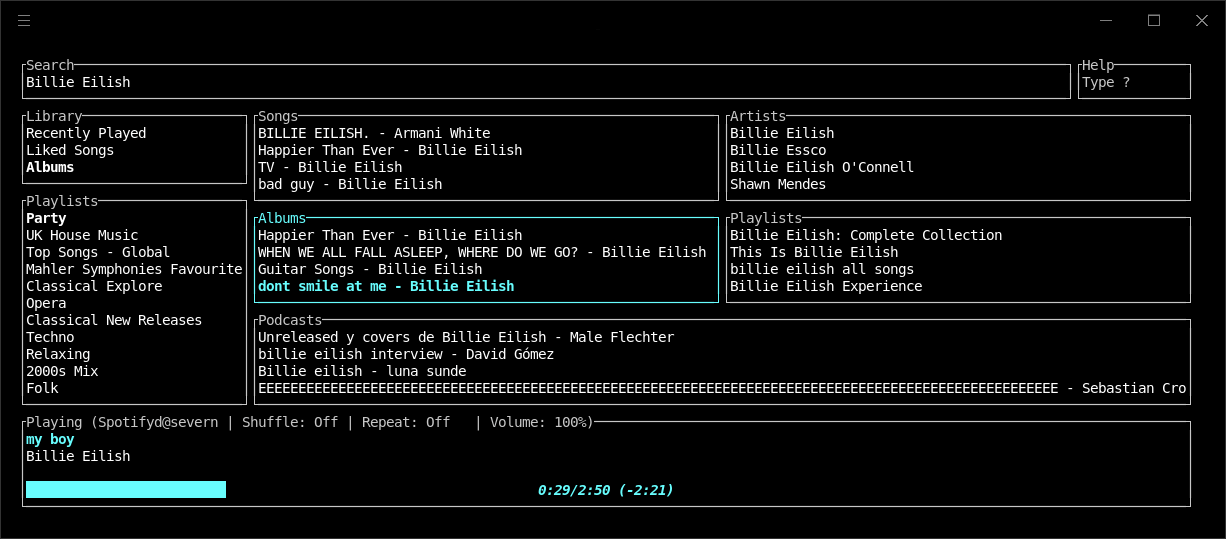 As the client uses spotifyd for streaming music, there's gapless playback which is essential for listening to many albums.
Configuration of the client is performed by editing a text editor. This will be standard fare for lovers of CLI apps.
Next page: Page 3 – Memory Usage
Pages in this article:
Page 1 – Introduction / Installation
Page 2 – In Operation
Page 3 – Memory Usage
Page 4 – Summary