Last Updated on September 26, 2020
Settings
The wheel icon in the player queue gives access to the settings dialog box.
Here you can update the software's engine, and change player settings. You can also change the application theming, which is pretty essential if, like me, you find the default theme too garish. I also find the adjustable DPI factor scaling to be useful on a few of my monitors.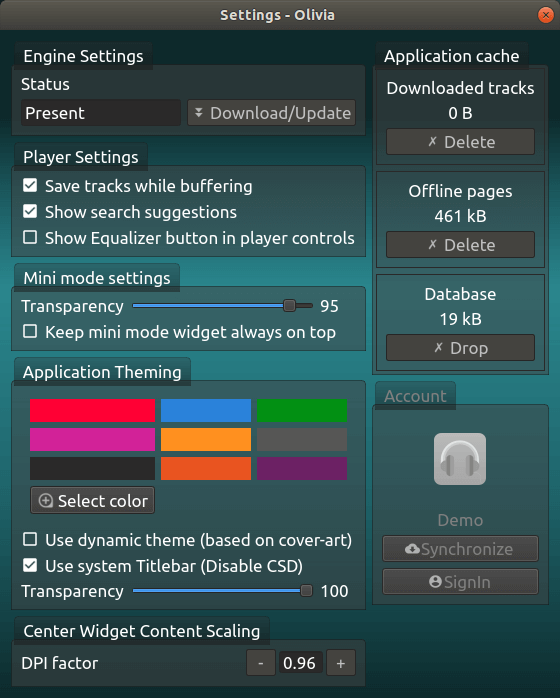 There's also the option to adjust transparency, which may be helpful if you're constrained by screen estate.
There's system performance stuff too with the option of cleaning the application cache (downloaded tracks, offline pages, and the database).
Pages in this article:
Page 1 – Introduction / Installation
Page 2 – In Operation
Page 3 – YouTube
Page 4 – Internet Radio
Page 5 – Other Features
Page 6 – Settings
Page 7 – Summary