In Operation
Here's MapSCII in operation showing a map of Europe.
Besides the map, there's an information bar which shows the latitude and longitude of the center of the map, and the latitude and longitude of the mouse position.
MapSCII is not the type of software where learning the keyboard shortcuts is almost like learning a new programming language. Use the arrow keys to scroll around the map, and zoom in/out with a and z respectively. And if you prefer using the mouse, you can perform these actions without even touching the keyboard. The map centers on a left mouse click. This makes it easy to zoom in.
We can zoom in and see major towns of a country. The image below shows southern England and Wales.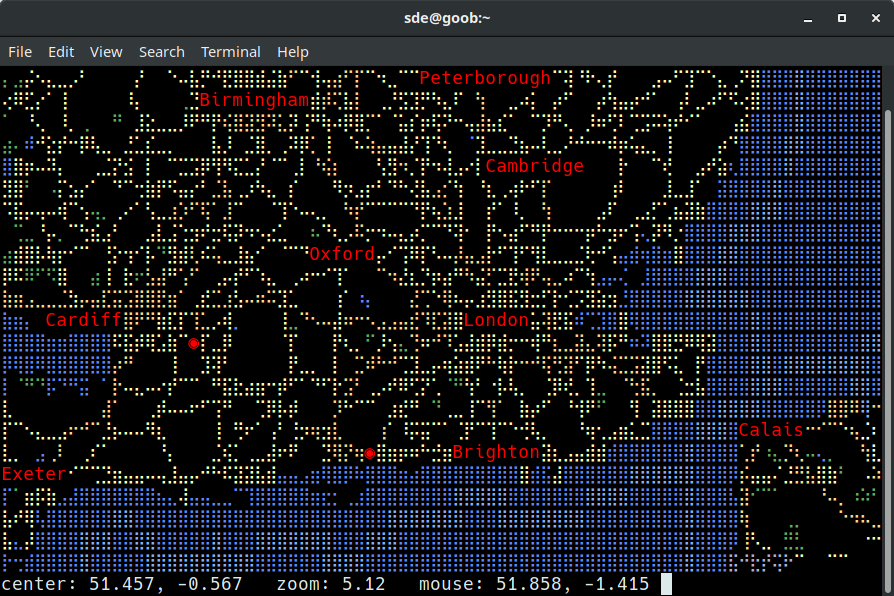 And now we've zoomed in to see Hythe End, an inhabited island in the River Thames in England on the reach above Bell Weir Lock.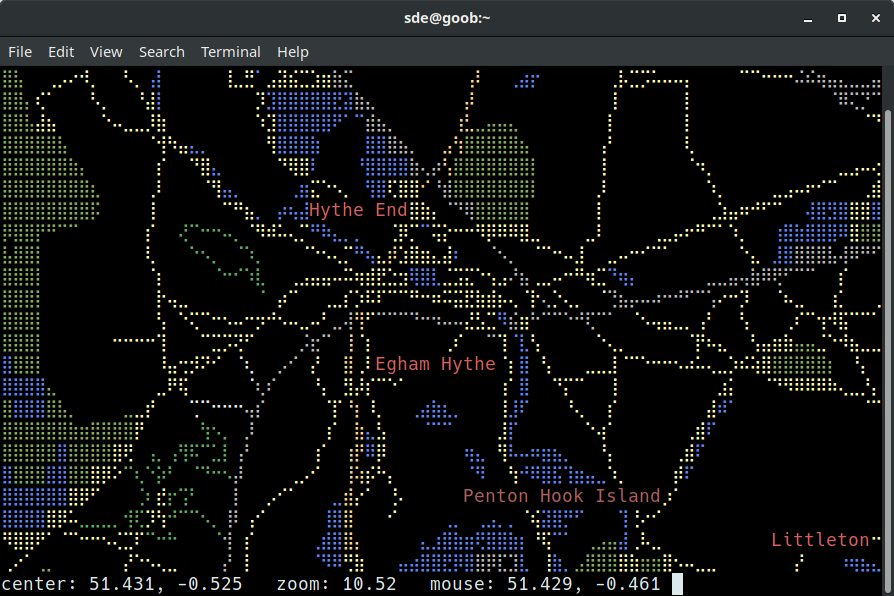 Next page: Page 3 – Other Features
Pages in this article:
Page 1 – Introduction / Installation
Page 2 – In Operation
Page 3 – Other Features
Page 4 – Summary