In Operation
Evolvotron shows a selection of algorithmically generated images. You pick one you like and the software mutates the algorithm to produce random variants. Simply repeat until you find some attractive eye candy.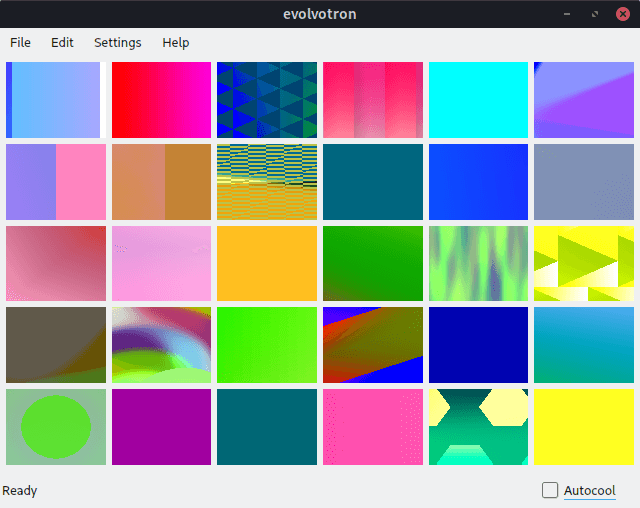 On starting the application, a grid of images is displayed.
You can resize the window, or run it full screen. The program runs quicker with fewer pixels.
Click (singleclick) on an image you like to spawn the next generation of its mutant offspring.
Wait until variations on it are regenerated in sufficient detail that you can decide which one you prefer.
When we find an image we like, we can enlarge and save the image (either to PNG or PPM format).
We can choose preset image resolutions of: 256×256, 512×512, 768×768, 1024×1024, 2048×2048, 4096×4096, 640×480, 1024×768, 1280×960, and 1600×1200.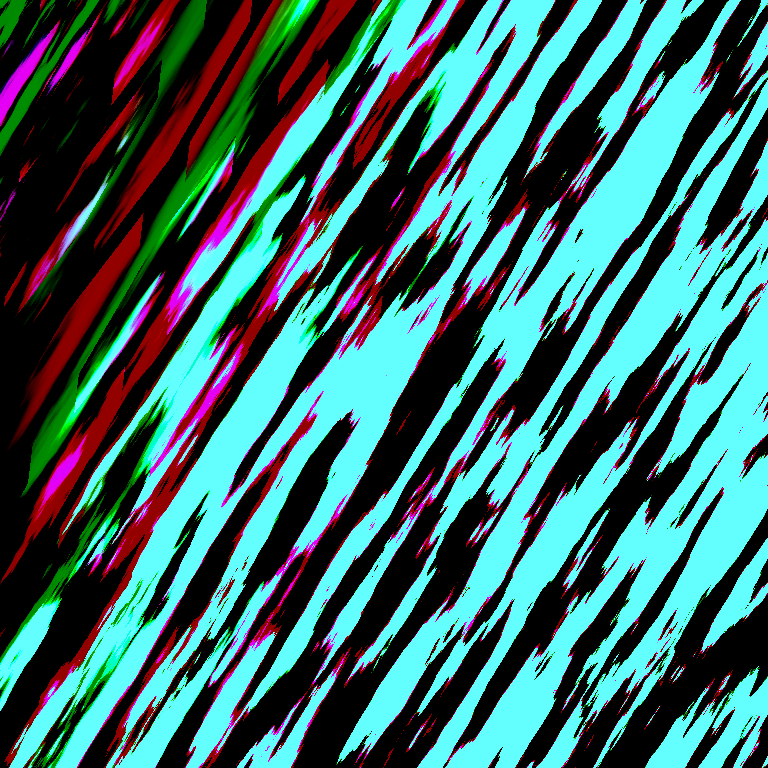 Here's an example image.
The software has lots of options. Some of the options are:
Mutation parameters – change the perturbation magnitude, p(Parameter reset), p(Glitch), p(Shuffle), p(Insert), and p(Substitute).
Autocool.
Define the function weighting (core, structure, render, iterative, fractal, and dilution).
Jitter – samples are made at a random position within a pixel. This provides some antialiasing
Oversampling (antialiasing): choose 1×1, 2×2, 3×3, or 4×4 with or without jittered samples.
Spheremap – images are produced by sampling the underlying 3D function on the latitude-longitude grid of a sphere.
There's the ability to create simple animations. Start the program with the -f (num) flag, where num is the number of frames.
We can:
Define the number of frames.
Define the frames per second.
Vary z linearly with time.
Pages in this article:
Page 1 – Introduction / Installation
Page 2 – In Operation
Page 3 – Summary