Kaidan is a simple, user-friendly and modern chat client. It uses the open communication protocol XMPP (Jabber).
The user interface makes use of Kirigami and QtQuick, while the back-end of Kaidan is entirely written in C++ using Qt and the Qt-based XMPP library QXmpp.
Kaidan does not have all basic features yet and has still some stability issues.
Features include:
Audio messages – send audio messages for an easier and more personal conversation.
Video messages – send short video messages to capture a moment and let your contacts experience it with you.
File sharing – share files with your chat partners when you need to work together.
Website: www.kaidan.im
Support: invent.kde.org
Developer: Kaidan developers and contributors
License: GNU General Public License 3+ with OpenSSL exception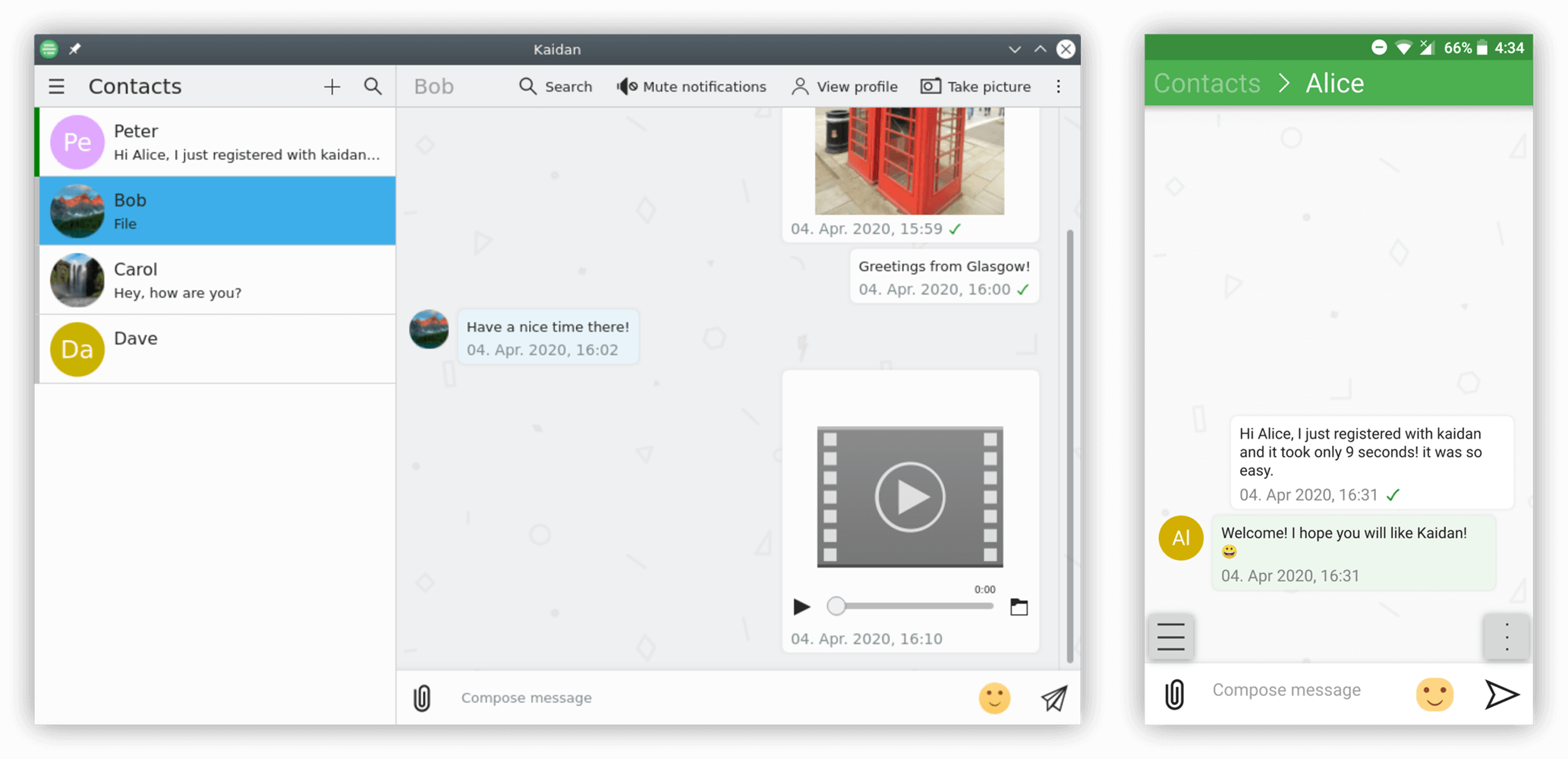 Kaidan is written in C++. Learn C++ with our recommended free books and free tutorials.
Return to Graphical XMPP Clients Home Page