Wine
Wine (originally an acronym for "Wine Is Not an Emulator") is a free and open-source compatibility layer that aims to allow computer programs developed for Microsoft Windows to run on Unix-like operating systems including Linux.
Wine is primarily developed for Linux and macOS. The goal of Wine is to implement the Windows APIs fully or partially that are required by programs that the users of Wine wish to run on top of a Unix-like system.  This is exceptionally difficult. The software has been in development for 27 years.
On Manjaro, we install Wine with the command:
$ sudo pacman -S wine
The project maintains lists of software that have 'Gold' and 'Silver' compatibility many of which are games. We didn't test any games under Wine given the HP's integrated graphics combined with Wine's compatibility layer. And games support is pretty good under Wine. There's little point in testing Windows software under Wine that's also available natively under Linux.
We tested about 20 freeware Windows utilities which aren't directly available in Linux.  Each application is installed in the usual way under Windows. Menu entries are automatically added to Manjaro's desktop.
Programs that worked well include Explorer++, WinDirStat (both shown below), foobar2000, Irfranview, HeidiSQL, Notepad++, Q-Dir and others.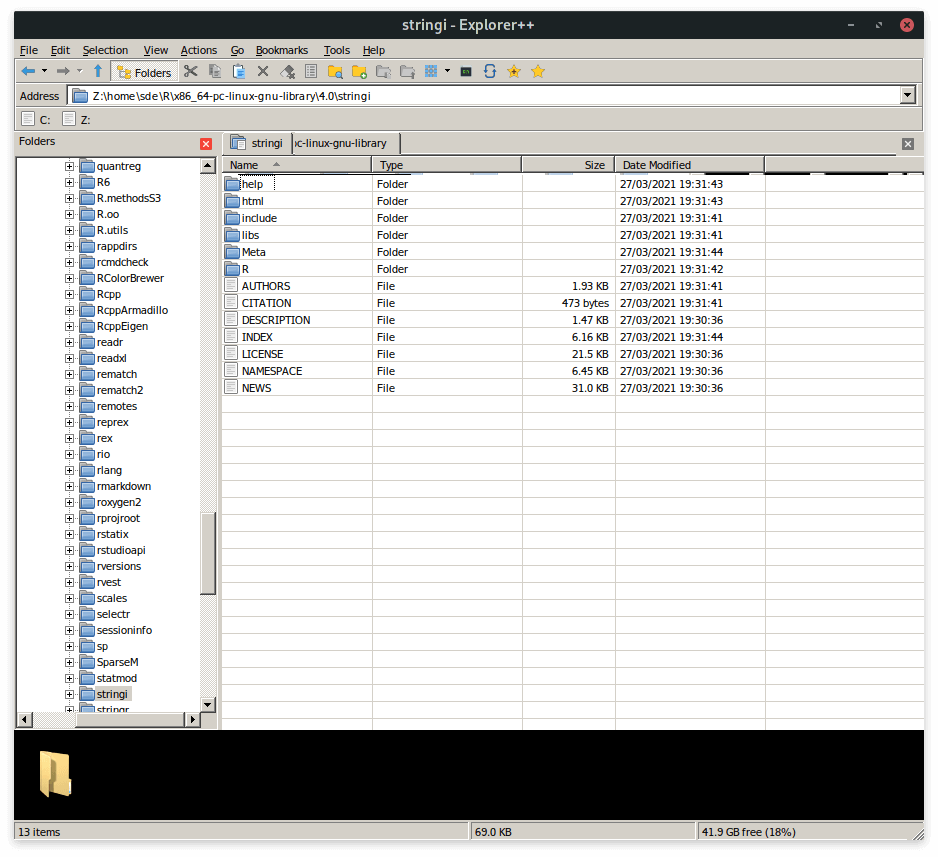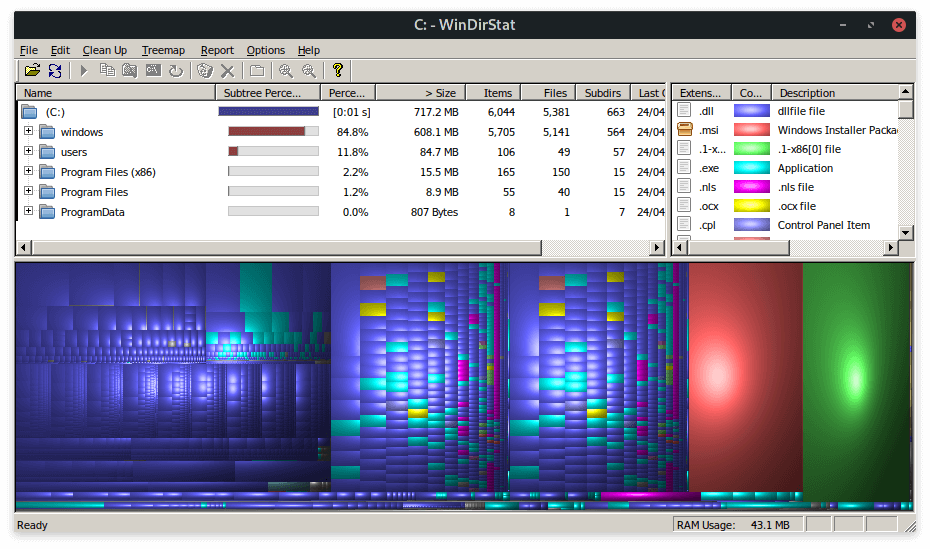 Everything wasn't plain sailing under Wine. There's lots of programs that aren't compatible with Wine. Even fairly simple software like Winamp failed to install. We wouldn't recommend Wine for many different uses. Things like multimedia, video editing, and more. Ultimately, if there are Windows programs you want to use you can try them under Wine and see if they run. Installation issues won't lie with any shortcomings with the HP machine itself.
Next week we'll report on how the machine performs running some basic games.
Pages in this article:
Page 1 – Introduction
Page 2 – Dual Booting
Page 3 – Wine
---
Complete list of articles in this series:
HP EliteDesk 800 G2 Mini Desktop PC
Week 6
Lightweight gaming on the HP EliteDesk
Week 5
Multiple operating systems running on the HP EliteDesk
Week 4
Hardware graphics acceleration when watching videos in Firefox
Week 3
Multimedia on the HP EliteDesk 800 G2 USFF PC
Week 2
Benchmarking the HP EliteDesk 800 G2 USFF PC with other machines
Week 1
Introduction to the series including wiping Windows and installing Manjaro
This blog is written on the HP EliteDesk 800 G2 Mini Desktop PC.
---
Read our complete collection of recommended free and open source software. The collection covers all categories of software.

The software collection forms part of our series of informative articles for Linux enthusiasts. There are hundreds of in-depth reviews, open source alternatives to proprietary software from large corporations like Google, Microsoft, Apple, Adobe, IBM, Cisco, Oracle, and Autodesk. There are also fun things to try, hardware, free programming books and tutorials, and much more.