Last Updated on December 24, 2022
In Operation
Here's an image of Gamestonk Terminal on startup.
There are menus for stocks, crypto, etf, economy, forex, portfolio, reports and resources. We'll briefly describe what each of them offer, as the sheer amount of functionality cannot be covered in detail in a short review.
Stocks
The simplest way to start is to load a specific stock ticker to perform analysis. You need to know the stock ticker code. For example, let's find the ticker for Pfizer, Inc. Use the search command:
search Pfizer
Armed with the ticker code for Pfizer (PFE), we can load the stock. We've defined a date range using -s (start) and -e (end).
load -t PFE -s 2020-01-01 -e 2021-12-28
We can get a quote of the stock with the quote command:
Let's see the output from the candle command. This shows historic data for the loaded ticker in an interactive chart that loads in a web browser.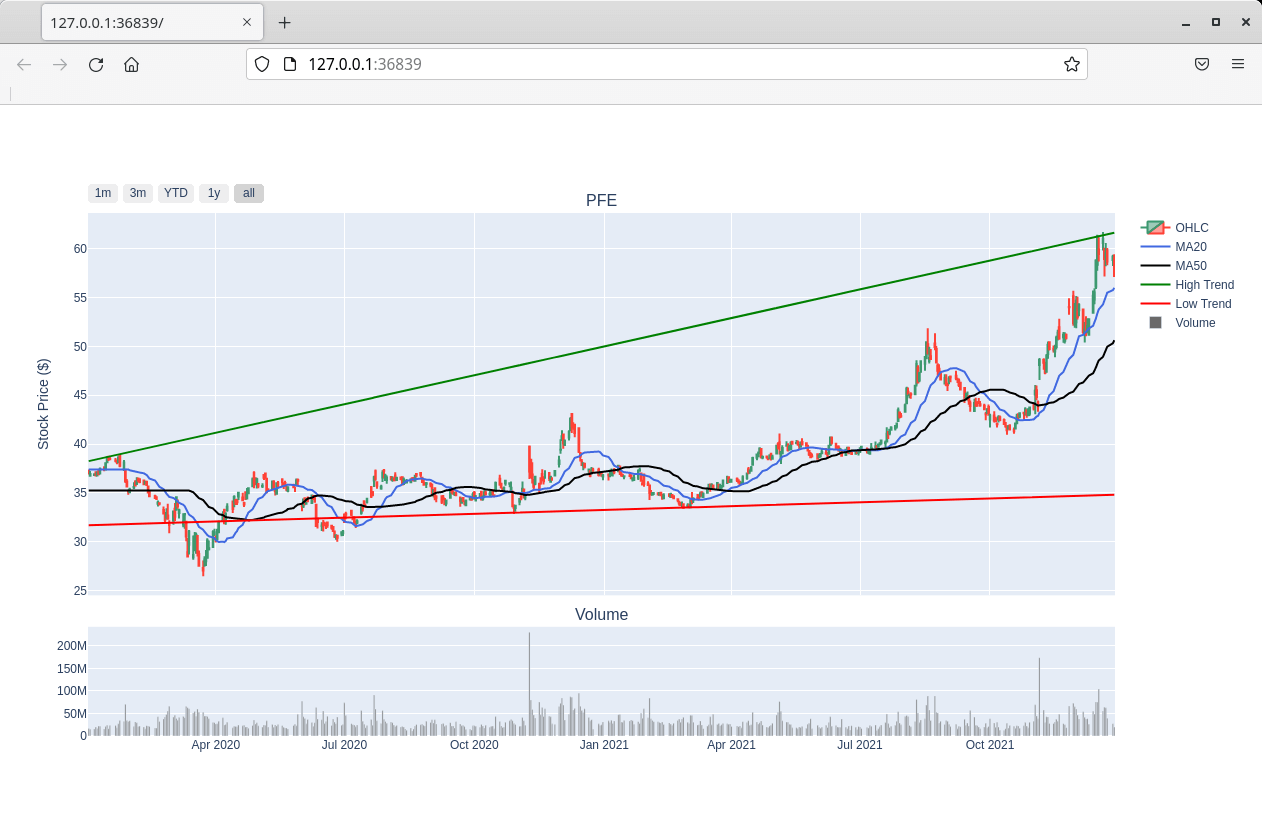 An open-high-low-close chart is displayed. This is a chart which illustrates movements in the price with each vertical line showing the price range. Moving averages over a period of 20 and 50 days are shown together with high and low trends. A moving average is a widely used technical indicator that smooths out price trends by filtering out the "noise" from random short-term price fluctuations.
The interactive plot is generated using Plotly but we can also use matplotlib instead.
There's export and sorting options as well as the ability to output raw data instead of a chart. By default, stock data is sourced from Yahoo Finance, but there are also AlphaVantage and IEX Cloud data sources available.
Above is merely a taster of the huge range of options available from the stocks menu.

As you can see, we have a wealth of useful information available at our fingertips. To access some of this information you'll need to have configured API keys.
One of the strengths of the software is its quantitative analysis. Here's a chart for GlaxoSmithKline PLC (GSK) showing the output from the cusum command (this detects abrupt changes using cumulative sum algorithm of prices).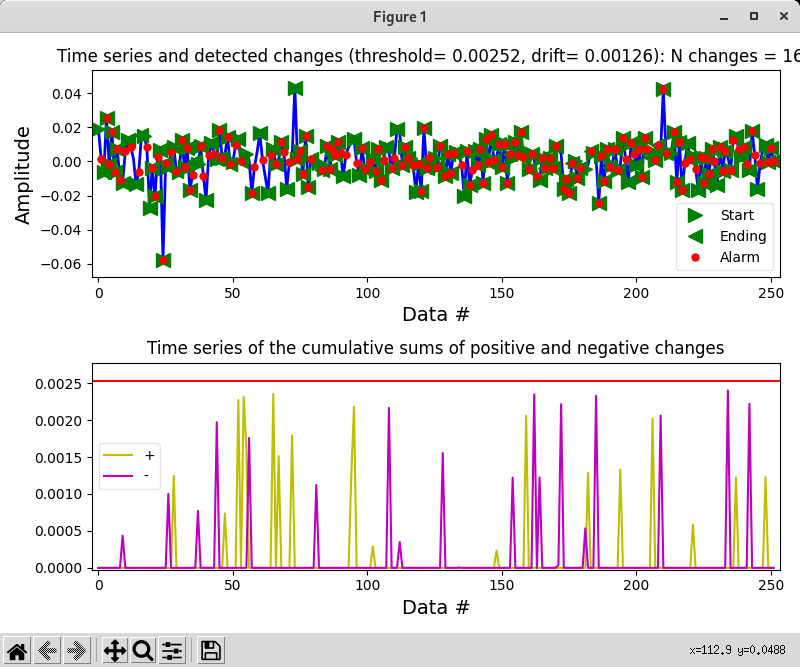 Next page: Page 3 – Other Features
Pages in this article:
Page 1 – Introduction / Installation
Page 2 – In Operation
Page 3 – Other Features
Page 4 – Summary