There's a strict eligibility criteria for inclusion in this series. See the Eligibility Criteria section below.
We spend most of our time running Linux on desktops and Android on mobile phones. But sometimes there's a need to connect to remote Windows machines. Step forward Remote Desktop for Android.
Use the Remote Desktop client for Android to work with Windows apps and desktops directly from your Android device or a Chromebook that supports the Google Play Store.
The app needs Android 7 or higher.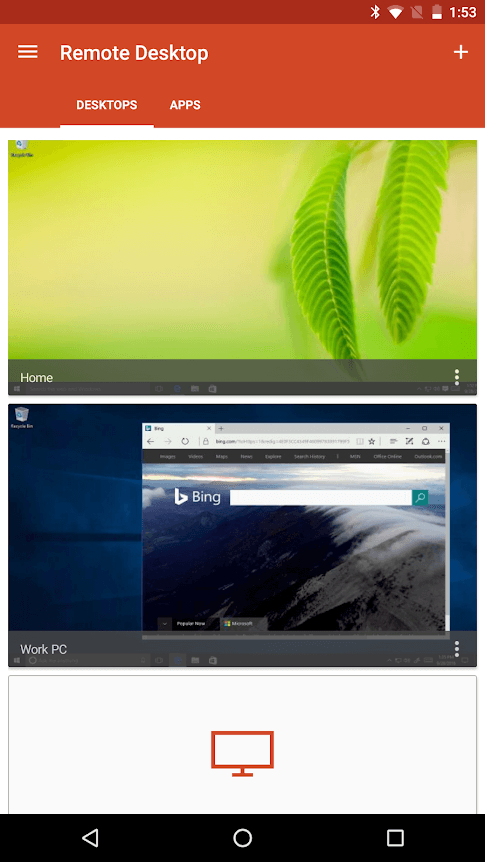 Features include:
Access remote PCs running Windows Professional or Enterprise and Windows Server.
Access managed resources published by your admin. Connect through a Remote Desktop Gateway.
Supports resources published from Remote Desktop Services and Windows Virtual Desktop deployments
Rich multi-touch experience supporting Windows gestures.
Secure connection to your data and applications.
Simple management of your connections and user account from the Connection Center.
Audio and video streaming.
Redirect your clipboard and local storage.
Native support for 64-bit Chromebooks.
Support for dark mode on Android 10 and later.
Remote Desktop offers a reliable way to access remote machines running Windows.
The app is written by Microsoft and is actively maintained.
---
Eligibility criteria
For an Android app to be awarded our love, it must satisfy the following criteria:
High quality with a good set of features, stable in operation and mature software;
No charge to use the app;
No intrusive ads in the program;
Open source and proprietary software can be included;
Apps where additional functionality is available for a payment can be included where appropriate.