We've defined an eligibility criteria to guide us when selecting apps for this series. See the bottom of this article for details.
Radioplayer is a radio technology platform, owned by UK radio broadcasters and operated under licence in some other countries. There's an app for Android. This app offers access to hundreds of stations including national and local stations from the BBC, various commercial stations, and even Radio Caroline, a former offshore radio station which broadcasted for many decades without being licensed.
What does Radioplayer offer? A great range of features. For starters, there's an impressive range of stations available at your fingertips including stations which are only broadcasted digitally such as BBC Radio 4 Extra and BBC Radio 5 Live Sports Extra. Besides listening to live stations, you can enjoy programmes already broadcasted.
Even better the interface is one of the most polished of any Android app. Truly sublime.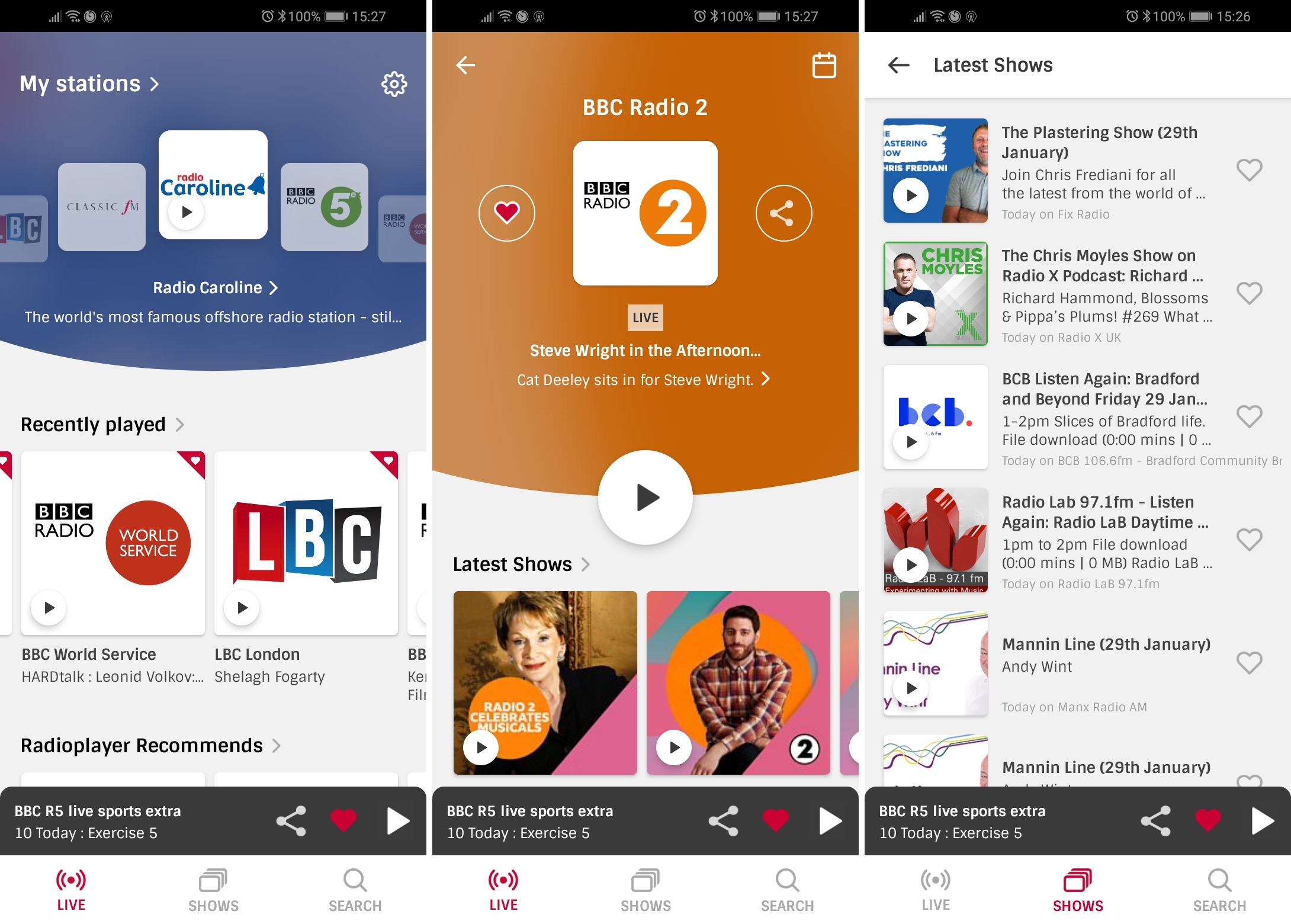 No good radio app comes without an alarm and a sleep timer. Radioplayer ticks these boxes. There's a sleep timer with 15/30/45/60/120 minute options. And the alarm is even better. You can set the time, station, which days to repeat, and most importantly the volume level of the alarm. So if you wish to fall asleep to some soothing classical music at low volume but ensure you're awoken in the morning to a belting pop song, you can!
There's a useful search functionality which lets you add stations without any fuss or bother.
Radioplayer offers a superb way of listening to radio on your Android device.
The app does drain the battery so if you listen to a lot of radio at home, we recommend listening using a dedicated DAB radio or listen to radio via the internet on your main PC.
---
Eligibility criteria
For an Android app to be awarded our love, it must satisfy the following criteria:
High quality with a good set of features, stable in operation and mature software;
No charge to use the app;
No intrusive ads in the program;
Open source and proprietary software can be included;
Apps where additional functionality is available for a payment can be included where appropriate.