RadioDroid 2 is an internet radio streaming app.
The software uses www.radio-browser.info, a community driven radio station directory with the aim of collecting as many internet radio and TV stations as possible. It functions like a wiki for online radio stations.
RadioDroid 2 is written in Java. Learn Java with our recommended free books and free tutorials.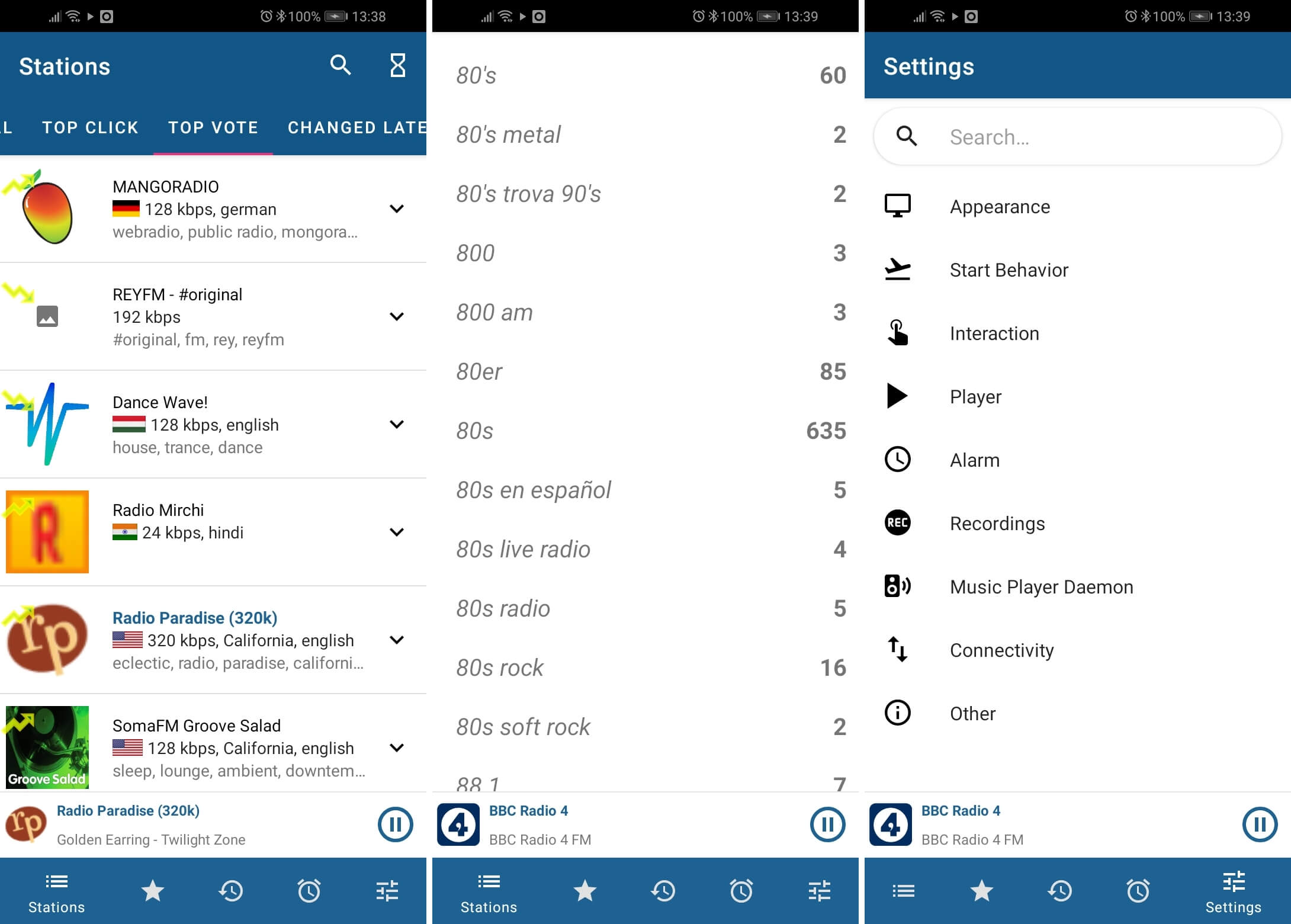 Features include:
Easily add stations.
Sleep timer – configurable between 1 and 60 minutes.
Alarm clock.
Record streams with four different naming formats.
Favourites.
Music Player Daemon (MPD) support. MPD is a powerful server-side application for playing music. In a home environment, you can connect an MPD server to a Hi-Fi system, and control the server using a notebook or smartphone. You can, of course, play audio files on remote clients. MPD can be started system-wide or on a per-user basis.
ChromeCast support.
Light and dark themes with the option of circular icons, compact mode, and bottom navigation.
Auto-play option.
RadioDroid 2 is an advanced radio streaming app that has tons of features.
RadioDroid 2 faces stiff competition from Radioplayer. RadioDroid 2 lacks the polish of Radioplayer's interface. But access to the acclaimed radio browser catalogue is a key feature.
And we love the fact that RadioDroid 2 is open source software (published under the GNU General Public License v3.0), whereas Radioplayer is a proprietary app.
---
Eligibility criteria
For an Android app to be awarded our love, it must satisfy the following criteria:
High quality with a good set of features, stable in operation and mature software;
No charge to use the app;
No intrusive ads in the program;
Open source and proprietary software can be included;
Apps where additional functionality is available for a payment can be included where appropriate.