There's a strict eligibility criteria for inclusion in this series. See the Eligibility Criteria section below.
Gmail is billed as an easy-to-use email app that saves you time and keeps your messages safe.
The app lets you receive your messages via push notifications, read and respond online and offline and find any message quickly. It's remarkably easy to use on Android offering a colourful experience.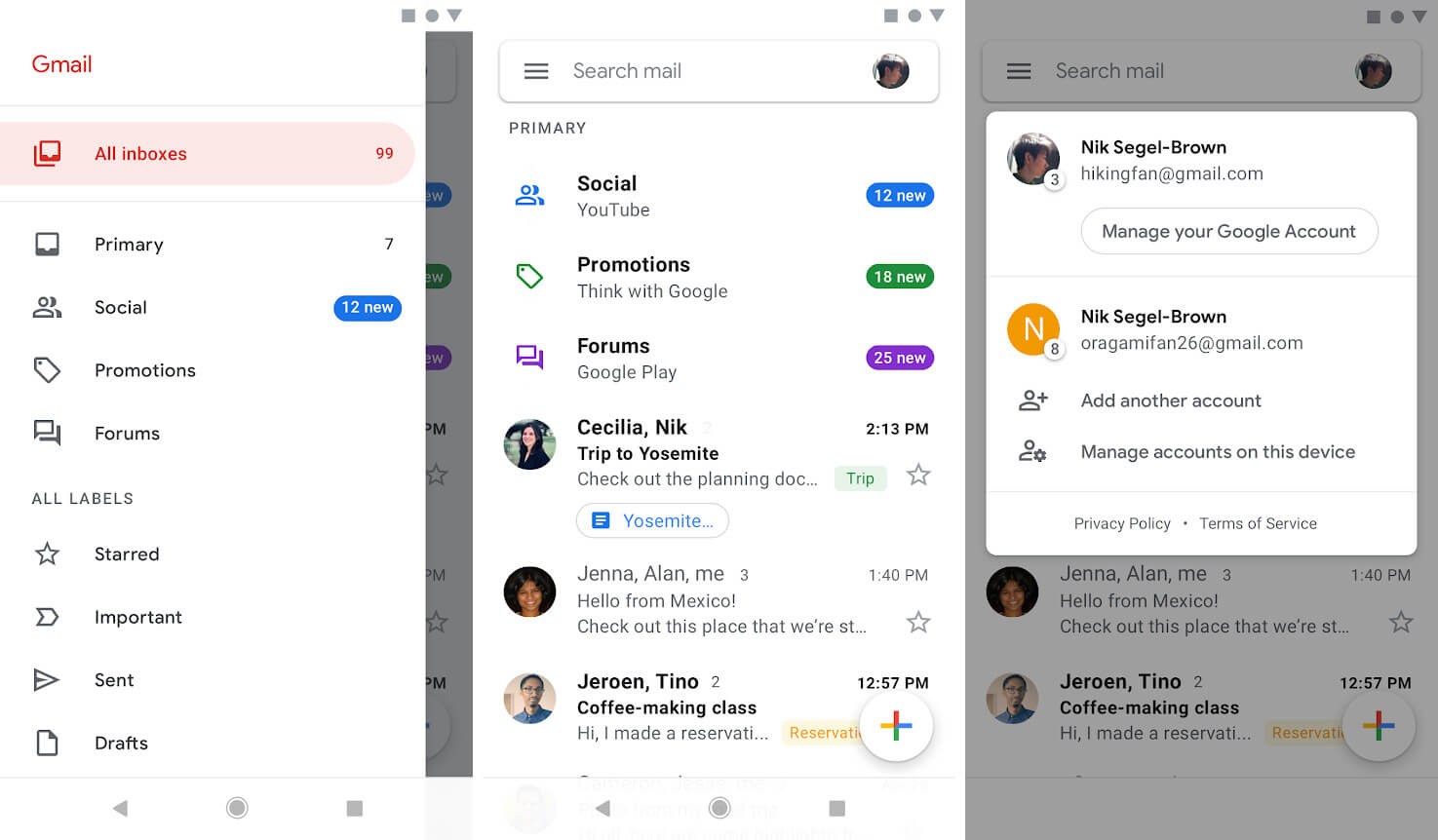 Features include:
Organised inbox – Social and promotional messages are sorted into categories so you can read messages from friends and family first.
Simple to use.
Fast search functionality.
Less spam – Gmail blocks spam before it hits your inbox to keep your account safe and clutter-free.
15 GB of free storage – no need to micromanage your email account.
Multiple account support – Use both Gmail and non-Gmail addresses directly from the app.
Gmail is an extremely useful app that is extremely stable, fast, and offers an easy way to manage your mail when using Android devices. It would benefit from improved swipe gestures though.
While the program does have ads, we don't consider them intrusive (they only appear in the Promotions section).
---
Eligibility criteria
For an Android app to be awarded our love, it must satisfy the following criteria:
High quality with a good set of features, stable in operation and mature software;
No charge to use the app;
No intrusive ads in the program;
Open source and proprietary software can be included;
Apps where additional functionality is available for a payment can be included where appropriate.