---
ZEsaurUX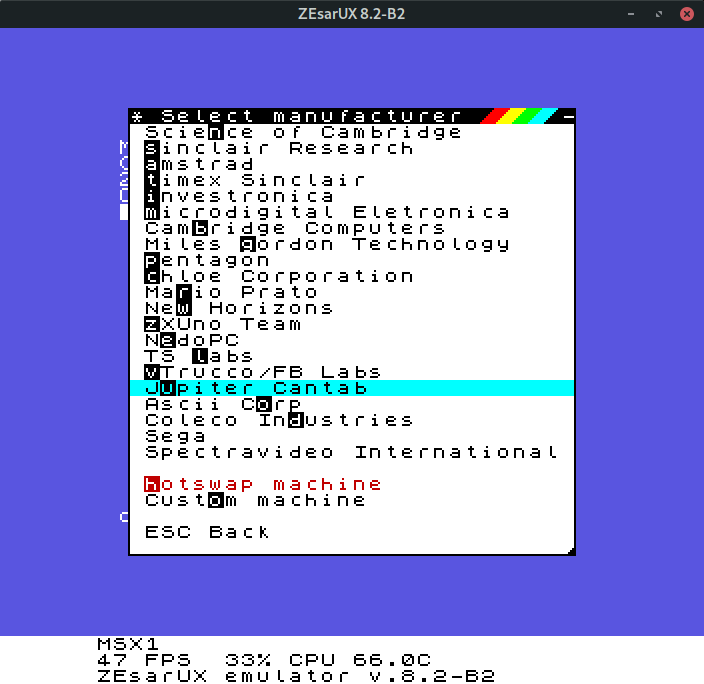 ZEsaurUX emulates the immensely popular Sinclair ZX Spectrum (all models), Sinclair ZX81, as well as the Sinclair ZX80, Sinclair QL, the Cambridge Z88, Science of Cambridge MK14, and more.
The AK41 had no problems with emulating the various machines. This wasn't unexpected, the vast majority of the home computers were fairly basic even in their day, let alone by 2020 standards.
I didn't get time to try out a few of the slightly more sophisticated emulated machines such as the MSX1, Colecovision, or Sega SG1000. But I'm confident the AK41 won't have any problems emulating them.
---
Hatari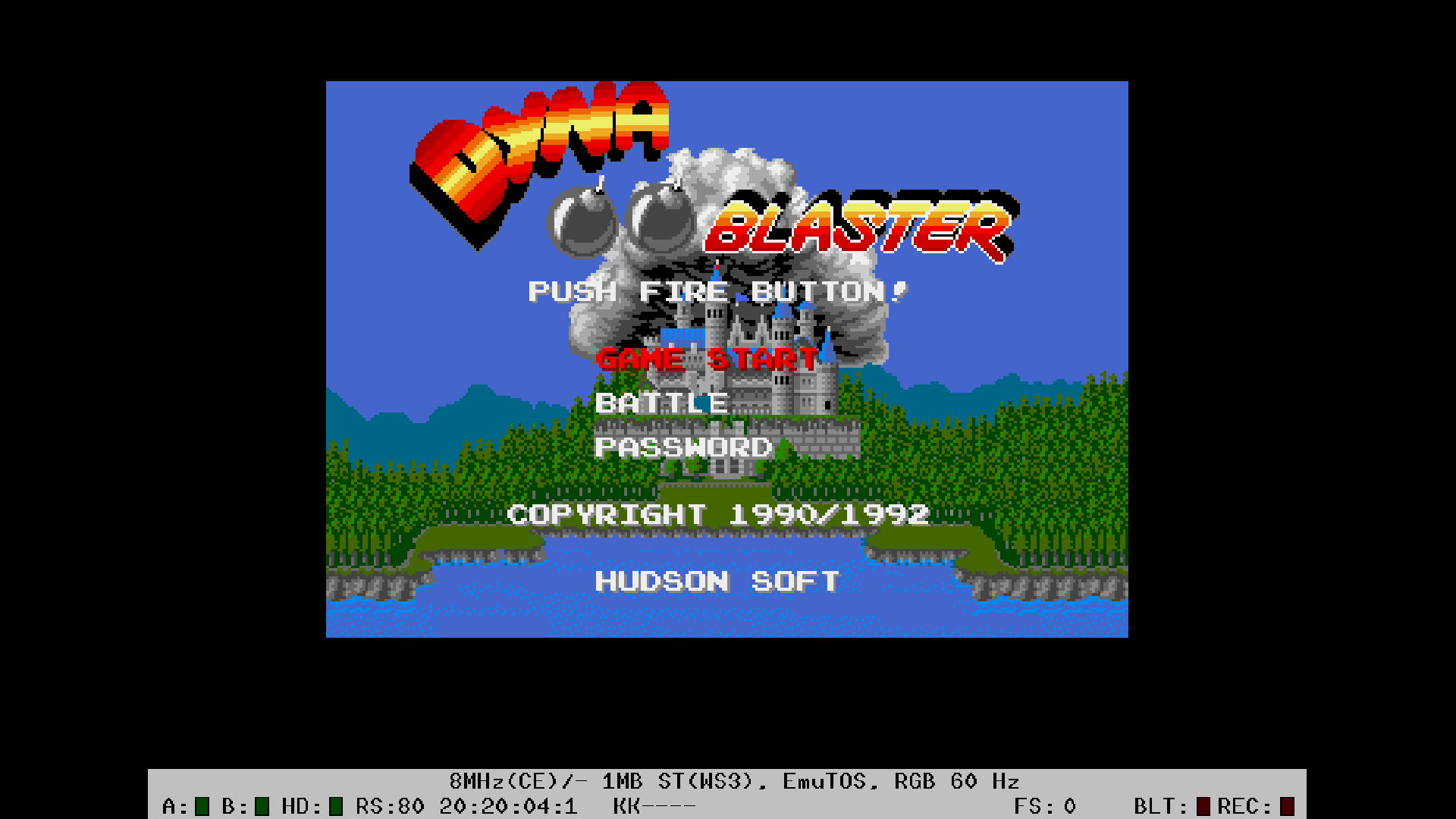 Hatari is an Atari ST/STE/TT/Falcon emulator. Hatari supports the emulation of most of the ST and STE hardware, including some special tricks like raster interrupts, border effects and PSG sample sound. A joystick can be emulated with the cursor keys or with a real PC joystick.
The AK41 had little difficulty in running Hatari.
Games were emulated well, with smooth playback, good frames per second, and low CPU usage. Another success.
---
Next page: Page 4 – Clock Signal
Pages in this article:
Page 1 – Introduction
Page 2 – FS-UAE
Page 3 – ZEsarUX & Hatari
Page 4 – Clock Signal
Page 5 – Summary
---
Complete list of articles in this series:
AWOW AK41 Mini PC
Week 11
Video consoles: SNES emulation
Week 10
Running TeamViewer with AWOW AK41 as the host
Week 9
Astronomy on the AK41 including Celestia, Stellarium, Skychart, and more
Week 8
Recording video with OBS Studio
Week 7
Home computer emulators: FS-UAE, ZEsaurUX, Hatari, Clock Signal
Week 6
Web browsing with Chrome, Firefox, Opera, and Vivaldi
Week 5
Gaming: SuperTuxKart, AwesomeNauts, Retrocycles, Robocraft, DOTA 2, and more
Week 4
Run multiple operating systems on the AK41
Week 3
Video and audio playback looking at hardware acceleration
Week 2
Benchmarking the AK41 with 3 other low power machines
Week 1
Introduction to the series including wiping Windows and installing Manjaro
This blog is written on the AWOW AK41 Mini PC.