Last Updated on August 11, 2021
In Operation
First start ampd. As ampd is web-based software, you also need to run your favorite web browser and point it to http://localhost:8080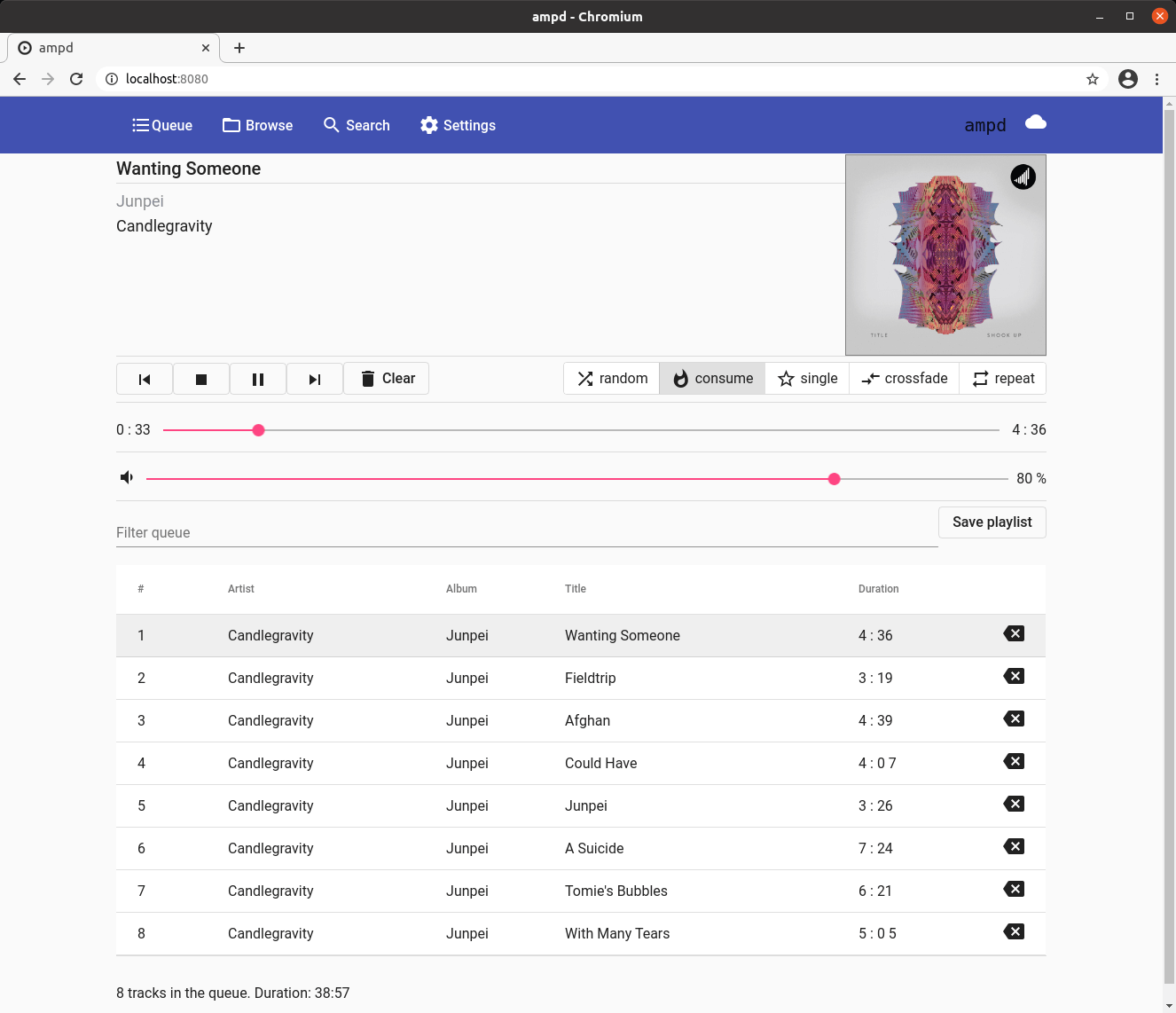 To the left is an image of ampd in action using Chromium. Here we're showing a playback queue. The web-based interface is attractive although it could use the screen estate more efficiently particularly when showing album covers. We can save the queue as a playlist. There's some curious font spacing going on for the duration column which isn't fixed by using a different web browser to Chromium.
From the screenshot, you can see we've enabled "Consume". If you've not used MPD before, the consume mode may be unfamiliar. This mode makes MPD remove played songs from the play queue. It's a built-in MPD feature, and works really well particularly when random play is also enabled.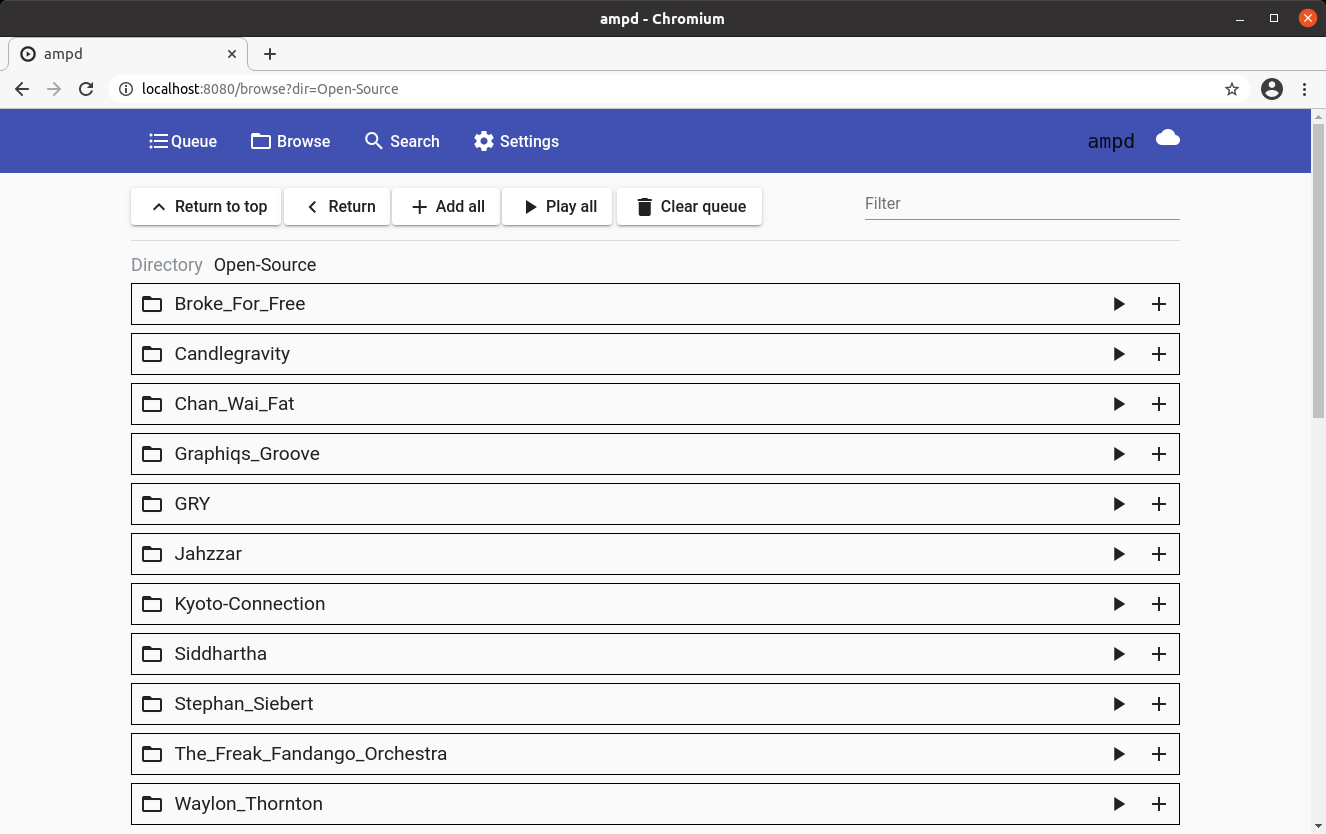 The image to the right shows the other main view. Here we can browse our music collection. The browse mode is well designed, and lets you easily add albums to your queue. But under the directory listing resides album covers that aren't output.
What else does ampd offer? There's a dark theme, search functionality, a cover cache, the ability to retrieve covers from MusicBrainz, keyboard shortcuts, and a few other configuration options.
ampd has a key advantage over some other web-based clients. It doesn't require a dedicated web server or an interpreter.
Pages in this article:
Page 1 – Introduction / Installation
Page 2 – In Operation
Page 3 – Summary