Xonotic is an arena-style first person shooter with intuitive mechanics and a wide range of weapons.
It offers sixteen different game modes including classic modes like deathmatch and capture the flag make for great gameplay. The game is a fork of Nexuiz.
This is free and open source software.
Features include:
Xonotic has 9 core weapons and 16 full weapons in its armory. Each has a primary fire and a UT-like secondary fire. They are each useful in particular situations, so weapon choice is critical.
Large variety of game modes for you to play. There's the normal game modes you'd expect from an arena shooter like Deathmatch (FFA), Capture The Flag, and Clan Arena, plus more whacky modes like Nexball and Freeze Tag. Multiplayer Race is also supported.
Ships ready to play with 25 official maps, with dozens of community-made ones just a click away. Classic Nexuiz maps are also supported, including those converted from Quake 3.
Track your progress with XonStat, the integrated player statistics application. See vital stats like your kill:death ratio, weapon damage and accuracy, and recent games. Tracking is completely opt-in, and no login is required.
Customizable Heads-Up Display.
Simple items.
Fully customizable configs and servers.
Functioning anti-cheat system.
Spectator mode.
Watch and record games.
Website: xonotic.org
Support: GitLab Code Repository
Developer: Team Xonotic
License: GNU General Public License version 3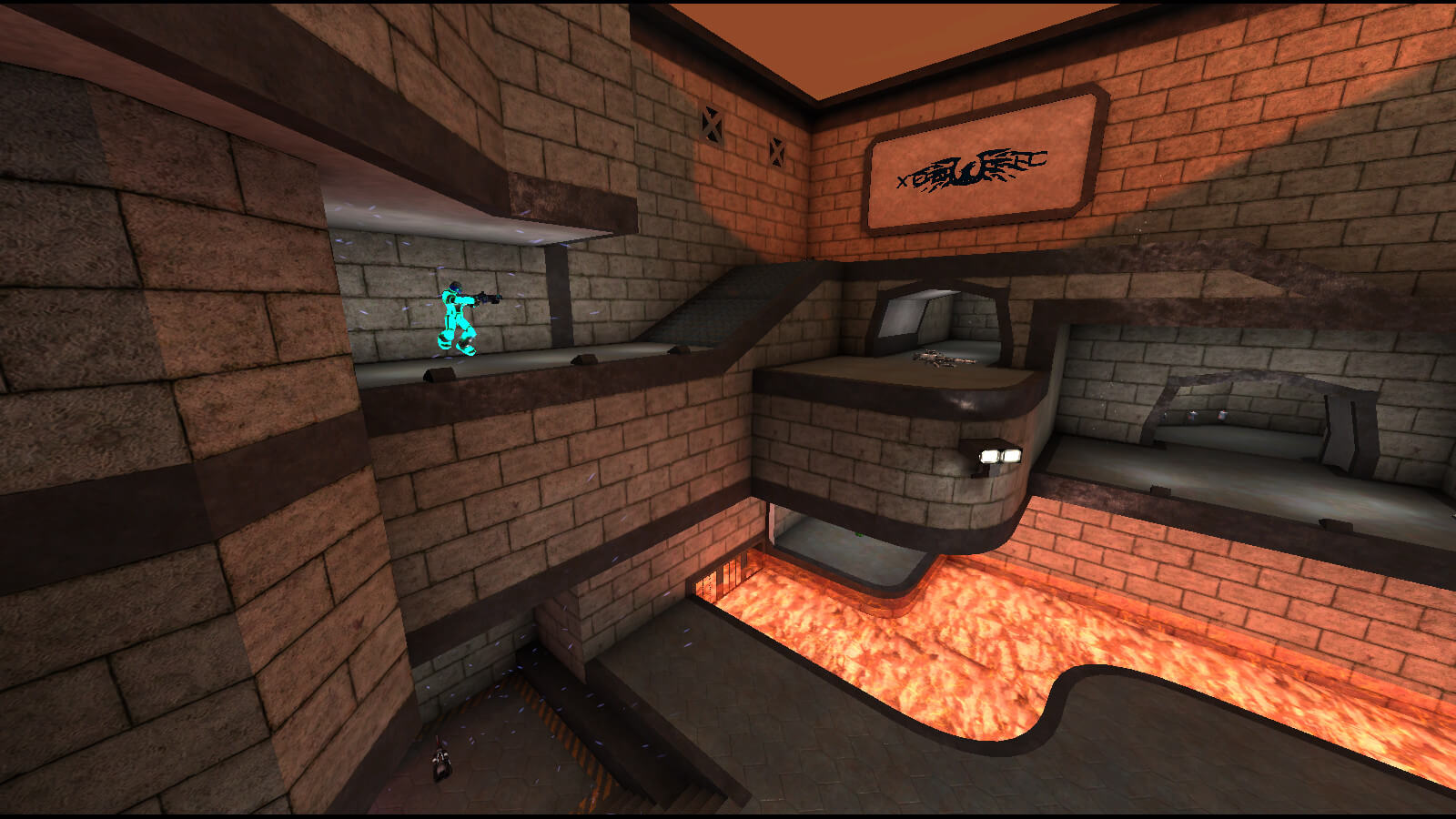 Xonotic is written in C. Learn C with our recommended free books and free tutorials.
Return to First-Person Shooter Home Page
---
Popular series
New to Linux? Read our Linux for Starters series. We start right at the basics and teach you everything you need to know to get started with Linux.
The largest compilation of the best free and open source software in the universe. Each article is supplied with a legendary ratings chart helping you to make informed decisions.
Hundreds of in-depth reviews offering our unbiased and expert opinion on software. We offer helpful and impartial information.
Replace proprietary software with open source alternatives: Google, Microsoft, Apple, Adobe, IBM, Autodesk, Oracle, Atlassian, Corel, Cisco, Intuit, and SAS.
Linux Around The World showcases events and usergroups that are relevant to Linux enthusiasts.
Surveys popular streaming services from a Linux perspective: Amazon Music Unlimited, Myuzi, Spotify, Deezer, Tidal.
Saving Money with Linux looks at how you can reduce your energy bills running Linux.
Essential Linux system tools focuses on small, indispensable utilities, useful for system administrators as well as regular users.
Linux utilities to maximise your productivity. Small, indispensable tools, useful for anyone running a Linux machine.
Home computers became commonplace in the 1980s. Emulate home computers including the Commodore 64, Amiga, Atari ST, ZX81, Amstrad CPC, and ZX Spectrum.
Now and Then examines how promising open source software fared over the years. It can be a bumpy ride.
Linux at Home looks at a range of home activities where Linux can play its part, making the most of our time at home, keeping active and engaged.
Linux Candy reveals the lighter side of Linux. Have some fun and escape from the daily drudgery.
Getting Started with Docker helps you master Docker, a set of platform as a service products that delivers software in packages called containers.
Best Free Android Apps. We showcase free Android apps that are definitely worth downloading. There's a strict eligibility criteria for inclusion in this series.
These best free books accelerate your learning of every programming language. Learn a new language today!
These free tutorials offer the perfect tonic to our free programming books series.
Stars and Stripes is an occasional series looking at the impact of Linux in the USA.