In operation
Tuner taps into the wonderful radio-browser.info community database giving you access to over 29,000 stations from all over the globe.
On the left hand pane, there's various presets. First is Discover which shows a random 10 stations from the community database. It's a great way of finding new stations.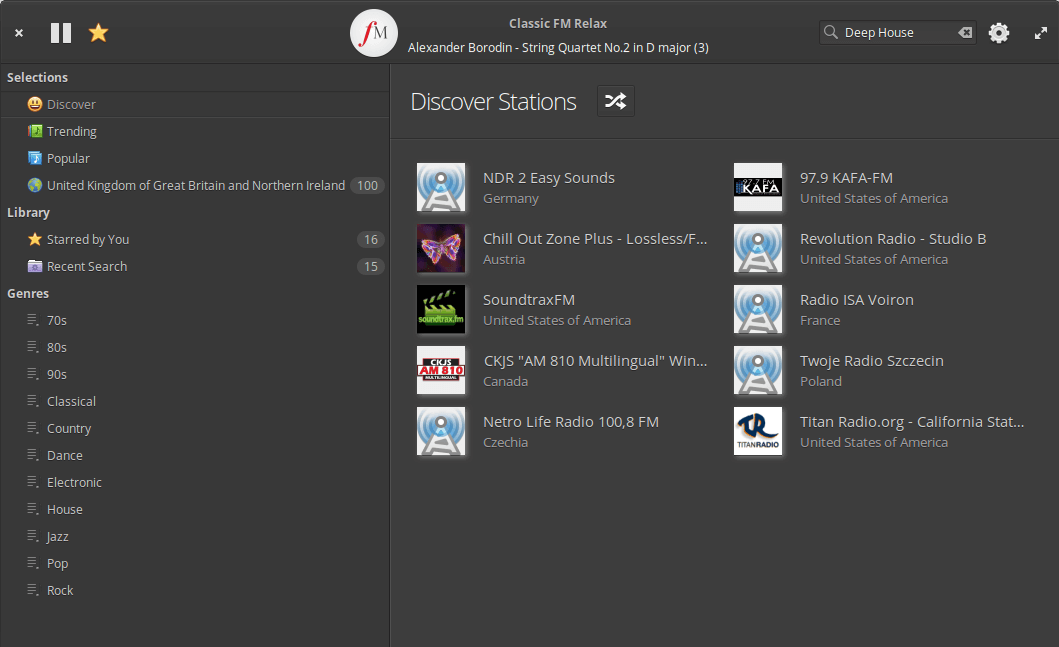 There's trending and popular filtering too, the latter filters stations by popularity (it's determined by the number of clicks each station has received).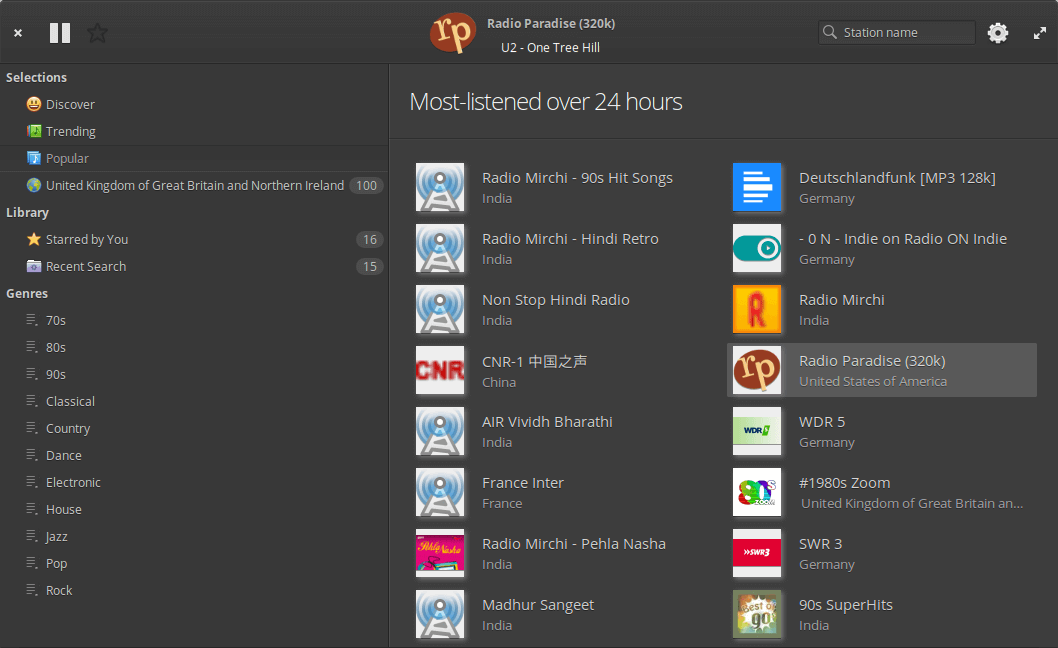 The software also lets you browse stations by your resident country. As you can see, it's displaying "United Kingdom of Great Britain and Northern Ireland". We've rarely ever seen a software app ever use the UK's full name in this way as the country is almost always known as the United Kingdom, Britain, or UK.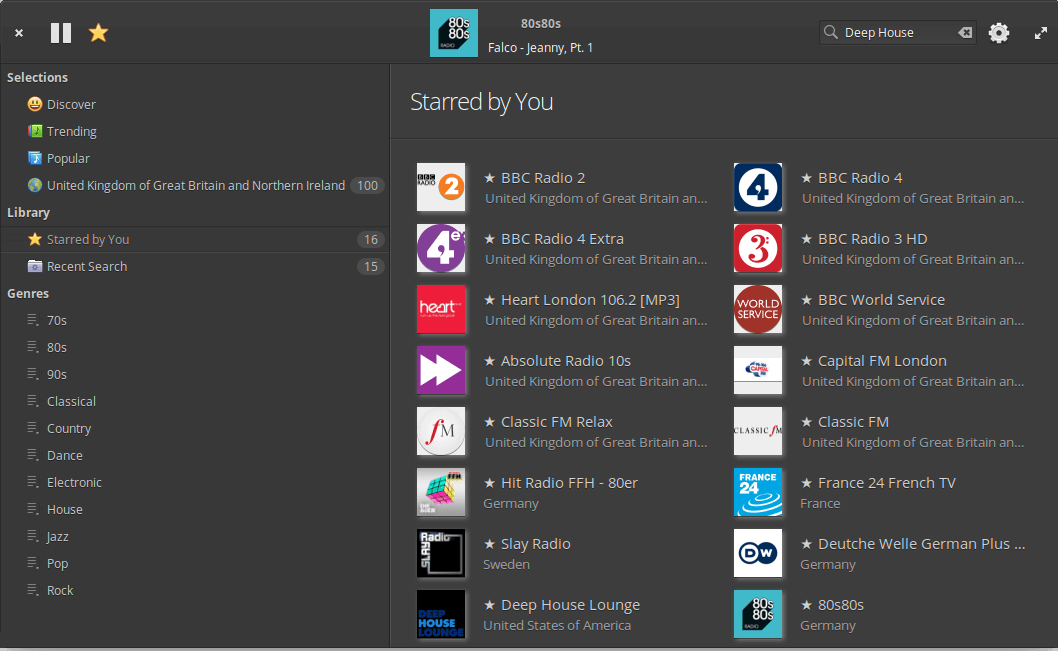 One of the most useful features is the ability to save your favourite stations although sadly there's no way to reorder them.
You can also filter stations by their genre: choose from 70s, 80s, 90s, Classical, Country, Dance, Electronic, House, Jazz, Pop, and Rock.
Next page: Page 3 – Other Features
Pages in this article:
Page 1 – Introduction / Installation
Page 2 – In Operation
Page 3 – Other Features
Page 4 – Summary