what3words is an easy way to identify precise locations.
Every 3m square has been given a unique combination of three words: a what3words address. The words are randomly assigned to each square and always stay the same. what3words differs from most other location encoding systems in that it displays three words rather than strings of numbers or letters which, it is suggested, significantly reduces the risk of transcription error.
Now you can find, share and navigate to any location using three simple words. This is handy particularly as street addresses don't always point to precise locations.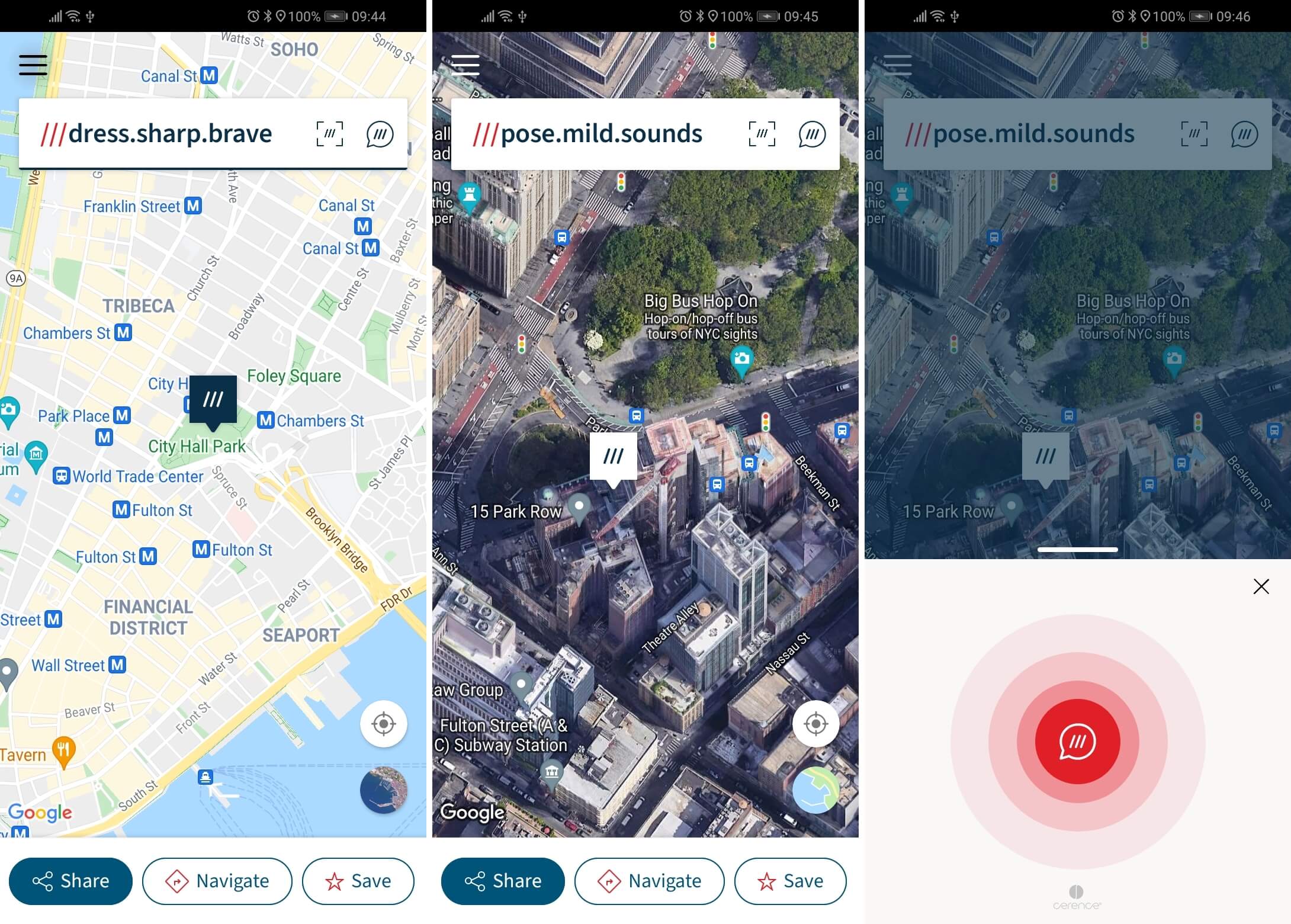 Features include:
Find your current what3words address offline.
Compatible with navigation apps including Google Maps.
Save your favourite locations and categorise them into lists.
Share a photo with a 3 word address.
AutoSuggest prompts you with intelligent suggestions.
Available in over 40 languages.
Navigate offline with compass mode.
Add a what3words address to a photo.
Use this app for things like:
Share locations in an emergency.
Organise meet-up with your friends and family.
Save your parking spot.
Tell car breakdown services where you are.
Navigate to any destination easily. Plan routes effortlessly.
Save your favourite memorable spots – spectacular views, waterfall, record nature sightings, or proposal location.
Save key locations, from incident reporting to delivery entrances.
Help people find your business or Airbnb.
Plan a treasure hunt or meet for other adventures.
Share start points easily.
Guide people to accessible entrances.
what3words is a genuinely useful app that we've used on so many occasions. It's got so many use cases.
The app has even got us out of a few difficult scrapes.
---
Eligibility criteria
For an Android app to be awarded our love, it must satisfy the following criteria:
High quality with a good set of features, stable in operation and mature software;
No charge to use the app;
No intrusive ads in the program;
Open source and proprietary software can be included;
Apps where additional functionality is available for a payment can be included where appropriate.