Last Updated on February 21, 2023
In Operation
Here's an image of spotify-player in action.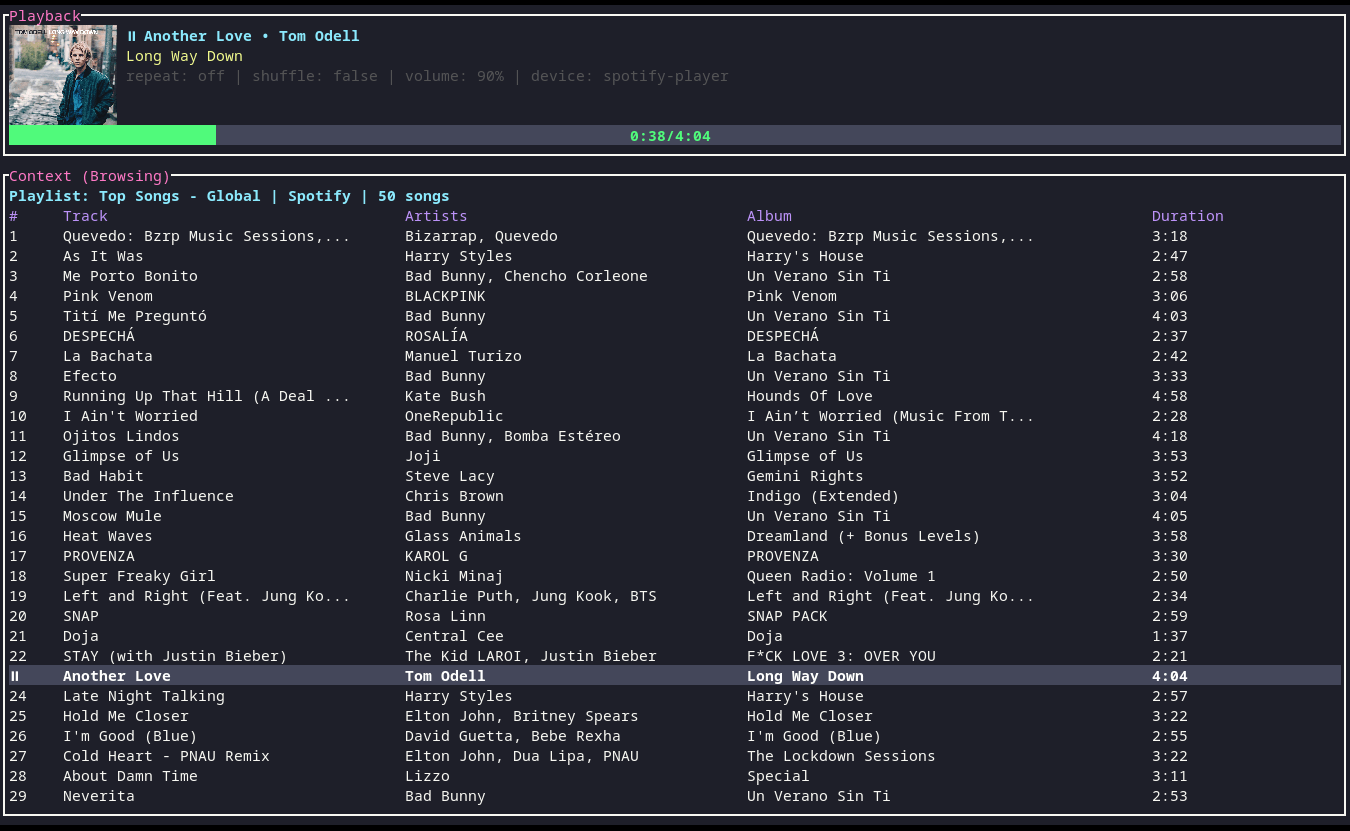 The album's image cover is showing courtesy of the software's image rendering support. You'll need to use a suitable terminal emulator for these high resolution images. We're running the software from Kitty, one of a very few terminal emulators with that support.
For Kitty, we noted the cover art isn't displayed in the correct aspect ratio. After raising this with the developer, he promptly added support to configure the cover image length and width. Changing cover_img_length = 9 to cover_img_length = 12 makes the cover art render in the correct aspect ratio in Kitty. The cover art displays fine with cover_img_length = 9 under WezTerm, another terminal emulator that's capable of displaying high resolution images.
There's good search functionality as shown in the image below.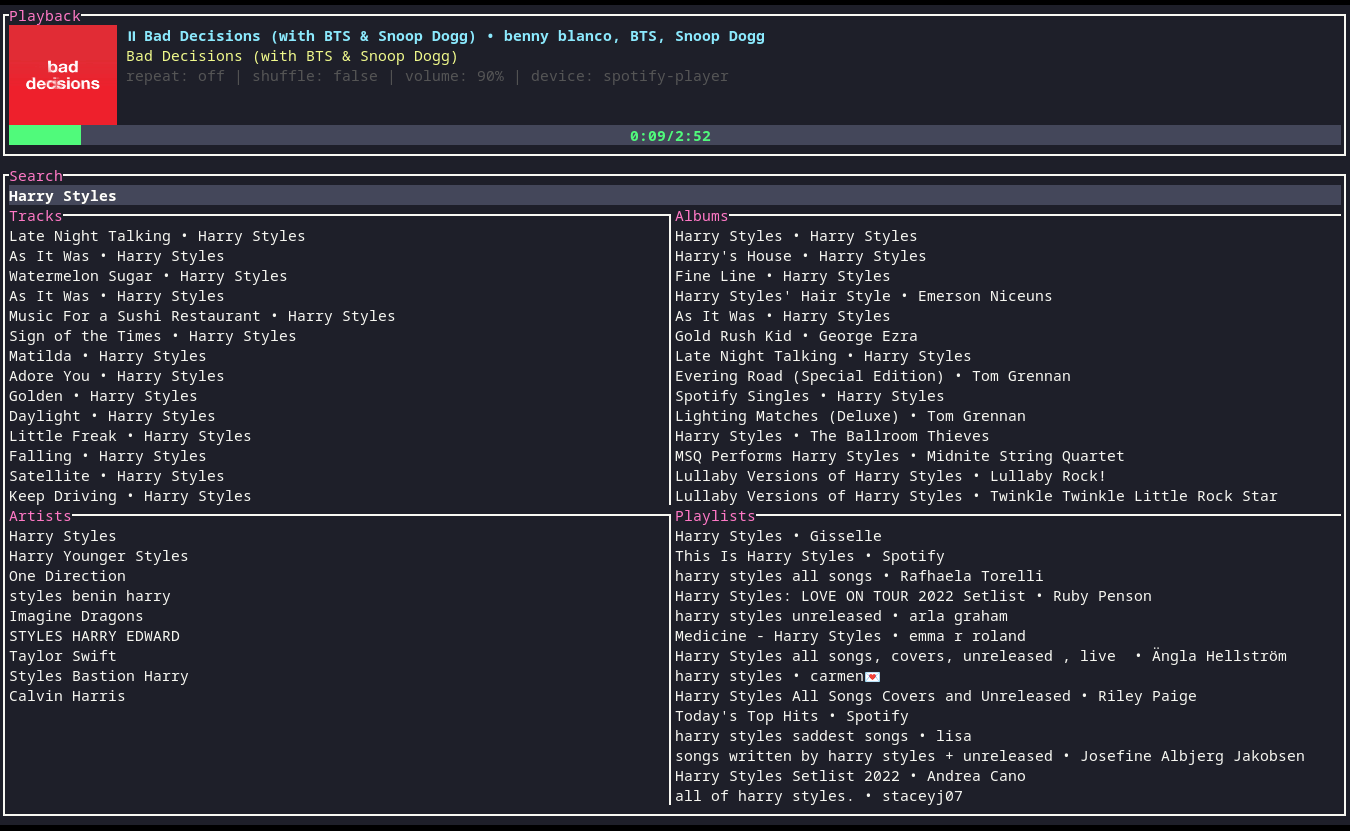 We really like the keyboard shortcuts with sensible defaults chosen. Until you're fully familiar with them, just press ? to bring them up.
One thing we noticed was that there was no keyboard shortcut to jump forward/back in a track. Instead, we need to use the mouse. That was unusual behaviour for a terminal-based program. After contacting the developer, he added jump keyboard shortcuts immediately. It's wonderful to have feedback acted upon in such a prompt manner.
If you want lyrics, you won't be disappointed. The software uses web crawling to get its lyric data.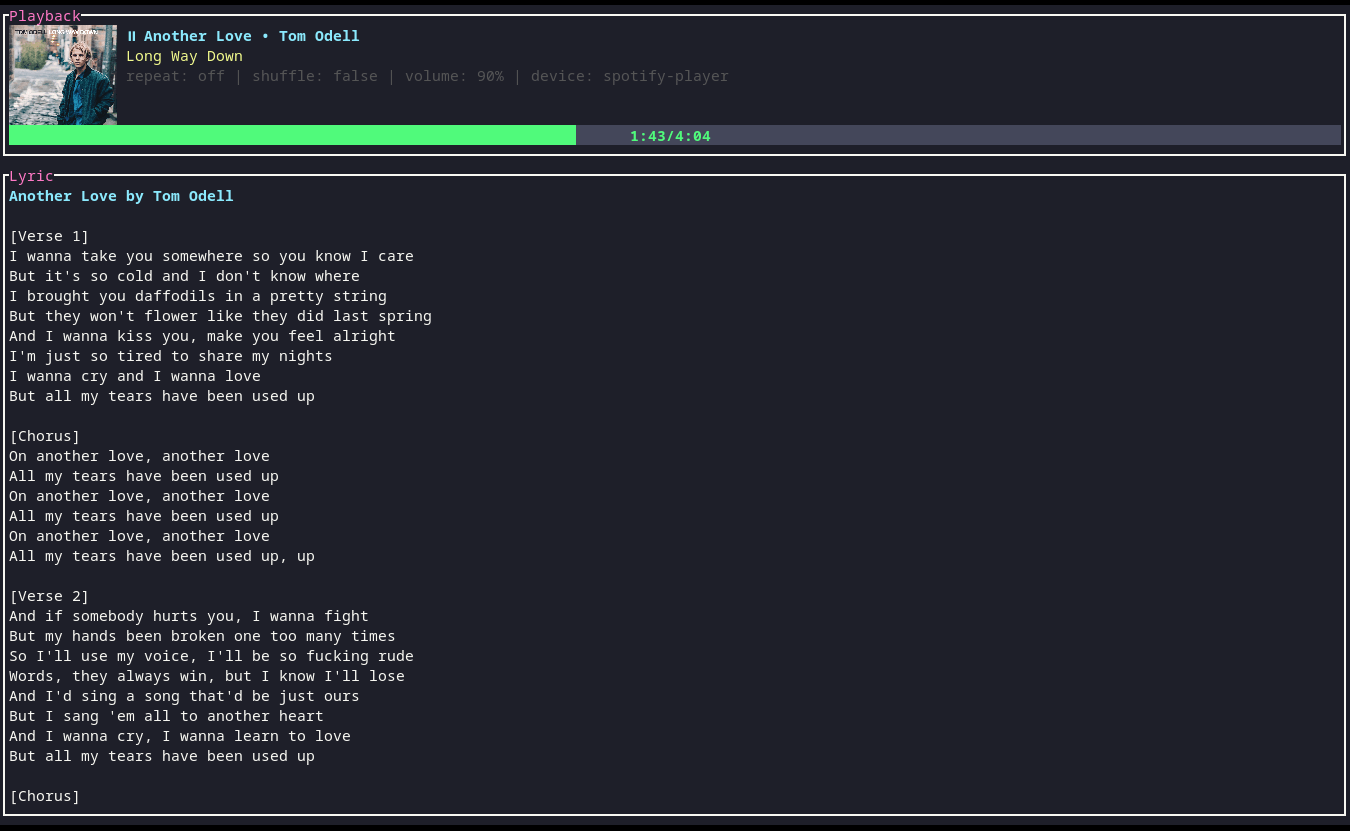 What else is on offer? There's media control, remote control with Spotify Connect, as well as lots of configuration options.
Next page: Page 3 – Memory Usage
Pages in this article:
Page 1 – Introduction / Installation
Page 2 – In Operation
Page 3 – Memory Usage
Page 4 – Summary